Cannes Festival Venue Offering Space For Homeless During Coronavirus Pandemic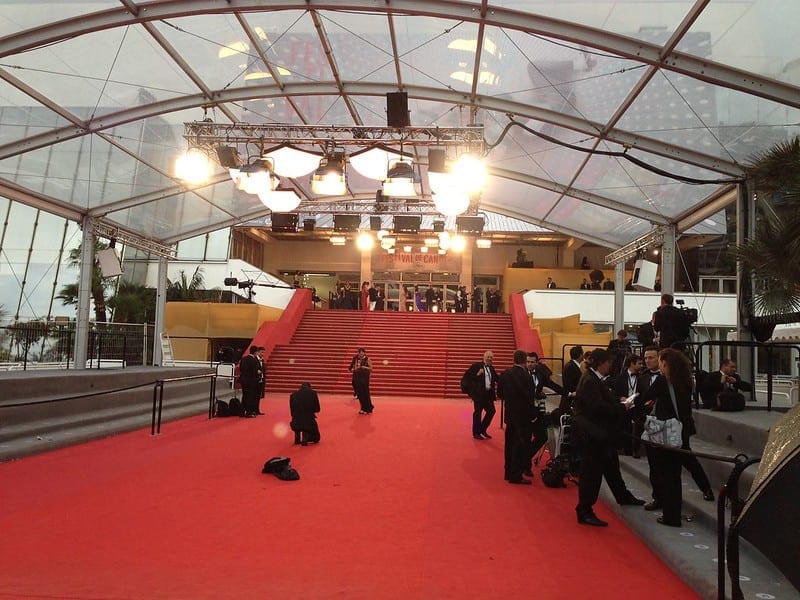 Social distancing, self-isolation, and quarantine are all some pretty frustrating places to be. Most of us feel trapped inside of our homes with little to entertain ourselves with. However, some people must face this pandemic without a safe place to isolate themselves. Homeless individuals all over the world are now being faced with a pretty big problem. Previous places that provided warmth and shelter are closing everywhere. Shelters are filling up quickly. As many already know, the Cannes film festival is one of the latest event cancellations due to the coronavirus. Though, they still have their venue. The Cannes festival venue has begun offering its space to local homeless folks because of the coronavirus outbreak, and people are taking advantage of it.
Cannes Festival Venue Offering Shelter For Homeless While Coronavirus Forces Us Inside
The annual French film festival takes place at the Palais des Festivals (Palace of Festivals), a resort in the French Riviera. Cannes, scheduled to take place from May 12th to May 23rd, was canceled earlier this month. The location may be most well-known for the famous festival, but they're fortunately using the empty space for good during such a rough time.
France has an estimated homeless population of 12,000 people. Their president, Emmanuel Macron, has encouraged everyone to "stay at home" to protect themselves. Though, as we all know, not everyone has a home. This has been putting shelters at maximum capacity and putting additional stress on related services. The Palais des Festivals is doing their part by offering the space. It includes an area for eating, showers, a communal space, and camp-beds.
Cannes Festival Location Is Bringing People In
The Cannes location's offering to the homeless population amid the coronavirus outbreak is going well. Dominique Aude-Lasset, a Cannes Town Hall official, has said that they've been getting upwards of 70 people per night. While this is only a small fraction of the homeless population, it's still a safe space for so many people to rest and stay safer. The location also has four dog kennels, a common ally of many street-involved individuals.
Readers, we'd love to hear other examples of people or places doing their part to care for this world during this trying time.  So, if you have any positivity to share, we'd love to hear it!
Featured image by Rashi Kalra via Flickr.
Meghan Hale is the kind of movie lover that has a "must watch" that is a mile long... and growing. When she isn't talking about the latest film and television news she is writing one of her many in-process novels, screaming film trivia at anybody who will listen, and working as a mental health care professional. Follow her on Twitter @meghanrhale for some fun theories and live reactions to all things entertainment.
Leave a comment