Call of Duty Vanguard Zombies Tips and Tricks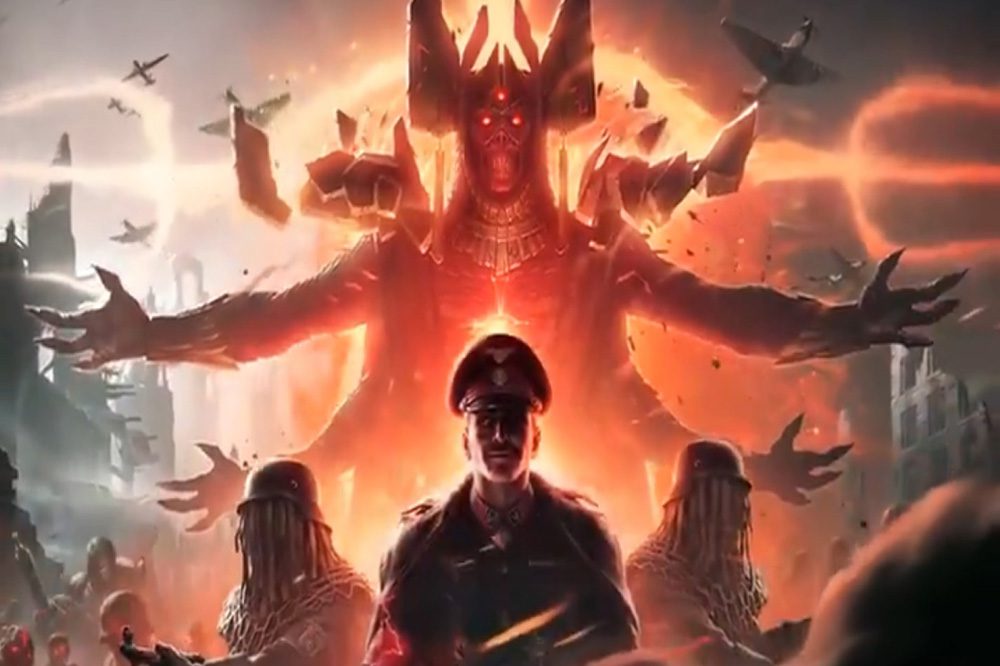 If you're diving into Call of Duty Vanguard, then you'll probably spend significant time checking out the new Zombies mode. Zombies mode is all about survival and the experience this time around is certainly raising the stakes. While I detailed my full impressions in our Call of Duty Vanguard Zombies review, I will say that I'm enjoying the mode enough to revisit it every time I play the game. Even if it's just a round or two with some friends, Zombies mode pushes you to be strategic. With some cool additions to this year's iteration, there's a lot to know before you truly stand a chance to conquer the hordes. Here are some Call of Duty Vanguard Zombies tips and tricks to help your chances at surviving Der Anfang.
Call of Duty Zombies Tips and Tricks
Image Credit: Activision
If you're starting to try and tackle the Der Anfang experience, then I think these insights can help you get the best upper hand early on.
The first tip I have for players is no surprise to experienced Zombies players. Headshots, my friends, are the name of the game. Well, not literally the name of the game, but they help a whole of a hell lot in clearing out the hordes. Headshots kill your undead enemies faster. Once you get the chance to pick up the Diabolical Damage perk, these strategic shots can help you handle the increasingly difficult waves of enemies more easily.
Next, you'll need to rethink your strategy for purchasing wall buys. That's because wall buys are no longer a part of the Call of Duty Vanguard Zombies experience, but we have some tips and tricks to supplement that change. You'll get a chance to spend essence on perks, like the one mentioned above, as well as the Mystery Box and other chests. Similar to the box in Call of Duty World at War, you can net some insane weapons from this box. You'll earn essence faster if you're scoring headshots, so these first two tips go hand-hand.
Thirdly, let's talk about why all eyes should be on Round Five of the Zombies experience. Here, you'll see a new enemy enter the game: Sturmkrieger. The minigun-equipped monsters are hard to take down, meaning rounds 1-4 should be your "warm-up" phase. Work with your team to talk strategy about what everyone is going to acquire in terms of perks and boosts to your squad. You'll need it when this guy starts roaming around.
The Best Strategy for a Succesful Zombies Run in Vanguard
Image Credit: Activision
Given that we're in the first week of Call of Duty Vanguard's release, we're all newcomers to the new Zombies experience. There are three objectives in this year's Zombies experience. Whether you choose to tackle Harvest, Transmit, or Blitz first, you'll definitely want to start strong to gain some essence and unlock some early perks and boosts.
It's slowly becoming clear that the Southwest portal is one of the best places to start a run. Here, you'll gain access to the Fiendish Fortitude Perk Fountain, which boosts your health. You'll want that when the going gets tough. It's also important to make sure you and your squad are keeping an eye out for runestones. You'll need these to finish harvester stages, and they're dropped by Zombies as you kill the hordes.
Collecting runestones isn't all that difficult so long as you're strategically keeping up with the increasing difficulty. Which gets us to my last tip when it comes to tricks to tackling Call of Duty Vanguard Zombies mode. Make sure you're spending your essence on the Mystery Box while still strategically visiting the Pack-a-Punch machine for upgrading your weapon. While you might be great at Call of Duty, Zombies mode is all about getting stronger alongside the Zombies who are trying to kill you.
Objectives in the game and other distractions can suddenly leave you to realize you haven't made a trip to the Pack-a-Punch in a round or two. Talk with your team about making the rounds to upgrade perks and weapons so you're not left overpowered.
Call of Duty Vanguard is Available Now
If you're ready to take on Zombies mode after these tips and tricks, then go pick up Call of Duty Vanguard. The game is available now for PC as well as PlayStation and Xbox consoles. Still not feeling up to the challenge? If you're curious about an aspect of this year's Zombies mode, then let us know in the comments!
Thanks for reading Comic Years for all things gaming, comics, and pop culture.
Featured Image Credit: Activision
Taylor is the Gaming Editor of Comic Years and a lifelong fan of video games. He holds two degrees in Political Communication and wrote a Master's Thesis on resistance movements, race, and the exploitation of college athletes. His wife and two Toy Australian Sheppards keep him sane.
Leave a comment