Call of Duty 2021 Release Rumors Point To WWII Alt-History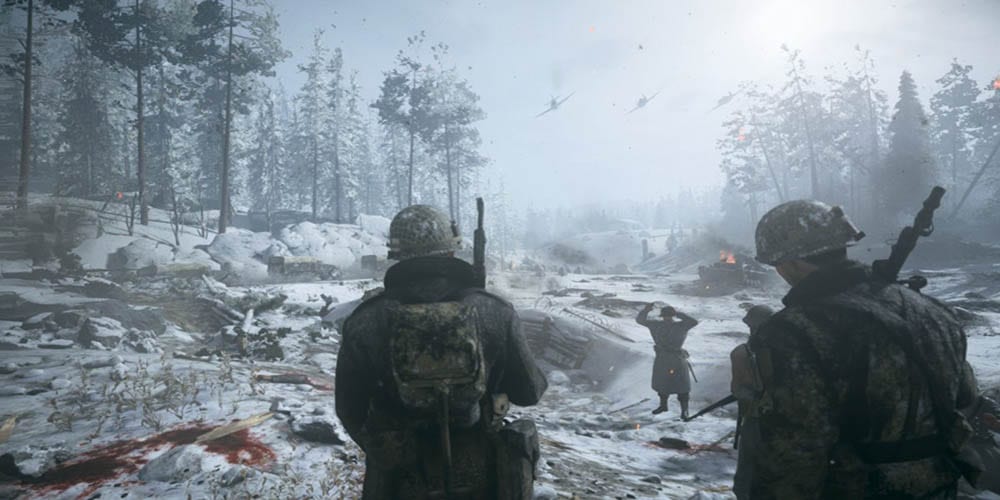 There's nothing quite like the build-up to a new Call of Duty game. We're not even six months removed since the last release. That said, it's already time to start gearing up for the next title. If you're Activision-Blizzard, then the question becomes what is next for the series? The wildly popular Warzone battle royale is a massive hit. The last game, Call of Duty: Black Ops Cold War, sold well internationally. Is it time to return to the present day or future? Rumors are pointing to the opposite, and something entirely different altogether. The latest Call of Duty 2021 release rumors point to a return to WWII but on an alternative timeline. Here's what we know so far from industry rumors circulating the CoD community.
Call of Duty 2021 Release Rumors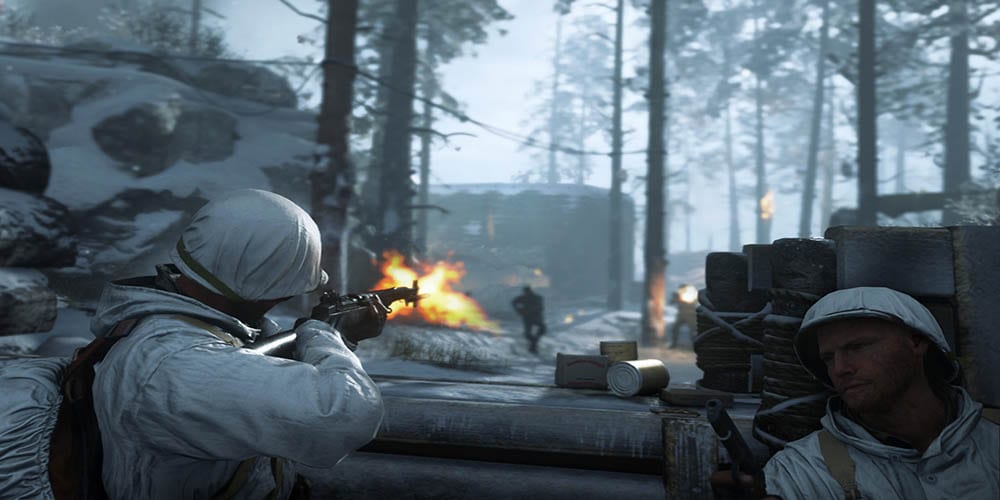 Image Credit: Activision
Activision is sitting pretty with its current Call of Duty setup. The dual studio approach allows them to put out new games each year. Treyarch and Infinity Ward worked wonders on the past two games. The studios' work on Black Ops Cold War and Modern Warfare, respectively, brought two of the greatest games since the first Call of Duty game. Now, a third developer appears to be at the heart of the Call of Duty 2021 release rumors.
Modern Warzone, a Call of Duty blog and community, is reporting some huge hints at what to expect from the next release. According to sources speaking to Modern Warzone, we might know a few things coming in the next game. First and foremost, the game's developer will be Sledgehammer Games. The studio previously worked on 2017's Call of Duty: WWII as well as 2014's Advanced Warfare. The team is no stranger to the series and helps create a broader approach to developing the Call of Duty games. Given the growing scope of the series thanks to Call of Duty: Warzone (read about my first impressions here),it doesn't hurt to have another team in the mix. If you're Activision-Blizzard, then why not put more people on your most profitable property?
The game's reported title is Call of Duty: Vanguard and it will be taking place during WWII. Additionally, there's a pretty big twist. WWII might not look like the war we know from history.
Alternative History as the Future of Call of Duty?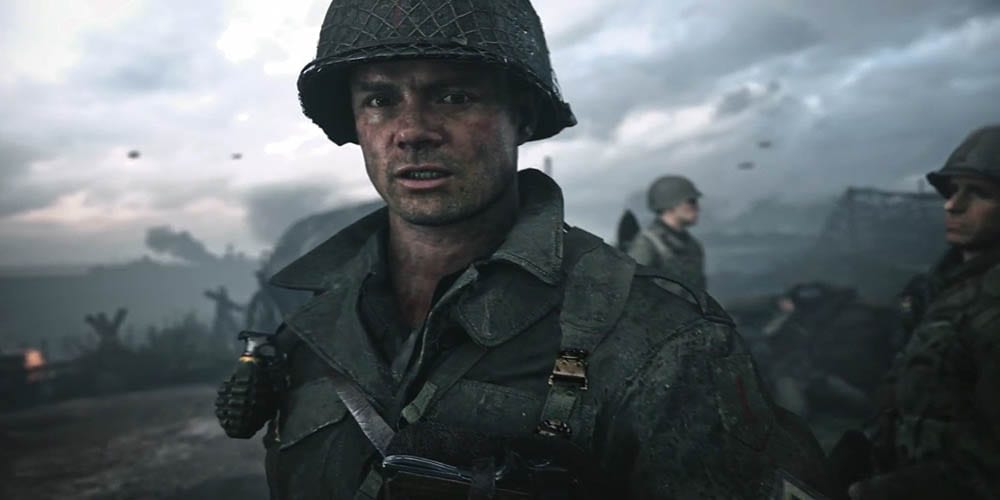 Image Credit: Activision
Given Sledgehammer's previous work on World War II-era Call of Duty games, it's exciting to see a possible return to the time period. The alternative history rumors, however, give the game huge potential to expand the series as a whole. Titles like Call of Duty 2 and Call of Duty 3 explored this era extensively. The extended time spent in this era actually gave way to the modernization of the series in Call of Duty 4: Modern Warfare. With timelines in the series ranging from the 20th century to the near-future, why not dive into fictional campaigns as well?
The rumors online about the upcoming Call of Duty 2021 release claim to take place in the 1950s. The narrative is sparse as far as we know it, but we understand a few basic elements of the premise. Firstly, WWII never ended and is still raging. Additionally, we know that an alternative history likely means they can take other elements of WWII and expand on them. Everything from new weapons and technology to expanded storylines for the Axis and Allies can play out a story that builds up an entire sub-series of alternative histories.
Personally, this is the type of thing I love to see a series try out. Give it a go, and if it doesn't work, then go back to basics. Props to Activision if this is true. We won't know anything for certain, however, until we get a confirmation from the company itself.
Featured Image Credit: Activision
Taylor is the Gaming Editor of Comic Years and a lifelong fan of video games. He holds two degrees in Political Communication and wrote a Master's Thesis on resistance movements, race, and the exploitation of college athletes. His wife and two Toy Australian Sheppards keep him sane.
Leave a comment