Bruce Willis Sells Rights To Deepfake Firm For Movies And Commercials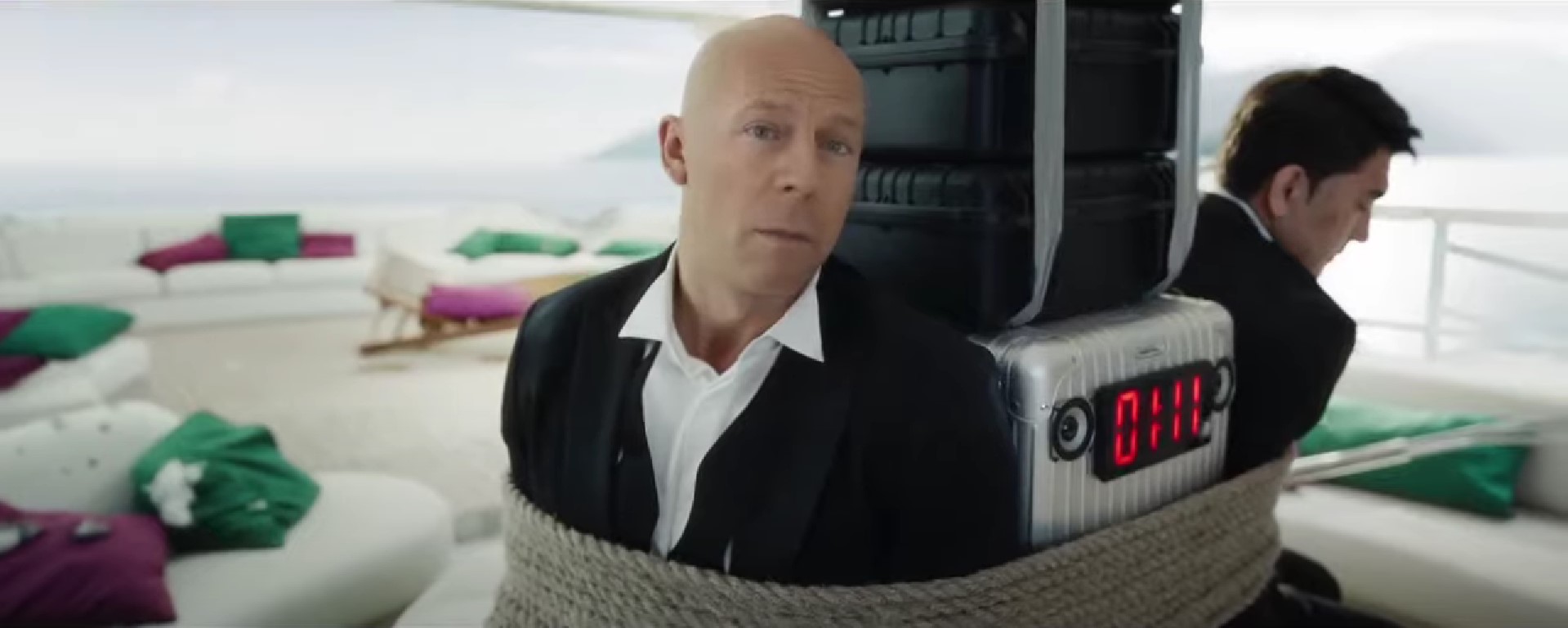 Actor Bruce Willis sold the rights to use his image to a Deepfake company. Deepfake is a technology that allows Willis to return to the big screen without ever being on set. Thus, the star becomes the first person to sell his image to keep making movies with his face after his retirement or death.
The actor best known for his action Die Hard film walked away from acting after being diagnosed with aphasia. This disease causes a language disorder affecting the patient's ability to communicate. After his diagnosis, Bruce Willis decided to sell the rights to his likeness to the company Deepfake so that they could create a digital "clone" of him. With the use of Artificial Intelligence, they can over impose Bruce's image on another person's body and have him in more films, even after his death.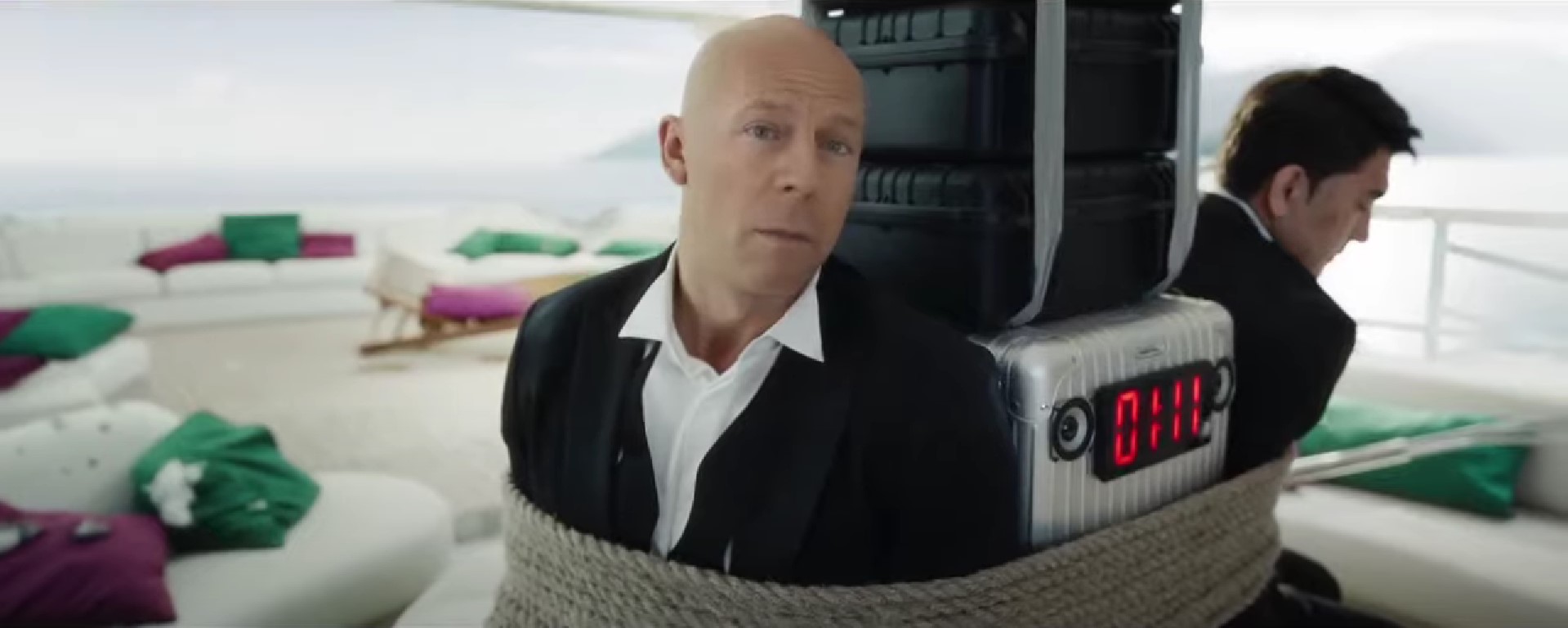 Image via Megafon
The famous actor has more than 40 years of career, performing various iconic roles in television and film. He began in 1985 with the ABC television series Moonlighting and debuted as an action icon in 1988 as John McClane in Die Hard.
Bruce Willis Sells his Image Rights to Deepfake
Bruce Willis is the first Hollywood star to sell his image to the American firm Deepfake. This allows the company to create a digital version to use on screen. To do this, the company uses its own technology, allowing the actor to act without being present. The star already appears in a 2021 telephone advertisement for a Russian service company called MegaFon. Bruce Willis never went to the film set for this commercial. Instead, his face was digitally imposed on another actor's body.
The actor published a statement on their official website once he allowed Deepcake to create his "digital twin" using his face. Willis stated, "I liked the precision with which my character turned out. It's a mini – movie in my usual action – comedy genre. For me, it is a great opportunity to go back in time".
The actor continued, "With the advent of modern technology, even when I was on another continent, I was able to communicate, work and participate in the filming. It's a very new and interesting experience, and I thank our entire team".

Image via Megafon
Bruce Willis had already announced his retirement earlier this year. Demi Moore confirmed the actor is suffering from aphasia, a disease that caused him difficulties with speech or language. His family ratified this; therefore, he had to move away from acting since he showed symptoms affecting his cognitive abilities.
But, thanks to this technology, stars from other eras could come to life on the screen. However, this technology has its detractors, as they claim that "it could be used to spread political misinformation." Nevertheless, Deepfake technology could allow Hollywood celebrities to star in movies after death. That opens up a world of previously unthinkable possibilities.
About Deepcake, Artificial Intelligence Company
The American company, Deepcake, is a leader in Artificial Intelligence for videos. According to their website, Deepcake manufacture "digital twins" using celebrities' likeness without the need to be on the set or even after their death. The quality of Deepcake's work makes it unique in the market, offering its customers a digital clone of 4k quality.
Image via Deepcake.io
Additionally, they offer the possibility to hyper-personalize brand endorsement videos, projecting them to the marketing arena, thus helping companies generate the desired profits. The treatment they provide is individual to each client. This method allows them to be a successful company since it will enable their clients to minimize transportation, filming, and travel costs.
Since its inception, Deepcake has been responsible for developing technology oriented to Artificial Intelligence. Its work mainly focuses on celebrities working with major global brands. Their Deepfake technology is not recent; it was already used in the Star Wars movies and The Book of Boba Fett to recreate the young version of Luke Skywalker.
What's your take on using Deepfake to bring artists back into movies? Leave your thoughts in the comments.
Leave a comment