Ben Affleck And JLo Buy $50 Million Mansion
Ben Affleck and JLo seem happier than ever after getting back together. Recent rumors point out that the couple bought a mansion that cost 50 million dollars. The purchase is a massive step for the couple and may mean that they will get married and start a family this time. We should remember that this is the second time Jennifer Lopez and Ben Affleck are romantically involved. They had a relationship between 2002 and 2004, which ended relatively soon. They broke their engagement before the marriage took place. JLo has not commented on the subject of a wedding with Affleck, but she did comment that now the circumstances are different than they were back then.
Part of what JLo said regarding her relationship with Ben Affleck was: "We've both grown. We're the same, and we're different. And that's what's nice. Yeah… Having a second chance at real love… Yeah. Like I said, we learned a lot. We know what's real, what's not real. So it's just – the game has changed." She further commented that they may not have gotten back together if they didn't have "the experience and the wisdom" they gained over time. The actress/singer says that she and "Batfleck" are now protecting their privacy. They decide what to share and what not to share with the public to preserve and balance their private lives.
Ben Affleck and JLo buy a Mansion
Both stars joined forces to buy a mansion worth 50 million dollars in Beverly Hills to reaffirm their relationship. It is a 20,000 square feet luxury mansion worthy of Bruce Wayne. There are allegedly ten bedrooms, seventeen bathrooms, one pool, one gym, and many kitchens in this house. The property is hidden in a forest to protect their privacy and give their family peace.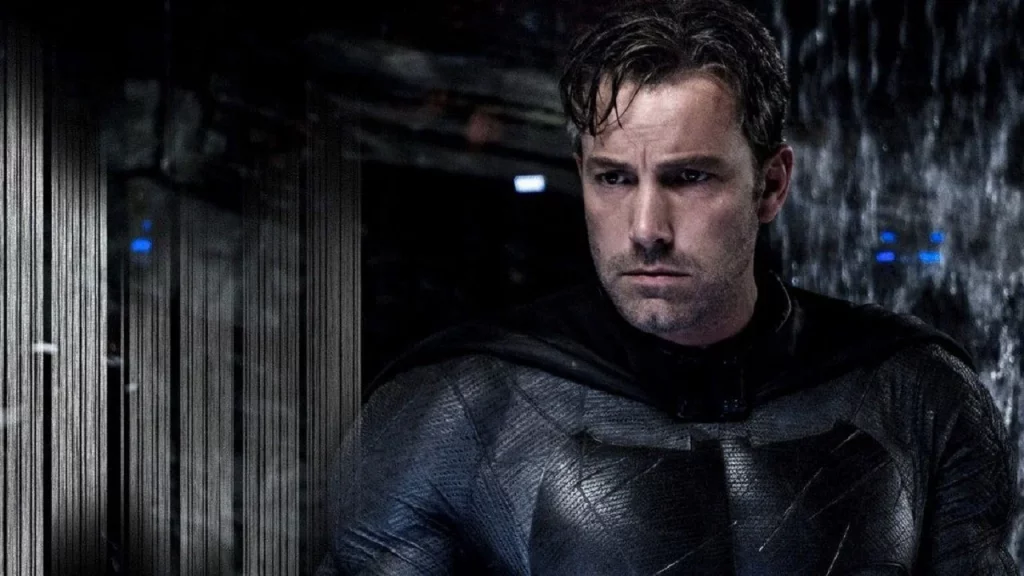 Image via Warner Bros.
We're curious if this mansion will host the two children Jennifer Lopez had with the singer Marc Antony and the three children that Affleck had with his former partner Jennifer Garner. Will they use this enormous property to live like a big blended family? Will the two families combine to live in happiness forever? We sure hope so. The exact address of the mansion is unknown, and the couple intends for it to remain that way. So far, there is no comment on whether this implies an imminent wedding between the two or is part of the process to determine if they are compatible. 
Future plans for the Celebrity Couple
So far, Ben Affleck and JLo don't want to reveal too much about their plans for the future. At first glance, it looks like they want to live together and share with each other's families to create a strong unity. However, marriage between the two has not been discussed, and there have been no comments about it. In fact, JLo refused to comment on the matter in an interview. She did say that this time she is ready to start a family with Affleck, and he is prepared to start a family with her. She said that they were very young and immature in their previous relationship and that both had situations in their respective careers that caused the relationship to break up.
JLo and Ben Affleck are taking a significant step in their relationship by purchasing this mansion together. Besides, Jennifer Lopez recently released a music video for her song, "Marry Me Ballad", which features a small cameo by Ben Affleck. Could this be a subtle way to tell us they're ready to tie the knot this time? Only time will tell!
Featured Image via Sony Pictures
Leave a comment