Bella Hadid clarifies comments that she "blacked out" due to Met Gala corset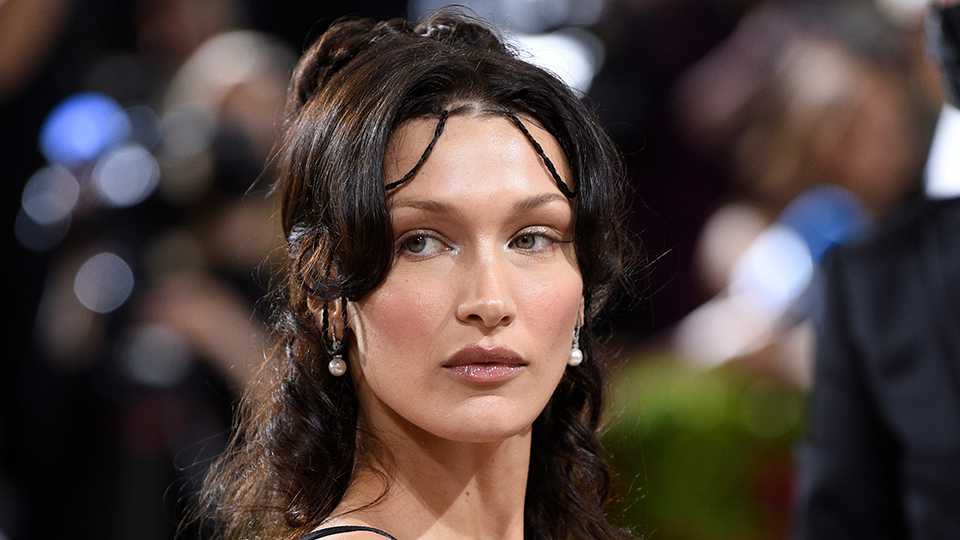 Bella Hadid clarifies comments that she "blacked out" due to Met Gala corset
Bella Hadid confirmed that "that's not all she meant" concerning her comments about "blacking out" while walking the red carpet at the Met Gala earlier this month.
A news headline even went thus "Bella Hadid jokes she "blacked out" on Met Gala red carpet due to tight corset: I couldn't breathe. Hadid has now come out to clarify that she was just making fun of her own anxiety and not her skin-tight Burberry ensemble for the gala.
Getty Images
In an Instagram story shared on Wednesday along with a screenshot of an article featuring her interview comments, Hadid wrote "I didn't say I blacked out because of my corset"
The 25-year-old model told Interview magazine "I literally like, blacked out. I didn't stay there for more than three minutes and I would be surprised if I got one good photo there", she said.
Hadid added, "I looked once to the left, one to the right and that was it. I ran up the stairs. It was probably my anxiety or maybe that waist giving me the cinch. Not allowing me to breathe fine. I mean, there were probably a lot of times happening"
This came on the back of editor-in-chief Mel Ottenberg asking her "How sucked in and unbreathing are you on the red carpet? Or are you giving ease?
"I made a joke about blacking out because of the regular anxiety and excitement of the carpet. It wasn't because of my corset. It goes by in a flash. Do quickly that you barely remember. I should have said that" she went on to say.
She finished up her post by adding that while corsets are hard on the lungs and pretty uncomfortable in general, the black leather bodysuit she rocked to the America: Anthology of Fashion themed event fitted her perfectly and even afforded her enough room to eat and drink.
The theme for the 2022 Met Gala ; "gilded glamour and white tie", an ode to the 1870-1890 era. It was centered around embodying the grandeur of gilded Age New York.
Hadid revealed she presented a 25-page presentation of ideas for her look to Burberry's chief creative officer, Riccardo Tisci.
The Washington DC native has been quite vocal and open on her struggles with anxiety and depression. She also admitted it has impacted her career in many ways.
She told WSJ magazine in January "My mum or doctor would ask after my welfare; how I'm faring and instead of replying back with a text too, I would simply send them a photo. It was the simplest thing for me to do at the time because I just couldn't put my feelings into words. I would never be able to explain it well. I would just be in excruciating and debilitating mental and physical pains. Craziest thing was I didn't even know why! I'm over it for three years now"
Leave a comment