Batman Fortnite Crossover Series To Launch At DC Comics
At first glance, this latest DC Comics announcement is going to trigger some hot takes. I don't want to bury the lead here, so let's get to it. Epic Games and DC Comics are collaborating on a six-issue Batman Fortnite crossover series called Batman/Fortnite: Zero Point. How on Earth does a collab like this happen? I have no clue, but I'm 100% all-in on it. I'll explain why, but first, let's get to the details of this new announcement.
Batman/Fortnite: Zero Point is the latest DC Comics Crossover Series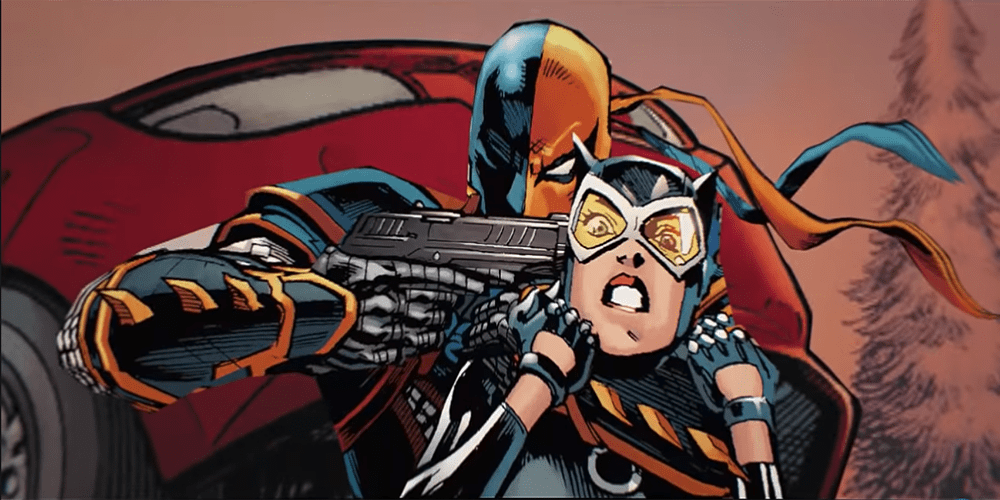 Image Credit: DC Comics/Epic Games
DC Comics announced this week that it'd partner with Epic Games for a Batman and Fortnite crossover series. The premise of the six-issue run is honestly pretty interesting. As a rift in the sky emerges above Gotham City, the Dark Knight is plunged into a new world with no memory. While there, he crosses paths with a handful of familiar foes. Additionally, he'll also fight it out with Renegade Raider, Fishstick, Bandolier, and more characters from the Fortnite universe.
For gamers critical of Fortnite's success, this is sure to draw some hate online. That said, there's no denying the cultural force of this popular online battle royale game. Recent collabs with comic book icons played well with the game's 350 million+ player base. For example, the Fortnite Galactus event helped drive player counts back up above already impressive numbers. Plus, the collab with DC Comics appeals directly to the gamers themselves. Each print issue of Batman/Fortnite: Zero Point will include a redeemable code for bonus DC-themed Fortnite digital items inspired by the events in the comic, starting with the new Rebirth Harley Quinn Outfit.
If you're a DC Comics fan, then you're probably approaching this one of two ways. On the one hand, fans or non-haters of Fortnite are likely to check out the series. If you're really not into it though, then you're probably thinking it's an easy series to skip. Personally, I don't keep up with DC Comics or play Fortnite regularly. That said, I'm all over this. Here's why.
The Genius of this Collaboration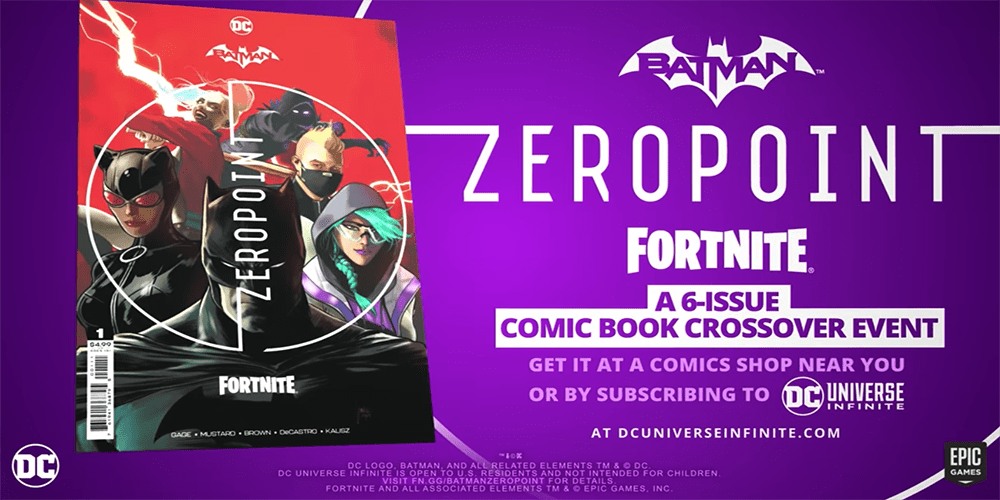 Image Credit: DC Comics/Epic Games
For someone like me who doesn't necessarily find themselves in the heart of either DC Comics or Fortnite fandom, this is intriguing enough to check out. The six-issue run is a small ask for people to stick around to see it through. Plus, it's yet another mashup of pop culture forces finding themselves intertwined. I love a good mashup. For gamers and comic fans, interests often line up pretty regularly. That said, there are also shared habits between the communities to shit on literally anything that gets too gimmicky or cringy. I fear that might be the case with some older comic fans and gamers here. But that's no fun.
It's so lazy to hate things because they're popular. If anything, then this Batman and Fortnite crossover event leaves me feeling optimistic about both gaming and comics. If creators are willing to collaborate on weird projects like this while the iron is hot, then we're bound to end up with some creative takes on familiar worlds and characters. I don't care if you despite Fortnite and its fans. It's not my problem if you don't like the recent run of DC Comics. What matters here is that two wildly popular IPs are coming together to do something weird for six weeks. Just have fun with it, it's better for your health.
Featured Image Credit: DC Comics/Epic Games
Taylor is the Gaming Editor of Comic Years and a lifelong fan of video games. He holds two degrees in Political Communication and wrote a Master's Thesis on resistance movements, race, and the exploitation of college athletes. His wife and two Toy Australian Sheppards keep him sane.
Leave a comment