Bad Bunny In Spider-Man – Puerto Rican Artist To Bring Spider-Man Villain To Life
It seems that Sony has decided to make the most of Marvel's star superhero villains. This time the production will revolve around the character called El Muerto, played by Bad Bunny. This character belongs in the Spider-Man universe, which Sony Pictures assures will continue to expand.
The president of Sony Pictures Entertainment, Tom Rothman, attended CinemaCon in Las Vegas, and his presence did not go unnoticed. With him has also come some good news that links the famous reggaeton singer Bad Bunny with this cinematic universe. Rothman announced that the Puerto Rican has been confirmed as the new villain of Spider-Man, El Muerto.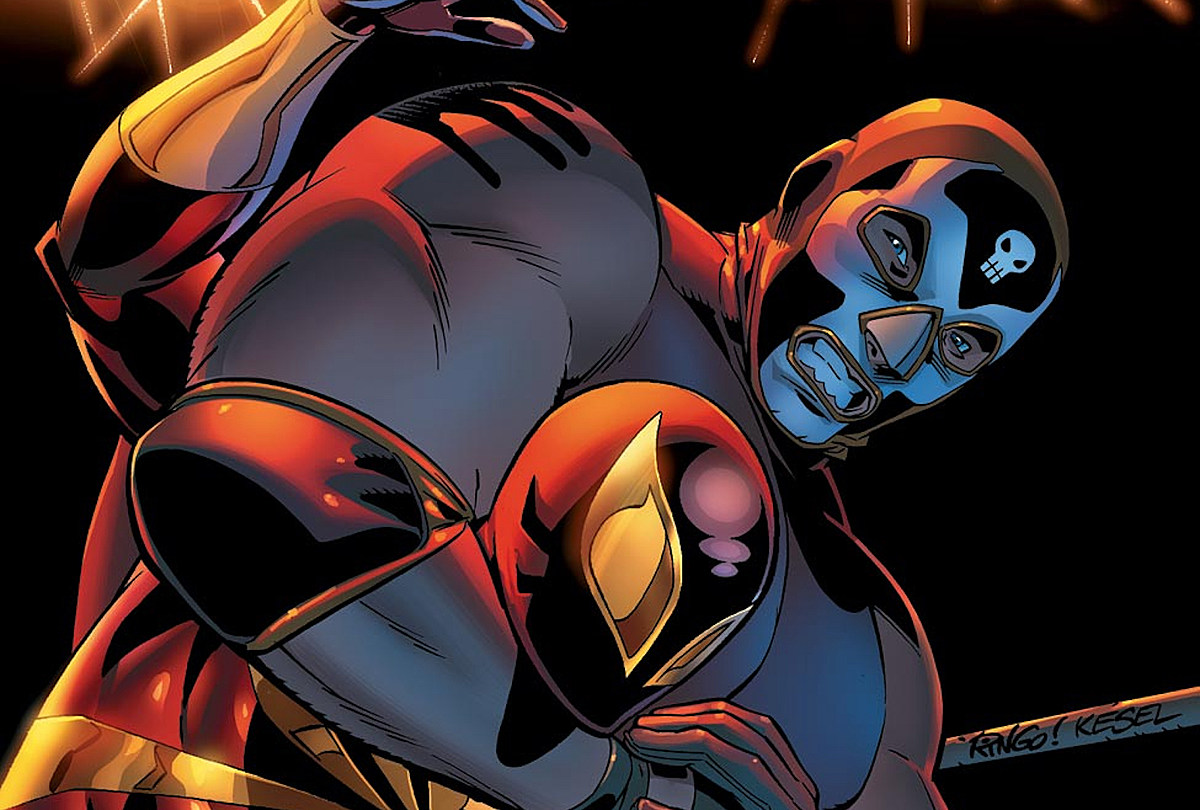 Image via Marvel Comics
Bad Bunny In Spider-Man – What We Know So Far
Rothman has stated that the Latin artist will play this anti-hero in a Spider-Man spin-off, which will see the light of day on January 1, 2024. The performer said, "It's the perfect role for me. It will be epic."
Thus, Benito Antonio Martinez Ocasio, aka Bad Bunny will be the first Latino actor to star in a Marvel movie. "Giving life to El Muerto is just incredible… very exciting," added the singer.
Created by Roger Cruz and Peter David, El Muerto first debuted in Friendly Neighborhood Spider-Man #6 (2006), becoming a more or less recurring secondary character in the pages of the arachnid, with a couple of other appearances. Known as Juan-Carlos Sanchez, El Muerto is a wrestling celebrity who battled Spider-Man in a charity match. He nearly unmasked Spider-Man before being incapacitated with a paralyzing poison. Later, the two teamed up to take down El Muerto's nemesis, Dorado.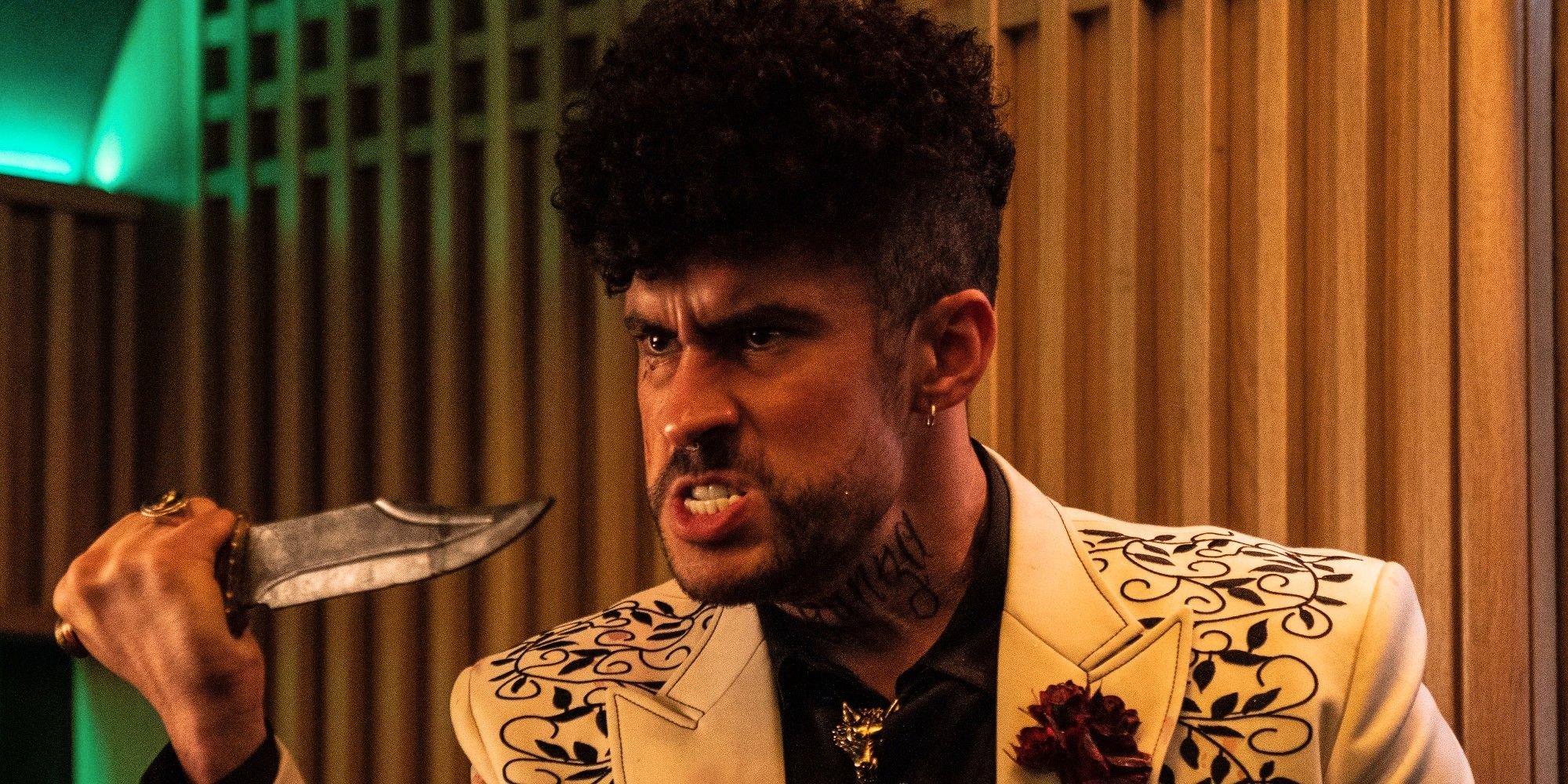 Image via Sony Pictures
El Muerto is an anti-hero in Marvel comics. Juan Carlos Estrada Sánchez, his given name, is a luchador who gets his powers from a mask. He fought Spider-Man in a match and almost managed to unmask him. El Muerto hails from Mexico, and it was on a trip to New York that he managed to confront Spider-Man.
Sony Announces More Movies at CinemaCon
For now, we do not have many more details about this character played by Bad Bunny. What is certain is that many of our favorite artists are leaping into the different superhero universes. As we could see before, Harry Styles did it in Eternals, ensuring a future in this saga.
The news took everyone by surprise, but it won't be long before we can enjoy the story of El Muerto on the big screen. Other Marvel films will be released in the coming months to make the wait more pleasant. In addition, Sony and Marvel will release Madame Web in July 2023, among others. Clearly, we can't complain that the Marvel/Sony fusion isn't putting out content, and they seem to be catering to all different tastes.
During Cinemacon, Sony also announced they will be making Venom 3 and a new version of Ghostbusters, a sequel to the events in Ghostbusters: Afterlife. Sony also projected a 15-minute preview of the second animated Spider-Man movie, named Across The Spiderverse, a continuation of Into The Spiderverse. We also know that a third movie is in the makings and it will be titled Beyond The Spiderverse.
.@SonyPictures showcases upcoming releases: @BulletTrain, @SpiderVerse, Lyle, Lyle, Crocodile, @HaroldMovie, A Man Named Otto, @wannadancemovie, @DevotionMovie, @WomanKingMovie, @CrawdadsMovie, @65Movie, @MadameWeb, @KravenTheMovie, @TheEqualizer, @VenomMovie, and @Ghostbusters

— CinemaCon (@CinemaCon) April 26, 2022
What do you think of the decision to bring Bad Bunny into the Spider-Man universe? We'll read you in the comments.
I am a circus aerialist influenced by Dick Grayson and Spider-Man. Fortunate to write about the characters that inspired me. I also have a Bachelor's degree in Political Science and a Master's degree in International Trade.
Leave a comment