Awards Shows Change Eligibility Rules For Upcoming Ceremonies Due To COVID-19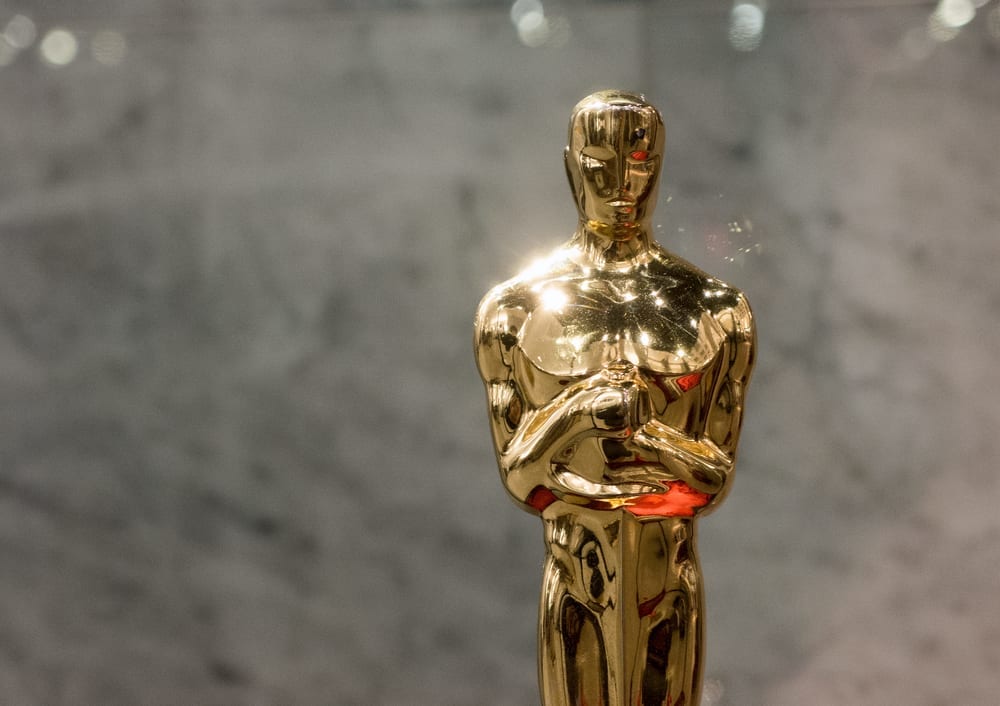 Awards season just passed. The beginning of the year marks the time that we celebrate some of the world's (or, mostly Hollywood's) biggest films. So, most people aren't thinking about next year's awards ceremonies yet. The next round of awards shows will take place in the fall. However, as you may have noticed, the COVID-19 crisis has been changing the entertainment industry. Movies aren't releasing, and production on almost every show is being canceled or pushed back. Now, unless we all want to see Birds of Prey win a bunch of Oscars next year (unless I'm not alone in thinking that it deserves one), the rules are going to have to change. While the Academy Awards haven't spoken up yet, the Golden Globes and the Emmys are two big awards shows that have changed eligibility rules amidst the COVID-19 crisis.
Awards Shows Are Changing Eligibility Rules Due To COVID-19
The Academy and other awards shows all have unique guidelines to determine what is eligible. For movies, this often involves playing in a certain amount of movie theatres during a certain amount of time. However, with movie theatres closed down almost everywhere, that'll make things tough for the next round of awards shows.
The Golden Globes Begin Changing The Rules
The Golden Globes is run by The Hollywood Foreign Press Association. They announced that they're altering the eligibility rules for the upcoming year. Their previous rules stated that qualified voters have to be invited to an official screening following the release of a film. The HFPA is unique in that there are significantly fewer voters than the Oscars, so most voters get private screenings.
The new rules state that distributors will need to contact the HFPA to arrange screening dates. However, the rules are designed around voters getting screening links or DVD copies so that they can watch the films at home. For a film to be allowed to do this, they'll need to prove that they had a theatrical release planned to happen between March 15th and April 30th. However, we can imagine these dates being expanded if theatres don't re-open soon.
The Emmys Are Rearranging Things
The Emmys are the most popular awards show for the small screen. Fortunately, most television shows that were slated to release within the next few months will still be available to watch. Though, that doesn't change the fact that the ceremony is approaching. A revised calendar for the awards show has been released, with entry deadlines, nomination rounds, and voting rounds all being pushed back. As of now, the fall ceremony dates have not changed.
In addition to changing their deadlines, there is also the added rule that there will be no "For Your Consideration" campaign events allowed. This will ensure that eligible series do not draw big crowds or encourage gatherings where people would be more likely to catch or spread the COVID-19 virus. The way that networks choose to promote their shows will be determined in the coming months.
Will The Academy Follow Suit?
The Academy Awards is, without a doubt, the most prestigious awards show there is. So, whatever they decide to do will likely impact other ceremonies. They've yet to announce any concrete plans. However, they have been discussing an alternate plan for eligibility, which will likely release soon.
Will Birds of Prey be one of the few films eligible next year? Image via WarnerBros.
How COVID-19 Is Impacting The Film Scene
Film festivals everywhere are getting canceled. Most notably, the famous Cannes Film Festival, slated for the spring, is canceled and instead is sheltering the homeless due to the coronavirus. Spike Lee was named president of the jury for the year. Upcoming films like Wes Anderson's The French Dispatch were presumably going to premiere at the festival. Other major festivals that occur throughout the year, like TIFF and the Venice International Film Festival, will likely be canceled if the COVID-19 pandemic remains such a serious issue.
Many of the movies that are considered to be "Oscars Worthy" tend to premiere at major festivals. Even those that end up on streaming services often release in advance. So, if movies aren't releasing, who will end up getting a chance to be nominated for the 2021 shows? Plenty of films that are considered release towards the end of the year. Will theatres open up by then? It's hard to say. Though, one thing is certain. COVID-19 is changing the world, and the film and television industry is not exempt.
Readers, with all of the eligibility rules for awards shows being changed due to COVID-19, what do you expect the next few years of film and television looking like? Will we have to stick to streaming forever? Let us know what you think in the comments.
Featured image via Martin Vorel.
Meghan Hale is the kind of movie lover that has a "must watch" that is a mile long... and growing. When she isn't talking about the latest film and television news she is writing one of her many in-process novels, screaming film trivia at anybody who will listen, and working as a mental health care professional. Follow her on Twitter @meghanrhale for some fun theories and live reactions to all things entertainment.
Leave a comment