Avengers Actor Jeremy Renner Posts Physical Therapies Videos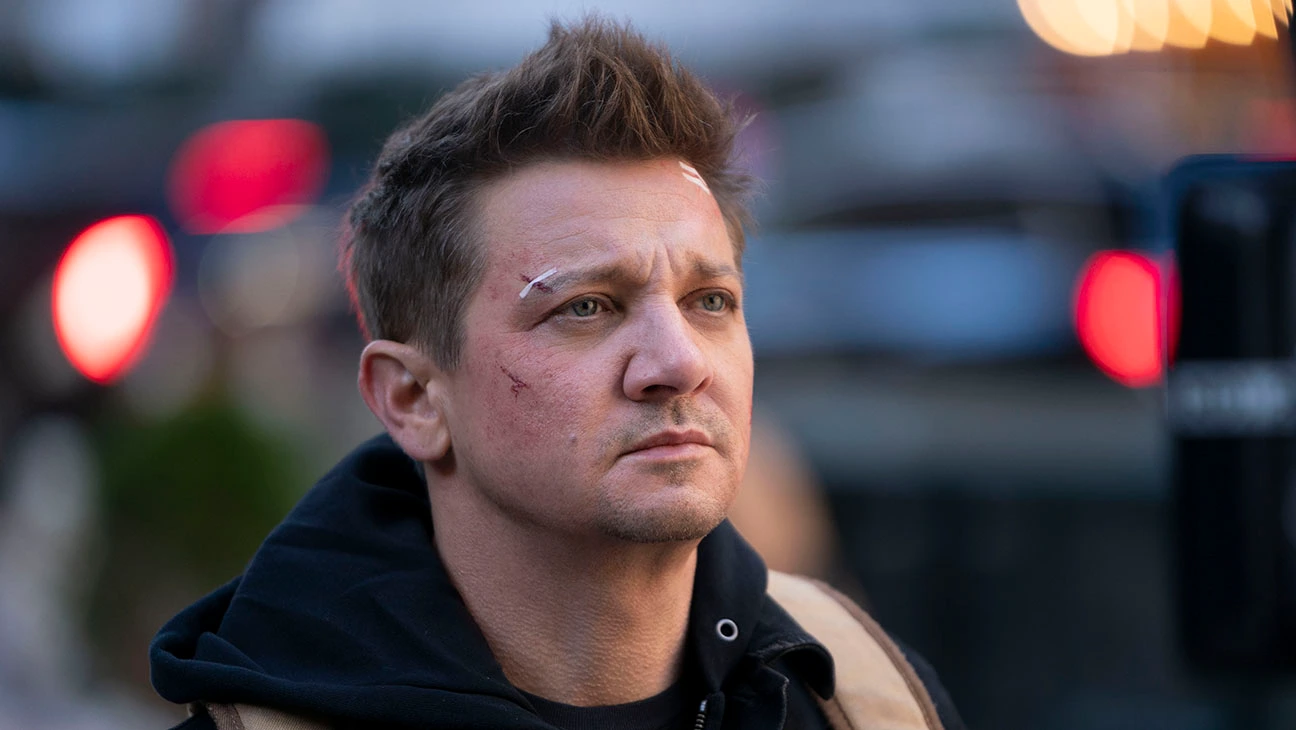 Jeremy Renner, who starred in The Avengers, Mayor of Kingstown, and Hawkeye, showed persistence and perseverance after his accident earlier this year. The actor was crushed by a 14,000-kilogram snowplough, causing several fractures.
The recovery process is tough. However, Renner posted a video that shows he is willing to take one step at a time and recover. In the short video, he posted on social media, we can already notice a big recovery. Jeremy Renner goes from starting to walk with walkers to walking without this support tool. Another video also shows a series of exercises that demonstrate he is taking his rehabilitation very seriously.
Image via Disney
Avengers Jeremy Renner Shows Part of His Physical Therapies
Jeremy Renner posted a video on his social media accounts showing his rehabilitation process and progress. In the video, we can see how the actor begins to walk with a walker. Later in what seems to be an advance, he does it with a cane, and then it finishes with him walking without assistance.
My PT made a reference video over the weeks as a reminder that you cannot walk, unless you take a step #onefootinfrontoftheother pic.twitter.com/BpLcH0qlwM

— Jeremy Renner (@JeremyRenner) May 6, 2023
Two days ago, Renner posted another video that shows him in really good shape, training his lower body. The actor does squats with the help of a pulley to help him with balance. This video shows that the actor is still recovering, albeit slowly, from his accident and how he is adapting to his new body, considering that prostheses replaced some bones.
The actor said this training process is painful but plans to continue. First, Jeremy Renner must wait for his body to recover after suffering 30 bone fractures from the incident with the snowplough. Then, he must get used to the modifications on his body, to the muscular atrophy he developed, due to the long rest he had to do while his wounds were healing. On this, the actor commented:
"I've decided to push through the pain of progress (this damn shattered tibia) and take the new parts for a tiny test drive," Renner said in the post's caption
However, the Avengers actor was thankful for his body and how he endured the accident. He commented the following "The body is miraculous…. Even though I feel like the Tin Man, needing oil for all my new joints (hips, knees, ankles, tibia etc.)," Renner added. "Encouraged after this warm up to press on (don't tell my PT). 😂."
Hawkeye Won't Surrender
Avengers Jeremy Renner doesn't know the word "surrender", considering all the effort and positive attitude shown through his recovery. Since he came out of surgery, he showed his sense of humor when he posted his first bath after the accident.
He also showed it with previous publications on his rehabilitation process. These showed the actor walking lightly around his house, using a cane and performing electric shock therapies to rehabilitate the muscles and regain some of his strength.
Image via Disney
Finally, the videos show the actor slowly recovering from his physical injuries. Jeremy Renner spent a few months recovering his walking and balance. He was also constantly trained in exercises combining aerobic and anaerobic characteristics to develop his strength again, walk, and run without problems.
Likely, there is still a long way to go before he can regain his gait; recovering fully is a long process. However, we can witness the great achievement he made with walking. Also, the balance he demonstrates in the videos and his attitude and clarity indicates that we will see Jeremy Renner back in action very soon.
I am a circus aerialist influenced by Dick Grayson and Spider-Man. Fortunate to write about the characters that inspired me. I also have a Bachelor's degree in Political Science and a Master's degree in International Trade.
Leave a comment