Anne Hathaway Talks About A Sequel To The Devil Wears Prada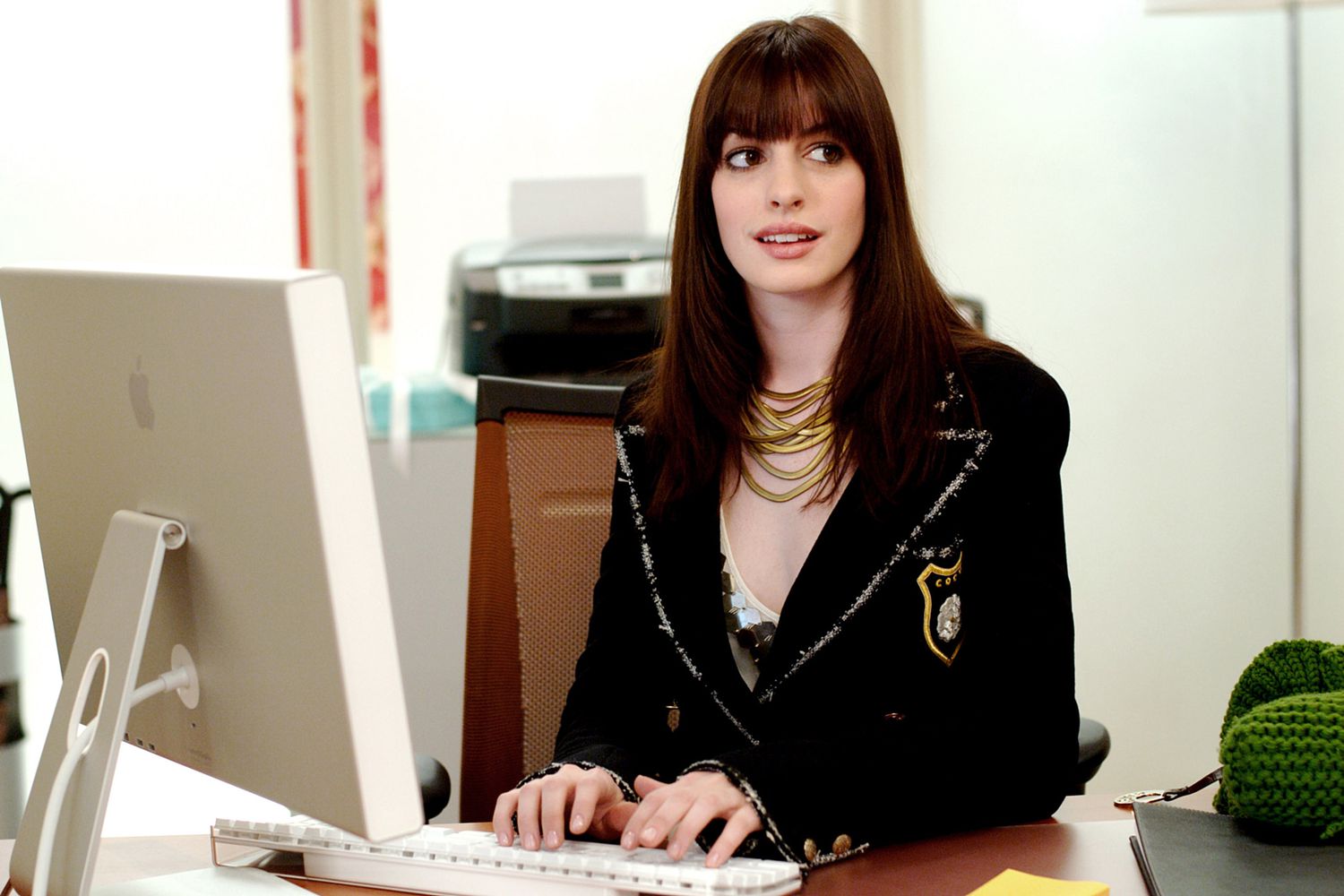 Anne Hathaway spoke about the possibility of having a sequel to The Devil Wears Prada on The View. The movie made Hathaway reach the peak of her fame and show all her splendor. The film, starring Hathaway alongside Meryl Streep, tells the story of a woman who works for a demanding, high-profile fashion magazine editor, Miranda Priestly.
Image via 20th Century Fox
The Devil Wears Prada shows an assistant who seeks to achieve her dreams alongside one of the best. At the time, it won critical acclaim, earning a high audience rating of 75%, according to Rotten Tomatoes. Perhaps because of this, we see Hathaway making statements to The View. The actress hints that she has ideas that could bring back a sequel to one of the first films that made her known and helped her emerge as a coming-of-age star after The Princess Diaries.
Anne Hathaway Talks About a Devil Wears Prada Sequel
While it's true that for actress Anne Hathaway a sequel to the movie The Devil Wears Prada is not possible, she doesn't rule out it could happen. In a recent interview with The View, she was asked about her return and a potential sequel. The actress then indicated that it would be "tempting." However, considering the advancement of technology and the significant gap between when they made the film and today, she sees it slightly uphill.
Remember that The Devil Wears Prada premiered in 2006, when print media still predominated, especially in fashion. Today this has changed radically. Hathaway said she didn't know if a sequel would be possible, "I just think that movie was in a different era. Now everything's gone so digital and that movie is centered around the concept of producing a physical thing and it's just, it's just very different."
In the interview, she joked, referring to the characters at the time and imagining what they would be doing now. "It is tempting to think about Andy and Emily needing to get Miranda her coffee and she's somewhere in Europe. And then along the way they pick up Stanley Tucci in Italy, who's at a restaurant. It's tempting but I don't think it's going to happen."
Of course, the actress thinks it's possible as long as they look for new people and incorporate a twist in the plot that goes more to the present day. All this is because it has been more than 15 years since the film's release.
Anne Hathaway's Most Important Roles
Famous actress Anne Hathaway has played diverse roles. Still, without a doubt, the film that made her famous was The Devil Wears Prada. She came from playing more teenage-oriented characters, and this film allowed her to show her adult personality. She also had the opportunity to meet and interact with Lauren Weisberger, who wrote the novel that inspired the film.
Also, among Hathaway's most prominent roles is Catwoman in The Dark Knight. Hathaway plays the authentic femme fatale, Selina Kyle. She has already pointed out countless times how important it was to be able to play this character. For her, it was a dream come true, which required mental and physical preparation due to the number of action scenes involved. In addition, she feels proud to have been selected for this role, which included actresses such as Blake Lively, Jessica Biel, and Natalie Portman.
The American actress also won the Golden Globe Award, BAFTA, SAG, and of course, an Oscar for Best Supporting Actress for her chilling performance in Les Misérables. Recently, Hathaway has been giving press conferences supporting her performance in the James Gray drama Armageddon Time, which made it to the big screen on October 28th.
The career that began in 2001 paid off for her at 39. Hathaway performed outstandingly in The Princess Diaries in 2001 and Brokeback Mountain in 2005. 2008's Rachel Getting Married landed her nominations for the Oscars, and the Golden Globes, among others.
Leave a comment