Anna Delvey Selling Art – The Fake Heiress Is Preparing Her Own Solo Art Show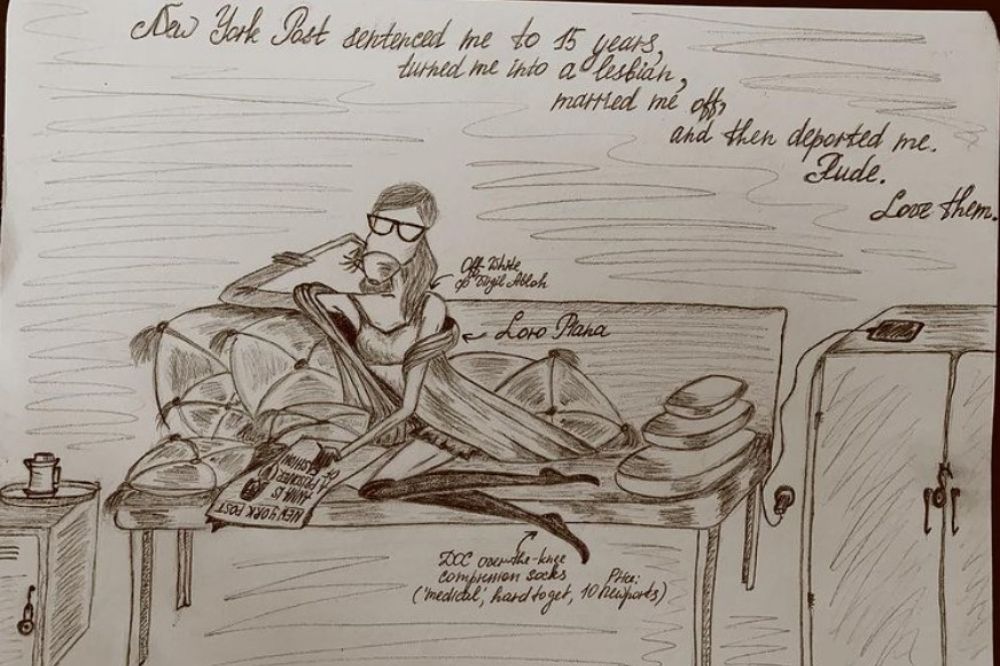 The well-known scammer Anna Delvey is now selling art. Anna Sorokin (by her real name) is a Russian girl who lived a life of luxury through trickery and scams in New York. She pretended to be a German heiress who would own millions of dollars in the future. Thus, she wove a giant web of lies that allowed her to trick acquaintances, banks, and other businesses.
Anna Delvey stole more than $200,000 from various people and businesses, posing as a high society person. She enjoyed private flights in jets, luxury rooms in the best hotels, bank loans, among other things. All this until she was arrested for swindling and fraud, only to be released shortly after.
Image via Instagram
Anna's story was so widespread that one of the streaming giants, Netflix, paid Anna $320,000 for the rights to publish and broadcast her story.
Anna is currently in detention for staying in the USA with an expired visa and is waiting to be deported to Germany. Nevertheless, Sorokin is still looking for a way to establish herself in high society. Initially, she planned to open an art foundation for VIPs (remember the Anna Delvey Foundation?). However, now she is apparently looking to become an independent artist and offer sketches and paintings for more than $10,000 each.
Anna Delvey is now Selling Art
As we can see from her story, Anna Delvey has always wanted to dedicate herself to the art world. Her plan to make the Anna Delvey Foundation was thwarted when everyone discovered that Anna was a con artist, but she would not give up. Now, from her place of seclusion, she is making artwork that she wants to sell as an independent artist. In fact, she showed five of her sketches in an exhibition that apparently generated a lot of interest and captured people's emotions.
Chris Martinez is the person who is sourcing the materials and organizing everything related to the sale of these works. Martinez stated that the sketches would have a starting price of $10,000. Additionally, he said that Anna hopes to have 20 paintings to complete the gallery by next week.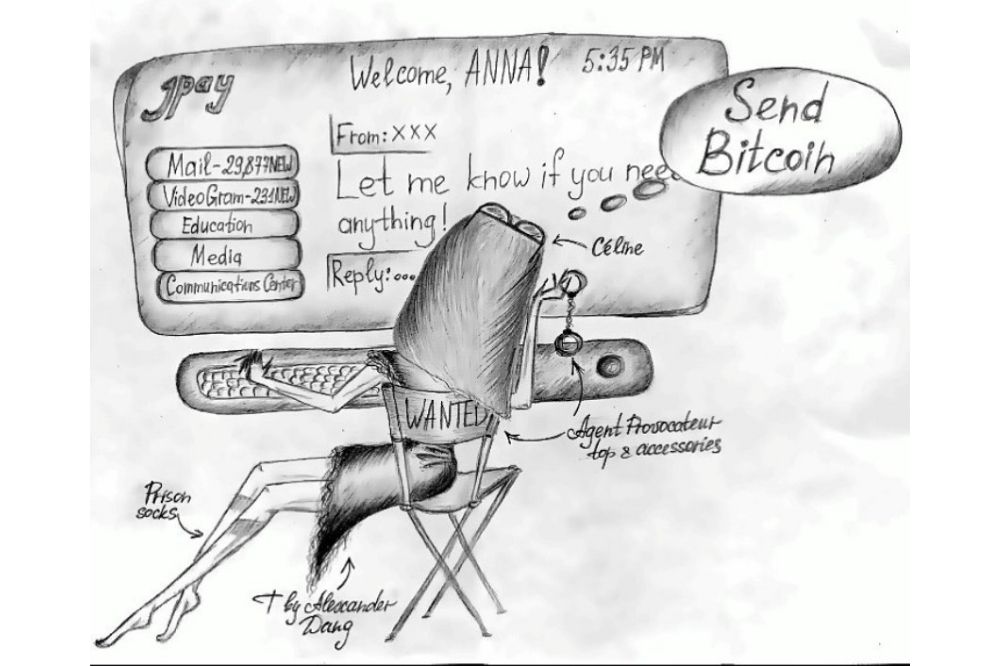 Image via Instagram
Chris commented the following about Delvey's art and its sale: "The solo show will be more focused on the guest list with a celebrity clientele as compared to the braver group show."
He also commented, "A lot of times, the artwork is more of a visual element, but the story behind it is what people really buy. If you look at her sketches, she has legitimate talent."
He ended by saying that this is an opportunity for Anna to express her story as many people were fascinated by what happened and are attentive to Delvey's future.
Is This a New Start for Anna Delvey?
It appears that the necessary paper has been secured for Anna to continue with the sketches. However, some of the materials are confiscated by the authorities. They have not yet commented on her deportation, and we don't know if Anna being in prison will affect selling her art.
Anna Delvey swindled many businesses and people to live a life of luxury posing as a German heiress. She is a brilliant woman and always had in mind to do some business with art, but the news that she is selling her art definitely comes as a surprise.
From what Chris Martinez said, the plans are to sell the sketches next week, and their minimum value will be $10,000. Nobody knows whether they will sell, but Anna expects to market these works to VIPs and high society people for relatively high prices. Will Anna be successful in selling her art? We will soon find out.
Leave a comment