Alan Rickman's Diaries Reveal Actor's Thoughts
One of the most iconic characters from the Harry Potter series is Severus Snape, who late actor Alan Rickman played across all eight movies. Rickman truly brought the role of the Potions teacher to life, transforming him from a nasty teacher to a misunderstood, brave man. Sadly, the actor passed away in 2016 after succumbing to pancreatic cancer, a disease he had kept secret from the public. Rickman's first big screen appearance was in the action film Die Hard, which came out in 1988. However, most people recognise him today for his roles in Harry Potter and Love Actually. In 2020, Canongate announced that they'd publish Alan Rickman's Diaries, which would give an unfiltered view of this magnificent actor. Rickman first began writing these diaries in 1992.
Naturally, many people were intrigued to see what Alan Rickman's Diaries could reveal about the actor's thoughts on the franchise. The Guardian exclusively revealed some snippets from the entry from May 2, 2003. In this entry, Rickman stated:
"Corridor with Dan Radcliffe. He's so concentrated now. Serious and focused – but with a sense of fun. I still don't think he's really an actor but he will undoubtedly direct/produce. And he has such quiet, dignified support from his parents. Nothing is pushed."
As you might expect, it's quite interesting that Rickman considered Daniel Radcliffe more as someone behind the camera instead of in front of it! Of course, Radcliffe has starred in several other films, and stage plays. For example, his most recent role will be as Weird Al Yankovic for Weird: The Al Yankovic Story. This is a film about the life of this comedic musician – something that even Alan Rickman's Diaries couldn't predict that Radcliffe would star in!
Daniel Radcliffe New Film
Image: Entertainment Weekly
Radcliffe has also appeared in many other award-winning productions as an actor. In the same year as Rickman's death, he appeared in Swiss Army Man. In 2019, Radcliffe was in Guns Akimbo, and there're rumors that Radcliffe could appear as Wolverine for the Marvel Cinematic Universe.
However, it seems that, according to Alan Rickman's Diaries, the late actor thought Radcliffe would be better behind the camera instead. Unlike his acting work, Radcliffe hasn't made many major production or directorial appearances. In fact, he is yet to work as a director! However, Radcliffe worked as an actor in Miracle Workers and the executive producer for the series. Perhaps we'll see Radcliffe branch into the production side of things more in the future, as Alan Rickman's Diaries predicted.
Like Radcliffe, Rickman also starred in every film adaptation of Harry Potter. In fact, Radcliffe later said that he stayed in this role because:
 "I always enjoyed it. That's the other thing that's a key, is I feel like a lot of young people get started in it and then get to a point where they're like, 'I don't really like this anymore,' and then some of them are in a position where they've become the breadwinner for their family, essentially, at which point there's a pressure to continue, which I never had."
Equally, this is something that was mentioned in Alan Rickman's Diaries. Rickman praised that Radcliffe's parents never pushed him into the role. Instead, they allowed Radcliffe to enjoy the part he played and make the decision to continue.
Alan Rickman's Diaries Release Date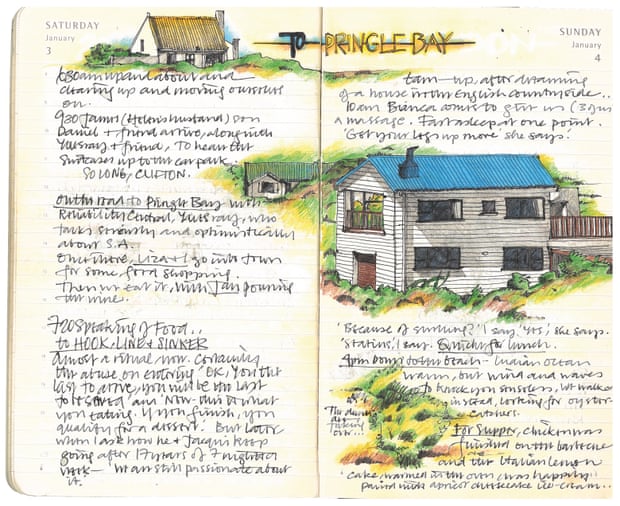 Image: The Guardian
Clearly, there are a lot of exciting details that will be revealed in Alan Rickman's Diaries. According to the editor of the diaries, Alan Taylor, the diaries will be "witty, gossipy and utterly candid." Taylor also mentioned they'd be "a peerless insight into the daily life of a remarkable actor."
Canongate will release Alan Rickman's Diaries on October 18 of this year.
Hi! I'm Arvyn, and I'm an English teacher from the UK. I've been teaching English online for over 4 years to students from all across the world and all ages. Outside of work, I'm a huge fan of reading, video games, and playing with my adorable kitties. See ya!
Leave a comment