AI Created John Wick Poster Pixar Style And We're Here For It
The famous artist BossLogic used AI to create a Pixar-style John Wick poster. The AI from the '80s and 90's era is far from today's AI. This 2022 has marked a new era for AI, and we see it slowly beginning to dethrone artists in producing creative works.
Thus, creating art using AI has become as easy as entering specific keywords into a machine learning algorithm, allowing a haunting representation of what you are looking for. BossLogic plugged the phrase "John Wick Pixar Poster" into the DALL – E – 2 illustration software. The results showed that the limits of artificial intelligence are surprising users more and more every day.
If we look at the render, we see John Wick with one eye open, and the other shut, with a slightly macabre look and his dog accompanying him.
I typed (John Wick pixar poster) in #dalle …….. Life is weird 🤣 pic.twitter.com/LSAdIbuEki

— BossLogic (@Bosslogic) September 19, 2022
AI Creates John Wick Poster as a Pixar Movie
Many industries are using Artificial Intelligence, and now it comes to the entertainment world with the creation of this poster. This version of John Wick as a Pixar movie has fans talking and in shock. John wick is the story of a retired hitman who embarks on an adventure to avenge the murder of his dog. To think somebody could bring this violent action film to children's movies through Pixar is undoubtedly far-fetched yet hilarious.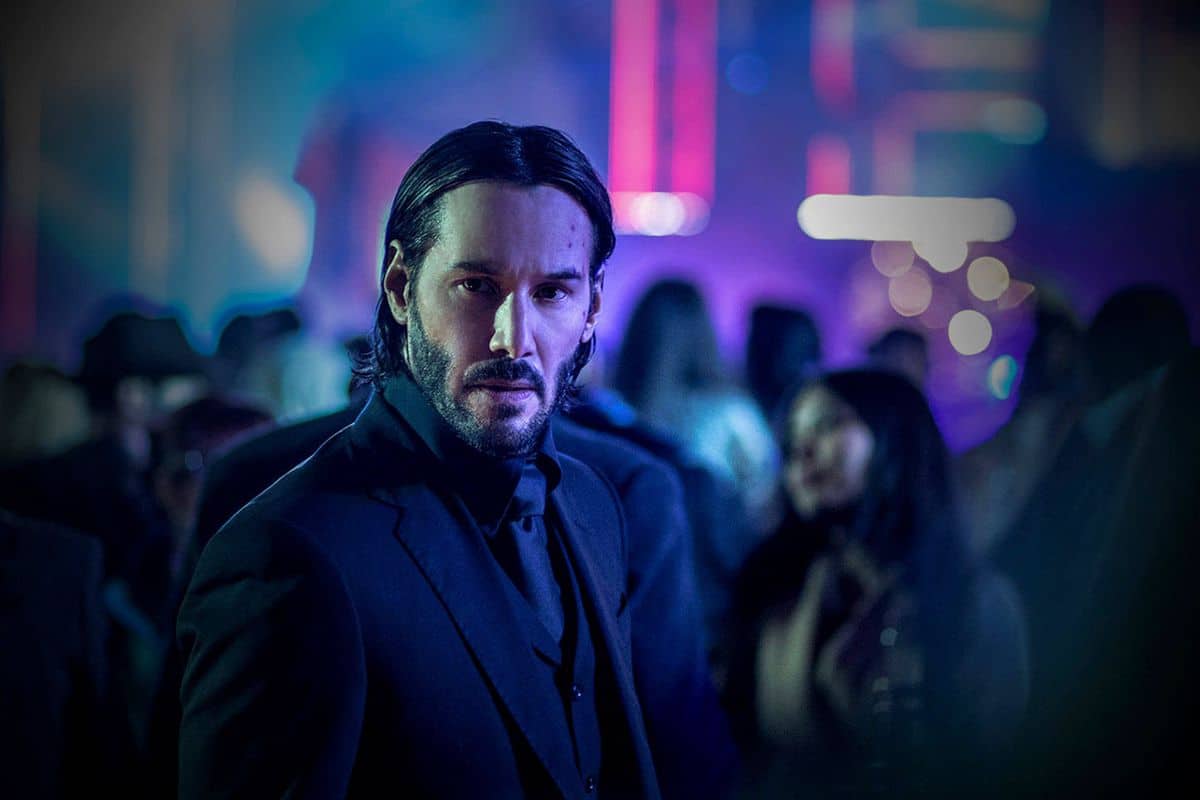 (image: John Wick, Lionsgate)
Therefore, artist BossLogic wanted to joke a bit with that idea, and using the illustration software DALL – E – 2, he plugged in the phrase "John Wick Pixar Poster." The results were unexpected and unpredictable, leaving users surprised. This artist is famous for his spectacular digital recreations of comic book, film, and movie characters. He recently published a poster on Twitter representing this animated version of John Wick, played by Keanu Reeves.
The creation of this poster brings a mix of humor with a dark side, giving it a fun contrast. Fans can imagine a happier world for the characters they love the most.
John Wick's Fourth Sequel Gets Closer to its Premiere
John Wick has breathed new life into a once stagnant action movie landscape. critics and fans praised this film, giving it an 85 percent rating on Rotten Tomatoes. It has spawned two equally successful sequels, with another chapter coming soon, as well as a mini TV series, The Continental, that stems from the film. As a result, John Wick: Chapter 4 will be their longest-running film. That premiere already has a date of March 24, 2023.
Image via Lionsgate
Actress and musician Rina Sawayama will participate in the film and in a recent conversation with NME expressed: "It's definitely, 100 percent the best John Wick that's ever been, and I'm not being biased, like honestly, the scale is insane this time." The actress's role in the film is still unknown; we only know that she will play Akira, a new character.
For many, the conclusion of John Wick: Chapter 3 – Parabellum was not the best when it ended with someone throwing this retired hitman from the roof of the Continental Hotel. So, in this new version fans expect Wick to take revenge on all those who wronged him and anyone who crosses his path.
What's your favorite John Wick movie? Tell us in the comments
Leave a comment