Adam Driver Open To Return Star Wars As Kylo Ren On One Condition
When Star Wars: The Rise of Skywalker hit cinemas in 2019, things got a little crazy. Some fans were disappointed in the movie, while most others recognized that it was a solid follow-up to The Last Jedi. Despite what some folks may or may not like about the sequel trilogy, there is a pretty unanimous fan consensus that Adam Driver did a great job as Ben Solo turned Dark Side villain, Kylo Ren. Well, in a new interview talking about his career, with his film House of Gucci currently in theaters, Adam Driver revealed that he'd be open to return to Star Wars, and the character, but his thinking isn't the same as fans or, possibly, Lucasfilm's. Of course, after having just completed an (arguably rushed) trilogy, it makes sense that these young actors might want to do something a little different.
Most famously, the actor who played on-screen father to Adam Driver, Harrison Ford, was the actor least likely to return to Star Wars. He never wanted to talk about the movies in interviews, and he often seemed annoyed at the idea of going back. In fact, he famously wanted Han Solo to die in Return of the Jedi, thinking the character had completed his arc and his death would serve the larger story. Possibly, he only agreed to return for The Force Awakens because he knew the character would die. Though, I suspect, that after three decades of space (no pun intended but graciously accepted) from Star Wars, the desire to return and work with Abrams was enough.
What It Would Take for Adam Driver to Return to Star Wars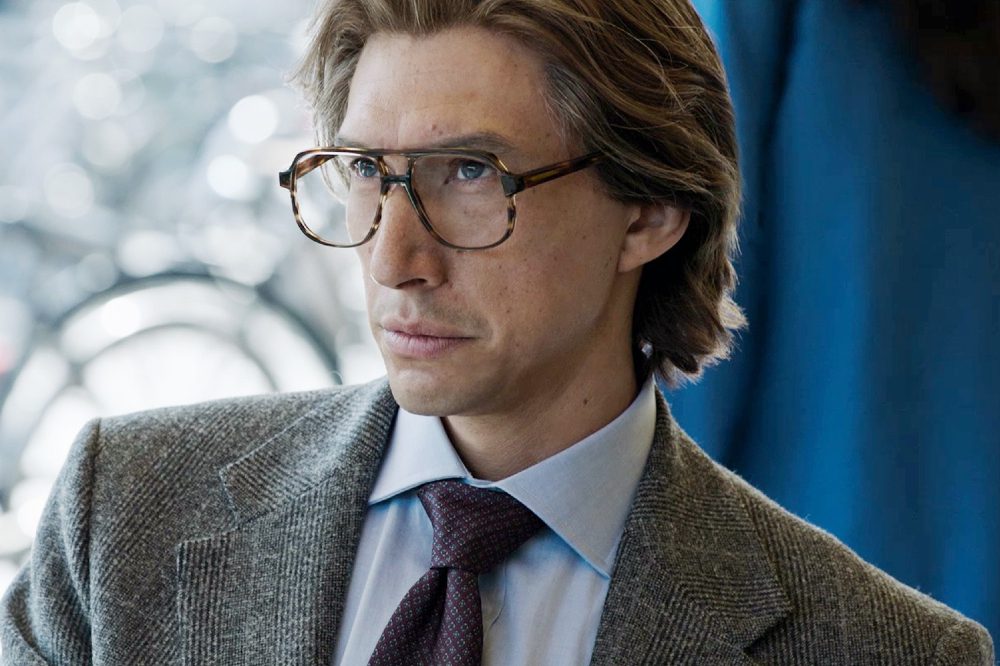 (MGM Studios)
We genre fans are spoiled because none of the stories we love ever truly go away. Yet, being a fan of something is a wildly different experience than being involved in the making of it. One of the most common questions Driver, Daisy Ridley, Oscar Isaac, and John Boyega had to answer before the film came out was if they'd do another one. While we fans understand that question, to those involved it must feel like the current film doesn't even matter, only the next thing. So, if in these first five years after the trilogy ended, I wouldn't blame any of the actors for saying they want to do anything other than Star Wars. (And, I'd also not really believe them.)
Yet, when asked if he'd return to Star Wars ever again, Adam Driver took a much more diplomatic approach.
"No, I'm totally not against it. For me, it's a filmmaker's medium, so my only thing is working with great filmmakers. Whatever the size… it's never been interesting to me, to an extent. There's interesting things about working on both. I always just follow people I'd be interested in working with, and whether I'd be right for the part – things like that. No, definitely not averse."
This is a judicious answer for two reasons. First, it shows that for Driver, making the Star Wars movies was a unique experience. Let's face it, making a big budget movie has to be wild already, but the Star Wars sequel trilogy? It doesn't get any bigger than that. Second, Driver is also subtly saying that if he did return to Star Wars it wouldn't be just some cynical money-grab. Perhaps like his on-screen father, he'd want to return the way Ford did, now acting as a wizened mentor and handing off the franchise to a new generation.
There's also just so much left to do with his character. Think about all the times we've seen Vader since the end of the original trilogy. The transformation from Anakin to Vader is what supports the prequel trilogy. His appearances in Star Wars: Rebels and Rogue One also remind us that he is indeed a terrifying villain. There's also, of course, Hayden Christensen's involvement in Obi-Wan Kenobi. The beauty of these Star Wars characters is that there is no end to the stories you can tell with them.
Lastly, it's also really validating for the fans, especially the kids, when stars recognize that these characters are more than just a passing gig.
House of Gucci is currently in theaters and HBO Max, and Star Wars is currently streaming on Disney+.
What do you think? Do you want Adam Driver to return to Star Wars, and, if so, what sort of stories do you want to see? Share your thoughts, reactions, and favorite fanfiction or head-canon in the comments below.
Featured image via Lucasfilm
Joshua M. Patton is a father, veteran, and writer living in Pittsburgh, PA. The first books he read on his own were comics, and he's loved the medium ever since. He is the greatest star-pilot in the galaxy, a cunning warrior, and a good friend. His book "What I Learned: Stories, Essays, and More" is available in print from Amazon and from all electronic booksellers.
Leave a comment