Actress Liz Sheridan Died – The Seinfeld And Alf Star Was 93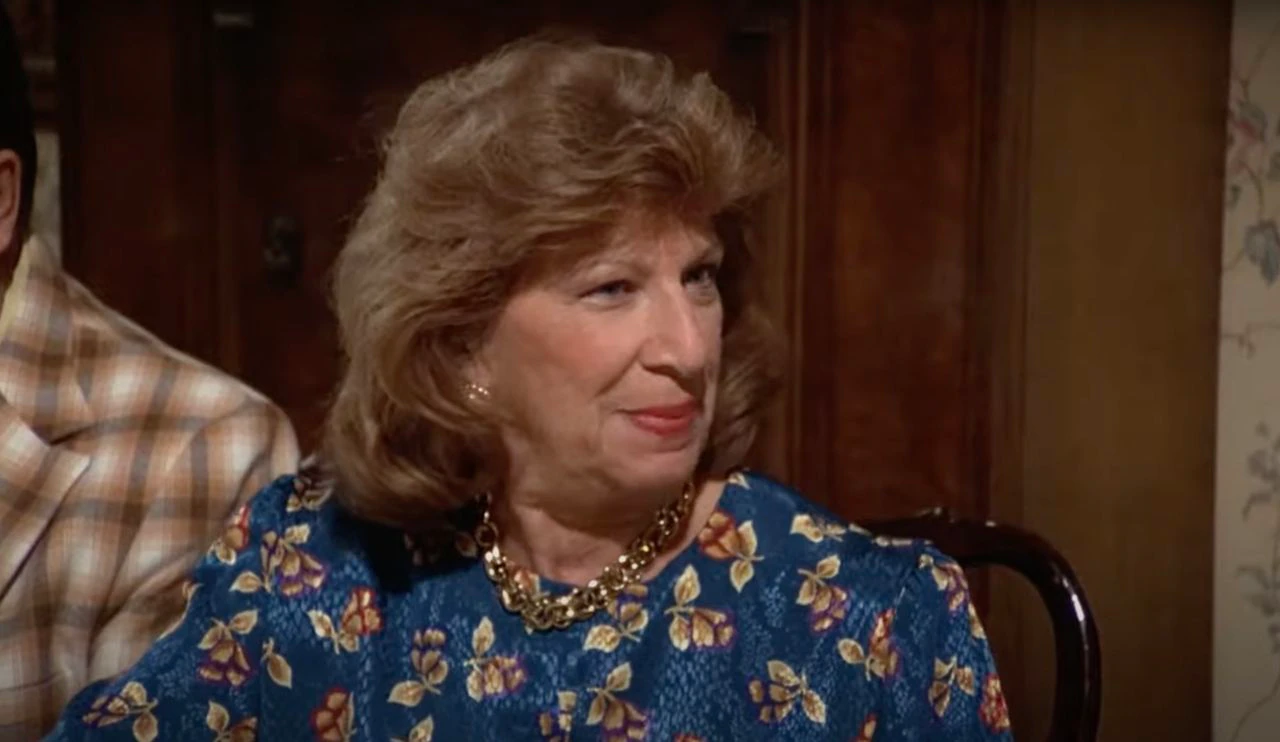 Actress Liz Sheridan died Friday at the age of 93. Sheridan was best known for her role as the mother of comedian Jerry Seinfeld in the series of the same name. In this series, she participated from the first to the last season. She also appeared in the family comedy show ALF, where she played Mrs Ochmonek, a nosy neighbor.
Actress, Dancer, and James Dean's First Love
Elizabeth Ann Sheridan was born in New York on April 10, 1929. Her parents were Elizabeth Poole-Jones, a concert pianist, and Frank Sheridan, a classical pianist. She was the youngest of three sisters.
While performing as a dancer at the Rehearsal Club, Sheridan met a 20-year-old James Dean while he was visiting. Sheridan recounted in an interview that when she met him, she knew they were mutually attracted to each other as they both had "an odd, funny sense of humor." For a time, Liz Sheridan and James Dean found a place and lived together until Dean proposed that she go to Hollywood with him and they would marry. Liz turned down the proposal and went to the Virgin Islands, where she worked playing piano and singing in bars and lounges.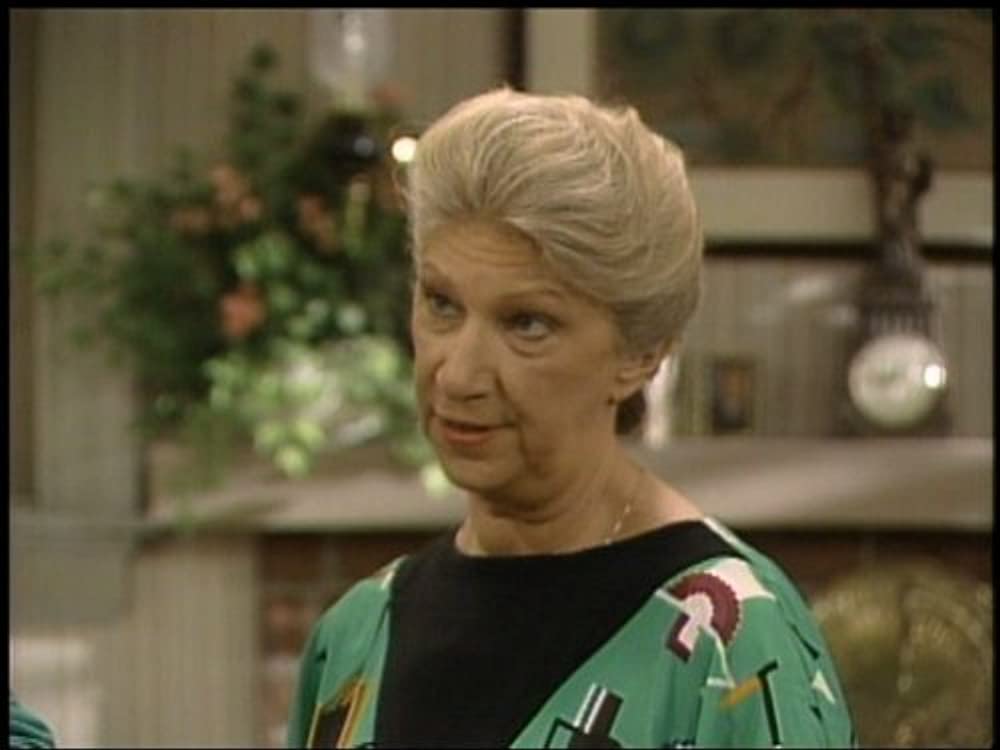 Image via NBC
About 15 years later, Sheridan returned to New York, where she performed in Broadway musicals. There, she shared the stage with other film and television icons such as Christopher Lloyd and Meryl Streep. In 1977 he made his first television appearance in an episode of Kojak. From there, she appeared in other television series such as Family Ties, One Day at a Time, and Moonlighting.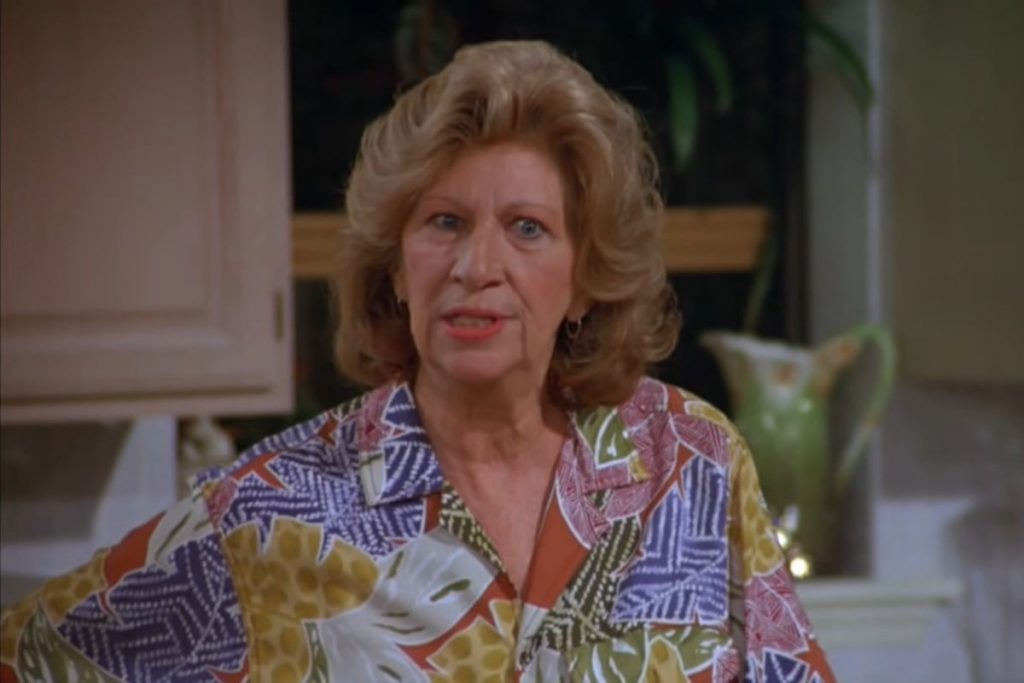 Image via NBC
In the late '80s, the actress gave life to Mrs. Raquel Ochmonek in the alien series ALF. In this role, Liz played the nosy, grumpy neighbor who constantly argued with her husband, played by John LaMotta. The grumpy neighbor appeared in 24 episodes of the series' four-season run. Later, she would find the role that gave her the most recognition as Jerry Seinfeld's mother. This role also allowed her to star in Mrs. Seinfeld Sings, a solo show.
Elizabeth's Lasting Legacy
The actress and former Broadway dancer published a book about her relationship with actor James Dean in 2000. The book is titled Dizzy & Jimmy: My Life With James Dean: A Love Story (Dizzy was her nickname from childhood). According to Liz's representative, the book is being turned into a movie script.
Sheridan was also the only Seinfeld guest star to appear in every season, including the first and last episode, for a total of 21 episodes.
"How could anyone not like you?"

Rest in peace, Liz Sheridan. pic.twitter.com/FxQtBjIYpK

— Seinfeld (@SeinfeldTV) April 15, 2022
Actress Liz Sheridan died at her New York home five days after her birthday. Her death happened only days after Estelle Harris, who played George Costanza's mother in Seinfeld, died as well. According to statements from her representative Amanda Hendon, Sheridan died of natural causes in her sleep at home, without suffering or pain. She is survived by her only daughter, whom she had with writer and jazz trumpeter Dale Wales, to whom she was married from 1985 until 2003, the year Wales died.
Featured Image via NBC
Leave a comment