Actor Sam Neill Being Treated For Blood Cancer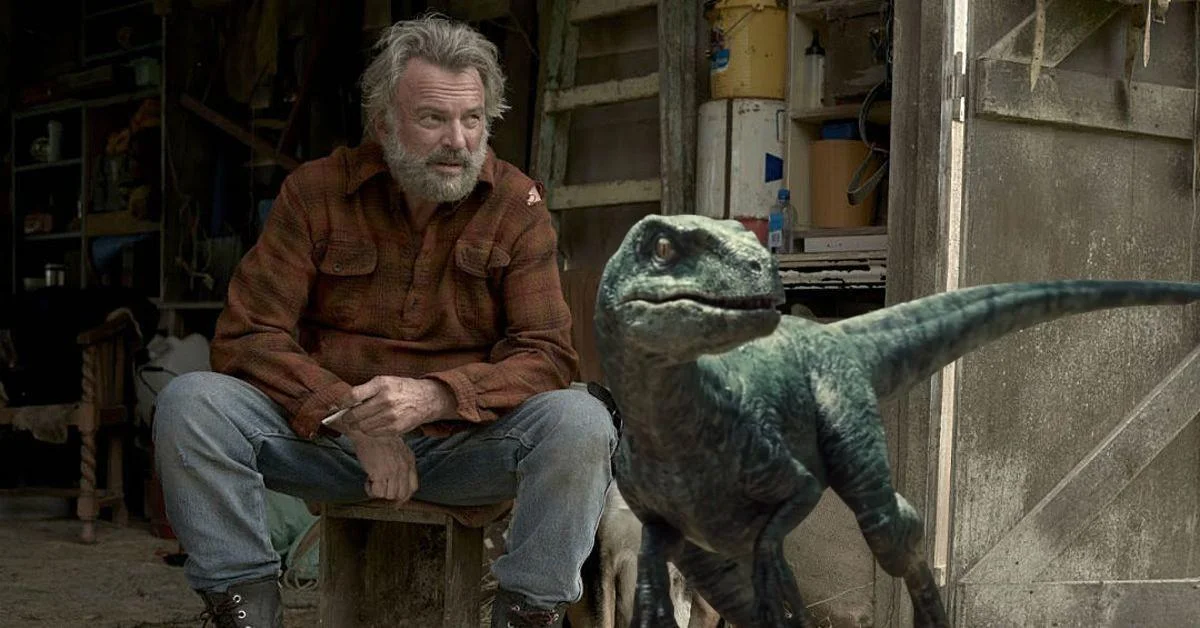 Actor Sam Neill is the latest celeb to spill the tea on their health issues. The star of blockbuster movies like Jurassic Park and Jurassic World Dominion has revealed that he's currently in treatment for stage three blood cancer. The 75-year-old actor spilled the beans on his diagnosis in his soon-to-be-released memoir, Did I Ever Tell You This?, which will hit the shelves on Tuesday. In this memoir, he spoke about his original diagnosis, his response to this, and more.
Recently, to help promote the book, the Australian actor had an interview with the British newspaper, The Guardian. In this interview, the actor revealed the reason why he started writing stories from his life. Apparently, it was a way to keep busy during treatment throughout the last year. 
"I never had any intention to write a book But as I went on and kept writing, I realized it was actually sort of giving me a reason to live and I would go to bed thinking, 'I'll write about that tomorrow … that will entertain me.' And so it was a lifesaver really, because I couldn't have gone through that with nothing to do, you know."
Additionally, actor Sam Neill revealed when he first got his diagnosis – it was last March. Previously, he was part of the press tour for Jurassic World Dominion. In this film, he made his triumphant return as Dr. Alan Grant. However, at this time, he noticed swollen glands. Shortly after, doctors diagnosed him with angioimmunoblastic T-cell lymphoma. Neill is currently on a chemotherapy drug he will continue to take monthly for the rest of his life. However, the good news is that he's currently cancer-free. 
Dr. Alan Grant Jurassic Park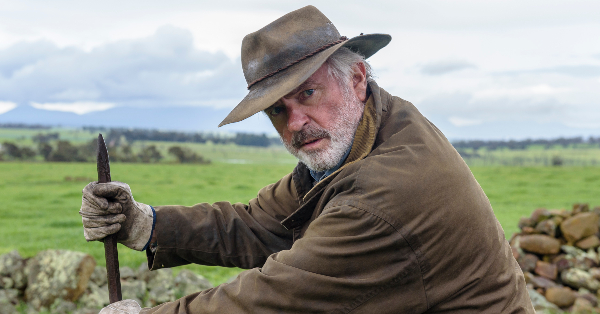 Image: Universal Pictures
Here's what the actor Sam Neill said:
"I'm not afraid to die, but it would annoy me Because I'd really like another decade or two, you know? We've built all these lovely terraces, we've got these olive trees and cypresses, and I want to be around to see it all mature. And I've got my lovely little grandchildren. I want to see them get big. But as for the dying? I couldn't care less."
Naturally, he is one of the most successful actors in Hollywood, with a career that spans over four decades. He has worked on over 80 films and television series. These include some of the most iconic movies of all time. Neill's breakout role was in the 1981 film, My Brilliant Career. Since then, the actor Sam Neill has starred in films like The Hunt for Red October, The Piano, and The Dish.
However, Steven Spielberg's Jurassic Park was the movie that really catapulted him to fame. Neill played the role of Dr. Alan Grant in the 1993 film. Naturally, it was a massive box office hit. He reprised the role for Jurassic Park 3. Additionally, he appeared as Dr. Grant again in the franchise's latest installment, Jurassic World Dominion.
Apart from his work in film, Neill has also had success on television. Previously, he starred in the critically acclaimed TV series Peaky Blinders. Fans also got to see him in the Apple TV+ series, Invasion.
Actor Sam Neill Filmography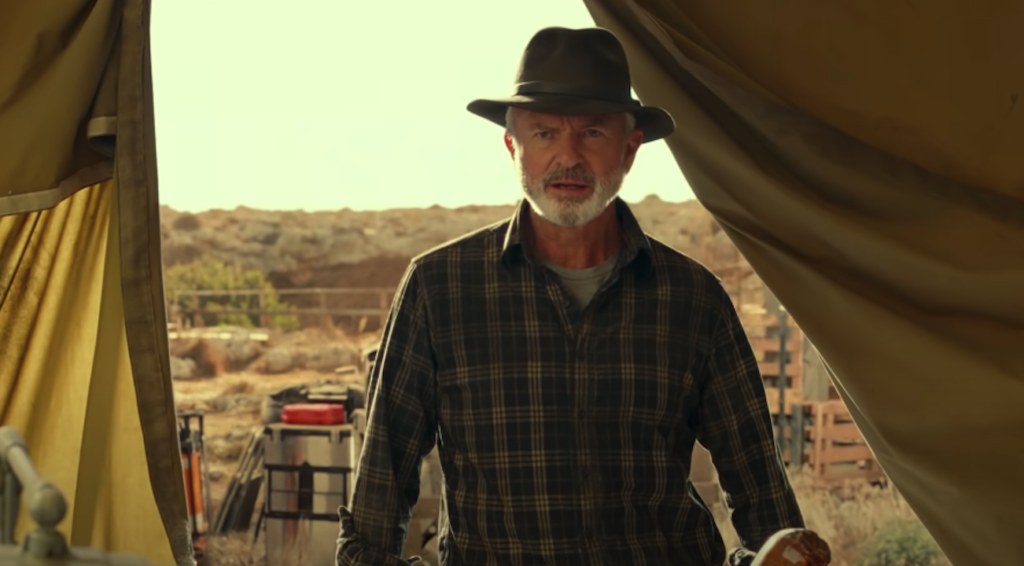 Image: Universal Pictures
Speaking on his diagnosis, actor Sam Neill concluded that he's "just pleased to be alive" even though the last year had its dark moments. 
"I've had a fantastic life, a fantastic career. I've been very lucky. But when you have something like this, you do realize that all of that can be taken away from you very quickly. And so you just cherish every moment you have left."
We wish the actor all the best as he continues his treatment, and we hope to see him back on the big screen soon!
Hi! I'm Arvyn, and I'm an English teacher from the UK. I've been teaching English online for over 4 years to students from all across the world and all ages. Outside of work, I'm a huge fan of reading, video games, and playing with my adorable kitties. See ya!
Leave a comment