The List of Nominees For the 2020 Nebula Awards Remind Us How Much We Needed This Content To Survive The Past Year
The nominations for the 2020 Nebula Awards are in! During the longest year of our lives, there were at least plenty of amazing genre books, shows, and video games that kept occupied, entertained, and mostly sane. Now the Science Fiction & Fantasy Writers of America will honor these creative works. Let's take a look at the list of the nominees for the 2020 Nebula Awards.
Best Novel
While there are a few surprises on this list, we were fully prepared to see nominations for Mexican Gothic and the excellent Black Sun. But it is also nice to see recognition for the dramatically underhyped Piranesi and The Midnight Bargain which were both beautiful novels that came out last year but kind of flew under the radar. Of course no awards show would be complete without a nomination for the queen of the genre – MacArthur Genius recipient NK Jemisin.

Image via Simon & Schuster
The City We Became by N.K. Jemisin
Mexican Gothic by Silvia Moreno-Garcia 
The Midnight Bargain by C.L. Polk
Black Sun by Rebecca Roanhorse 
Network Effect by Martha Wells
Best Novella
In a year that gave us a ton of excellent novellas, it appears that this year the Nebulas are focusing in on stories from black writers and also non-western perspectives. However, this race really comes down to the two novellas by black men that focus on people of color living in America. Both Ring Shout and Riot Baby delve into the black experience through the lens of science-fiction. We anticipate it being a tight race between these two excellent novellas.

Image via Tor/Forge
"Tower of Mud and Straw" by Yaroslav Barsukov
Finna by Nino Cipri
"Ife-Iyoku, the Tale of Imadeyunuagbon" by Oghenechovwe Donald Ekpeki
The Four Profound Weaves by R.B. Lemberg
Best Novelette
"Stepsister" by Leah Cypess
"The Pill" by Meg Elison
"Burn or the Episodic Life of Sam Wells as a Super" by A.T. Greenblatt
"Two Truths and a Lie" by Sarah Pinsker
"Where You Linger" by Bonnie Jo Stufflebeam
"Shadow Prisons" by Caroline M. Yoachim
Best Short Story
"Badass Moms in the Zombie Apocalypse" by Rae Carson (Uncanny 1-2/20)
"Advanced Word Problems in Portal Math" by Aimee Picchi (Daily Science Fiction 1/3/20)
"A Guide for Working Breeds" by Vina Jie-Min Prasad (Made to Order: Robots and Revolution, Solaris)
"The Eight-Thousanders" by Jason Sanford (Asimov's 9-10/20)
"My Country Is a Ghost" by Eugenia Triantafyllou (Uncanny 1-2/20)
"Open House on Haunted Hill" by John Wiswell (Diabolical Plots 6/15/20)
The Andre Norton Nebula Award for Middle Grade and Young Adult Fiction
Raybearer by Jordan Ifueko
Elatsoe by Darcie Little Badger
A Wizard's Guide to Defensive Baking by T. Kingfisher
A Game of Fox & Squirrels by Jenn Reese
Star Daughter by Shveta Thakrar
Excellence In Game Writing
2020 was a year where so many of us turned to video games for comfort, distraction, escapism. And also just to feel like we were traveling while stuck at home. However, it is a bit surprising not to see big-name games like Assassin's Creed: Valhalla on the list of nominations. But it also seems like the Nebulas opted to focus on indie games this year. Above all others, our vote goes to the beautiful Spiritfarer. An incredibly timely game about life after death and grief. One of my favorite games of 2020.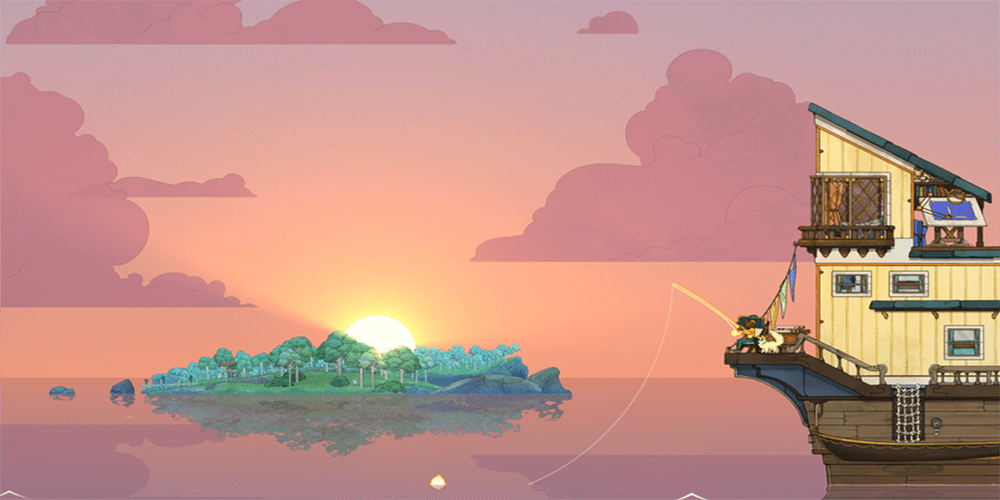 Image Credit: Thunder Lotus
Blaseball by  Stephen Bell, Joel Clark, Sam Rosenthal (The Game Band)
Hades by Greg Kasavin (Supergiant)
Kentucky Route Zero by Jake Elliott (Cardboard Computer)
The Luminous Underground by Phoebe Barton (Choice of Games)
Scents & Semiosis by Sam Kabo Ashwell, Cat Manning, Caleb Wilson, Yoon Ha Lee (Self)
Spiritfarer by Nicolas Guérin, Maxime Monast, Alex Tommi-Morin (Thunder Lotus Games)
The Ray Bradbury Nebula Award for Outstanding Drama Presentation
This is always a tough category, where literally every nominee deserves an award. For instance, given how much we\ love Baby Yoda in this house, it is tempting to favor The Mandalorian. However, this was an excellent season of The Expanse that deserves all of the awards. But then again, this is also the last time that The Good Place could receive this honor for their series finale. So it will be hard to be unhappy with whoever wins this one.
The Expanse Season
5 | Image via Amazon Prime
Birds of Prey: And the Fantabulous Emancipation of One Harley Quinn, Christina Hodson (Warner Bros. Pictures/DC Entertainment)
The Expanse: "Gaugamela," Dan Nowak (Amazon)
The Good Place: "Whenever You're Ready," Michael Schur (NBC)
Lovecraft Country Season 1, Misha Green, Shannon Houston, Kevin Lau, Wes Taylor, Ihuoma Ofordire, Jonathan I. Kidd, Sonya Winton-Odamtten (HBO Max)
The Mandalorian: "The Tragedy," Jon Favreau (Disney+)
The Old Guard, Greg Rucka (Netflix)
Image via NBC
This year's Nebula Awards will take place on June 5th, 2021. Writer and performer Aydrea Walden will host a virtual ceremony. The ceremony will take place during the 2021 Nebula Conference Online from June 4–6, 2021. The conference is open to all SFWA members and nonmembers.
What do you think of the 2020 Nebula Awards nominees? Let us know your thoughts by joining the conversation with Comic Years on Facebook and Twitter today!
Emily O'Donnell is a writer and photographer with roots in some of the earliest online fandoms. She cut her genre teeth on the Wizard of Oz books at the tender age of 6 years old, and was reading epic adult fantasy novels by the age of 10. Decades later, she still consumes genre fiction like there is no tomorrow. She is delighted to be living through the golden age of sci-fi and fantasy popularity. She is unashamed of the amount of fanfiction that still lingers online under her name.
Leave a comment