Marvel Podcast – Disney Confirms First Audio Show To Support Black Panther 2 Premiere
The end of Phase IV of the Marvel Universe is approaching with the premiere of Black Panther: Wakanda Forever. This film will premiere on November 11, and marketers are innovating to ensure it all goes off without a hitch. The latest project is a Marvel Podcast, where they will update the fandom on the latest news.
Disney and Marvel always cared about creating content for the movies and series to be released. However, considering their available broadcast media, they had just touched on all the options. Now it looks like they are looking to expand their repertoire of options, as they will be starting a new podcast to promote Black Panther 2.
The podcast seeks to generate interest in the film. It will showcase part of the tribute to the late actor Chadwick Boseman. This audio production will showcase the various interactions between the cast, producers, and directing team—also, different scene conversations from the film.
Is the first time that Marvel and Disney have done this kind of action, so it is unknown how far-reaching it will be. However, it may be to the public's liking, considering that it is different content than usual.
Marvel Podcast of Black Panther 2 Will be Released in a Few Days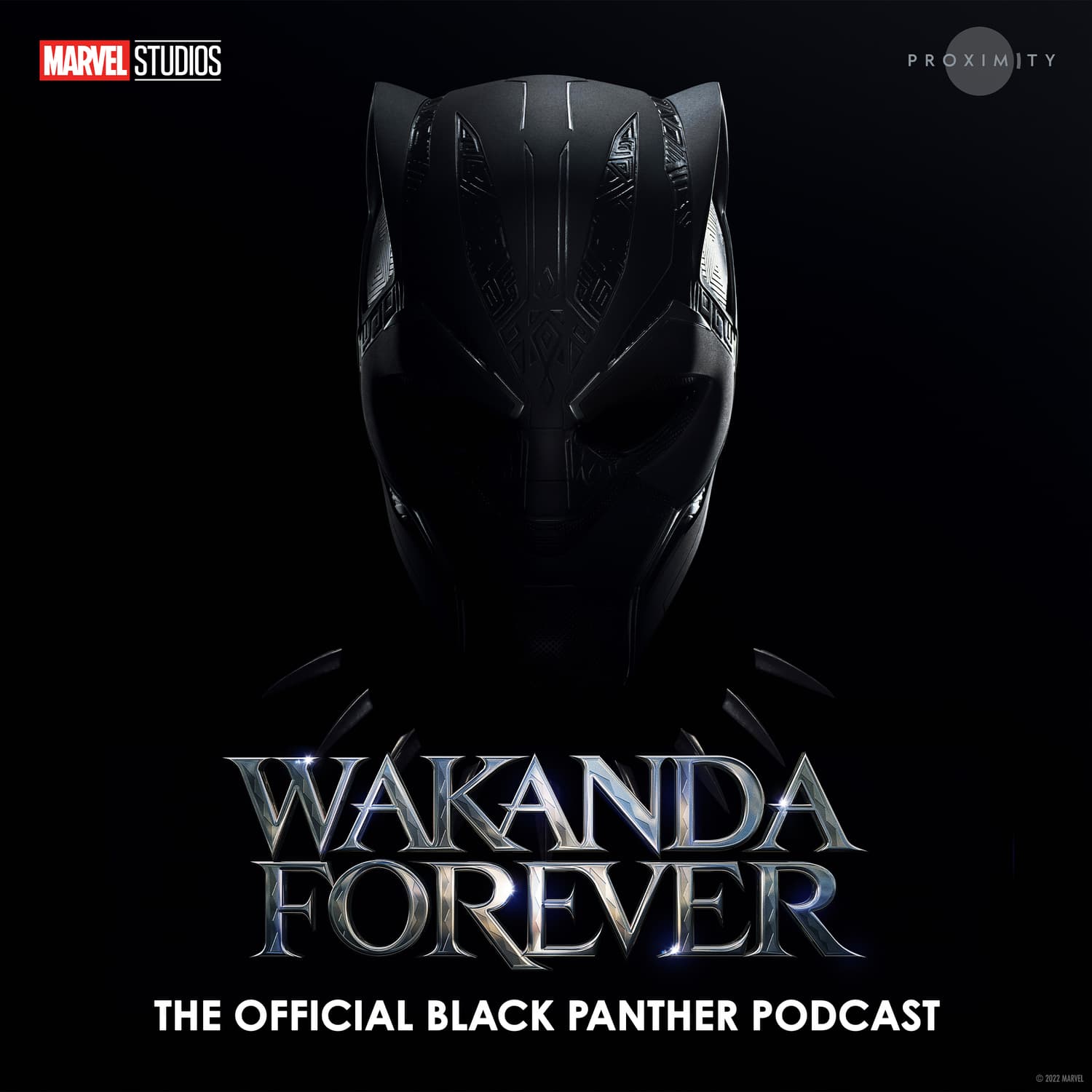 Image: Marvel Studios
Disney and Marvel announced new content ahead of the premiere of Black Panther 2. The name of this Marvel podcast is Wakanda Forever: The Official Black Panther Podcast, which will have several audios with various production team members. This show will be hosted by Ta-Nehisi Coates, the screenwriter of this film and National Book Award winner.
This content will be available starting November 3 and will feature 6 episodes. The first of these will be created by Marvel and will feature the writer's narration about the creation process of this production. It will be available for listening to on different podcast platforms such as Spotify and Apple Podcast.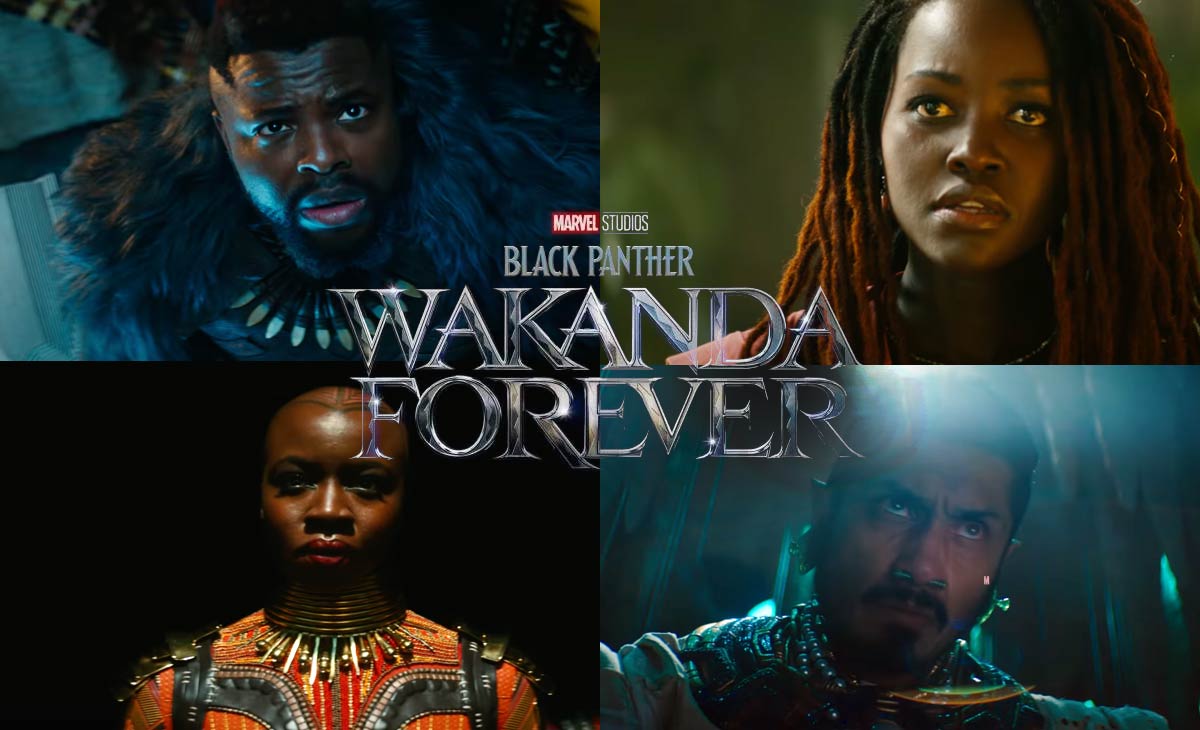 Image via Marvel Studios
The next episode will have commentary and narration from the film's executives and actors. For example, we will have Marvel's president, Kevin Feige, giving his opinions. Alsio there will also be Ryan Coogler, the director of this film. As for the cast, we will have the participation of Ramonda Angela Bassett.
The other 4 episodes will be placed sequentially, starting in January 2023. Each podcast will feature an interview between the host and guests related to the filming.
The president of Proximity, another company involved in the podcast, commented: "Ever since Ryan, Zinzi, and Sev entered Proximity's Audio division with this project, our goal has been to tell the story of the making of 'Black Panther: Wakanda Forever' with as much heart and authenticity as the film itself. With our premiere episode, we've accomplished this goal while breaking new ground in the process, thanks to the awesome collaboration between our incredible host Ta-Nehisi Coates, our talented podcast production team, and our collaborators at Marvel and Disney".
Ta-Nehisi Coates to host Marvel Podcast
Another comment was from podcast narrator Coates, who gave his impressions of being the host. He said, "There is no storyteller I admire more than Ryan Coogler. Any chance to partner with him, Proximity Media and Marvel, is a worthy one. For that opportunity to be a chronicle of the making of Black Panther: Wakanda Forever was too good to pass up."
Will There be Other Podcasts in the MCU?
Image by Gage Skidmore via Flickr
One question being asked by users, fans, and critics is whether this content will be exclusive to Black Panther 2 or also in other MCU productions. As we commented earlier, this is the first time Marvel and Disney have done a podcast campaign. However, it will depend mainly on the result generated by this strategy.
It is important to note that the closing of Phase IV with Black Panther 2 is very close to the first production of the next stage, Ant-Man & Wasp: Quantumania. It is possible to see a podcast of this production, considering the expectations generated by the film's trailer with the new villain Kang.
Marvel may continue to do this, although in films of high relevance for the company and brand. Disney could use this strategy for the Star Wars saga, considering the decline of its films in this franchise. 
For the time being, neither Marvel nor Disney commented on whether they would apply this strategy or if they would use this type of content in other productions. Either to boost the brand or as a marketing strategy for upcoming movies or series. Marvel will likely confirm if it will continue with the podcasts if the number of reproductions accompanies the film's success.
It won't be long until we see the podcast's new information, considering Black Panther 2 is only a few days away.
Featured Image Via Marvel Studios
I am a circus aerialist influenced by Dick Grayson and Spider-Man. Fortunate to write about the characters that inspired me. I also have a Bachelor's degree in Political Science and a Master's degree in International Trade.
Leave a comment