Wonder Woman 1984 Spoiler-Free Review: An Atypical Superhero Sequel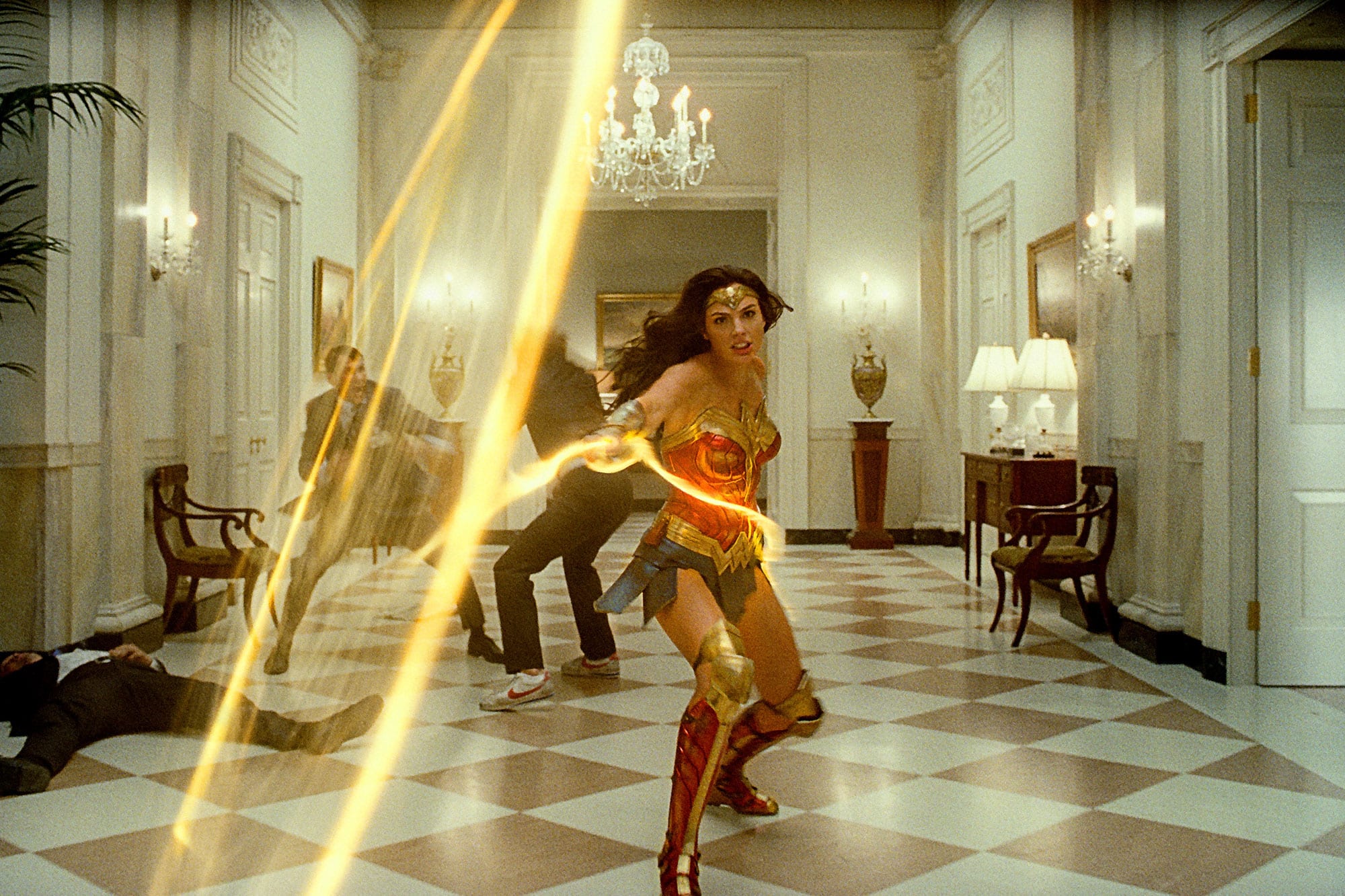 In the latest era of DC Comics' movies, fans remained divided about the movies they got until the summer of 2017. Patty Jenkins' Wonder Woman was a perfect superhero film worthy of DC's first (at least, now) superhero. Thus, the sequel to this film is easily the most-anticipated DC movie, save perhaps for the Snyder cut of Justice League. I would love to say in my review of Wonder Woman 1984 that this film is also perfect, but it isn't. Of course, few films are, especially those based on iconic comic book properties. Directors like Jenkins have an impossible job, pleasing fans who have their own ideas about who the character is and where she should go. So, while this long-awaited sequel is indeed a triumph, it lacks the simplicity of the story from the first one.
In the first outing for Gal Gadot as Diana princess of the Amazons, she smashed all expectations. People were primed to dislike the DC Extended Universe of films even before Justice League disappointed everyone. Yet, like Black Widow to Hawkeye in Endgame, Diana gave us hope. In fact, the No Man's Land sequence in the first film is one of the best superhero moments put on screen. There is nothing really analogous to that in Wonder Woman 1984, but this is a different story. Where the first film was about man's capacity for violence, this is a film about man's capacity for greed. It's what makes the 1980s setting so wonderful.
The problem with WW84 isn't so much with the story but the lack of a proper ending. Comic book stories are all about setting up the next thing, but this film has a lack of resolution that almost makes it feel unfinished.
What Wonder Woman 1984 Does Right Outweighs What It Gets Wrong
As the opening scene above shows, the film starts with some pretty impressive Wonder Woman action. We see some Amazonian business, which serves to justify Diana's "new" abilities and bring back Robin Wright's Antiope and Connie Nielsen as Hippolyta. We also get another action sequence immediately following this scene, and then it's pretty relaxed for the next hour or so of the film. Whereas Diana had a god to fight during the climax of the first film, the villains in this movie are less clear-cut. In fact, it's not violence at all the resolves the conflict. (Though, we get some pretty dope Wonder Woman action in that third act, as well.)
Diana and Chris Pine's Steve Trevor (back from the dead because comic books) instead have quiet character moments throughout. Some of their scenes mirror or even subvert their best scenes from the first film. Still, this relationship is definitely the heart of the movie. Also, both Kristen Wiig and Pedro Pascal absolutely own their roles. Wiig excels as her role starts out as a bit of a mishmash of some of her more awkward SNL characters. Yet, by the end she's a cold-as-ice villain that feels underutilized (but in the best way). For those only familiar with Pascal as Din Djarin in The Mandalorian, his turn as Max Lord showcases his range from pathetic to manic.
Ultimately, Wonder Woman 1984 is a hopeful story that talks about desire versus greed, and the human capacity to do the right thing. Despite my (slight) problems with the ending, this film will be an instant classic that kids will enjoy for generations to come. Patty Jenkins may be heading to Star Wars, but in reality, Warner Bros. should give her the reins of the DCEU once held by Zack Snyder.
A Spoiler-Free Critique of the Ending
Image via Warner Bros.
In thinking about this review after seeing Wonder Woman 1984, I felt like this film reminded me of a previous superhero sequel. Mere moments ago, while proofing this draft, I realized which one it was. WW84 shares a lot of DNA with another great DC movie sequel, Superman II. Both of those films feature heroes comfortable in their dual lives but yearning for something more. They both get a taste of it, and then a crisis rears its head that demands their superheroic attention. In both films, bringing the story back to the status quo presents a problem. In Superman II, however, they merely cheat. Christopher Reeves' Superman has a Kryptonian power that allows him to induce amnesia in Margot Kidder's Lois Lane. WW84 doesn't go that route, instead just choosing to gloss over the consequences of the film.
As a prequel to the rest of the DCEU, Wonder Woman 1984 has a unique problem in that by going into the movie we know everything essentially has to work out. Since the world wasn't devastated in Batman v. Superman: Dawn of Justice, we know that Diana figures out this problem. What Jenkins and the rest of the storytellers do right is presenting a solution that surprises the audience and, possibly, stretches credibility. Then, we sort of skip ahead in time a bit leaving all the messiness of resolution for the audiences' imaginations.
In fact, it even allows us to imagine how, once other superheroes show up, Diana is able to be content to do nothing. Superman can handle the problems of the world for the next century or so, and maybe Diana can finally find some peace. Still, the story does feel unfinished in a way the previous installment did not.
WW84 will hit theaters and HBO Max in the US on December 25, 2020.
What did you think of the movie? Leave your own review of Wonder Woman 1984 in the comments below.
Joshua M. Patton is a father, veteran, and writer living in Pittsburgh, PA. The first books he read on his own were comics, and he's loved the medium ever since. He is the greatest star-pilot in the galaxy, a cunning warrior, and a good friend. His book of superhero short stories, Tales of Adventure & Fantasy: Book One is available as an ebook or paperback from Amazon.
Leave a comment