Wonder Woman 1984 Opening Weekend Box Office Pushes Past Pundit Predictions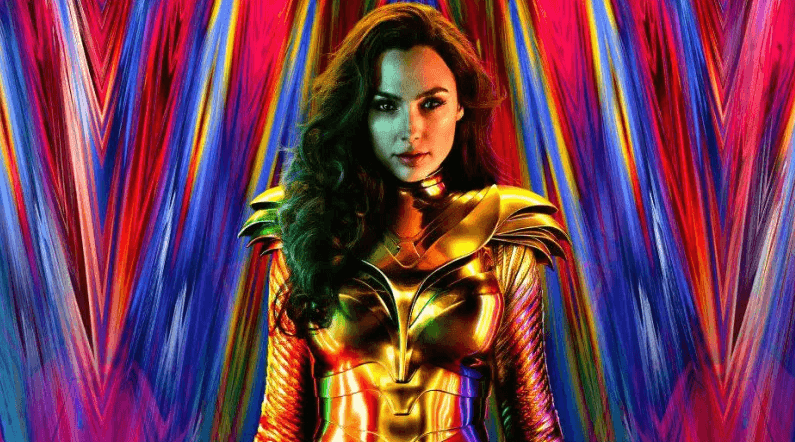 Back in the early fall, many thought Christopher Nolan's Tenet would be the film to "save" the box office. Sadly, thanks to COVID-19 spikes and the challenge of the film, this was not meant to be. So, when Warner Bros. announced that Wonder Woman 1984 would hit the box office and home streaming on the same day, people assumed this was the death knell for theaters. Yet, despite still-increasing COVID-19 outbreaks across the US and Canada, Wonder Woman 1984 enjoyed the highest box office returns since the pandemic lockdowns began in March of 2020. While it's not enough to save the box office, it suggests that Warner Bros. day-and-date strategy might not be the end of the moviegoing experience that many of its detractors thought it would be.
Box office projection pundits said that Wonder Woman 1984 would likely pull in $12-$14 million for its opening weekend. In normal times, a film like this (especially with no blockbuster competition) could easily bring in $100 million in an extended weekend. Still, earning a little more than a tenth of that would be a victory in a year that saw box office returns plummet from a decent year in 2019. Still, the film did much better than expected, bringing in $16.7 million or about two million tickets sold. Given its long runtime and the way many people will rent an entire theater to enjoy a safe screening, this is impressive.
Still, this is only one datapoint in what will be a yearlong experiment by Warner Bros., bringing their new releases to both theaters and HBO Max simultaneously.
Movie Theaters Are Not Out of the Woods Yet
Image via Warner Bros.
Given the box office returns for Wonder Woman 1984, it's still too early to call the Warner Bros. experiment a success. We don't know how many people subscribed to HBO Max in advance of the film's release. However, Warner Bros. did say that half of the people who subscribe to HBO Max watched the film. Meanwhile millions of customers who subscribe just to HBO (meaning they can also use HBO Max) joined in as well. But there are many factors to consider when evaluating the film's performance, and how the unorthodox release plan will work for subsequent films.
First, things are still pretty dire on the COVID-19 front. New infections and deaths are still on the rise, with another massive spike expected after the Christmas holiday. Many theaters remain closed as cities and states imposed lockdown measures to try to restrict the spread how they can.
Second, Wonder Woman 1984 is a spectacle film. While our reviewers watched the film safely from their homes, folks who braved the theaters to see it on a big-screen and in 3D said it made a difference. Upcoming films like The Little Things or even The Sporanos-prequel The Many Saints of Newark will likely not lose much on the small screen compared to theaters. Will films like these, even if COVID-19 numbers are down, draw people to the theater?
Finally, opening weekend numbers are important, but how well movies like Wonder Woman 1984 perform at the box office in the following weeks is a clearer indicator that it's a hit. With the film on HBO Max, people may choose to simply rewatch the film at home rather than returning to theaters for a second viewing.
Movie Theaters Will Survive, but How Well?
Image via Public Domain
In the early 2000s, small, independent bookstores were under assault from big box bookstores like Barnes & Noble and Borders. Fast-forward 20 years, and more small, indie bookstores exist than big box ones, as the latter failed against the rise of Amazon and ebooks. The trend toward streaming feels similar to this in a lot of ways. Big chains like AMC or Cinemark may struggle to stay afloat, leaving smaller more versatile theaters intact. The industry may chance, and audiences may end up preferring to see films at their homes rather than the theater. Those of us who love movies on the big screen, just like those of us who still love paper books, will find places to get our fix. Yet, the theater may not be the industry-driving force they've been since the inception of cinema.
This was a trend even before the COVID-19 pandemic upended everything. Big spectacle blockbusters dominated the box office, which caused some filmmakers to lament that small-to-mid-budget films no longer have a place in their crowded showtime schedule. Yet, with streaming, these smaller movies can find their audiences immediately, rather than dying in the theater and becoming 'cult classics' when they hit home video. In fact, we may see circumstances where streaming films find an audience at home and then are exhibited on big screens at small, independent theaters.
Still, that Wonder Woman 1984 could have the best pandemic box office this year is a positive sign. It shows that even when going out to the movies is a risk, there are still millions of people willing to do it. The names and faces of the movie exhibition business may change, but the industry will survive.
What do you think? Do you think Wonder Woman 1984 doing so well at the box office is a fluke or a sign that people will go to theaters no matter what? Share your thoughts in the comments below.
Featured image via Warner Bros.
Joshua M. Patton is a father, veteran, and writer living in Pittsburgh, PA. The first books he read on his own were comics, and he's loved the medium ever since. He is the greatest star-pilot in the galaxy, a cunning warrior, and a good friend. His book of superhero short stories, Tales of Adventure & Fantasy: Book One is available as an ebook or paperback from Amazon.
Leave a comment