Women in Film 2021 – The Celluloid Ceiling Report Shows A Step Backwards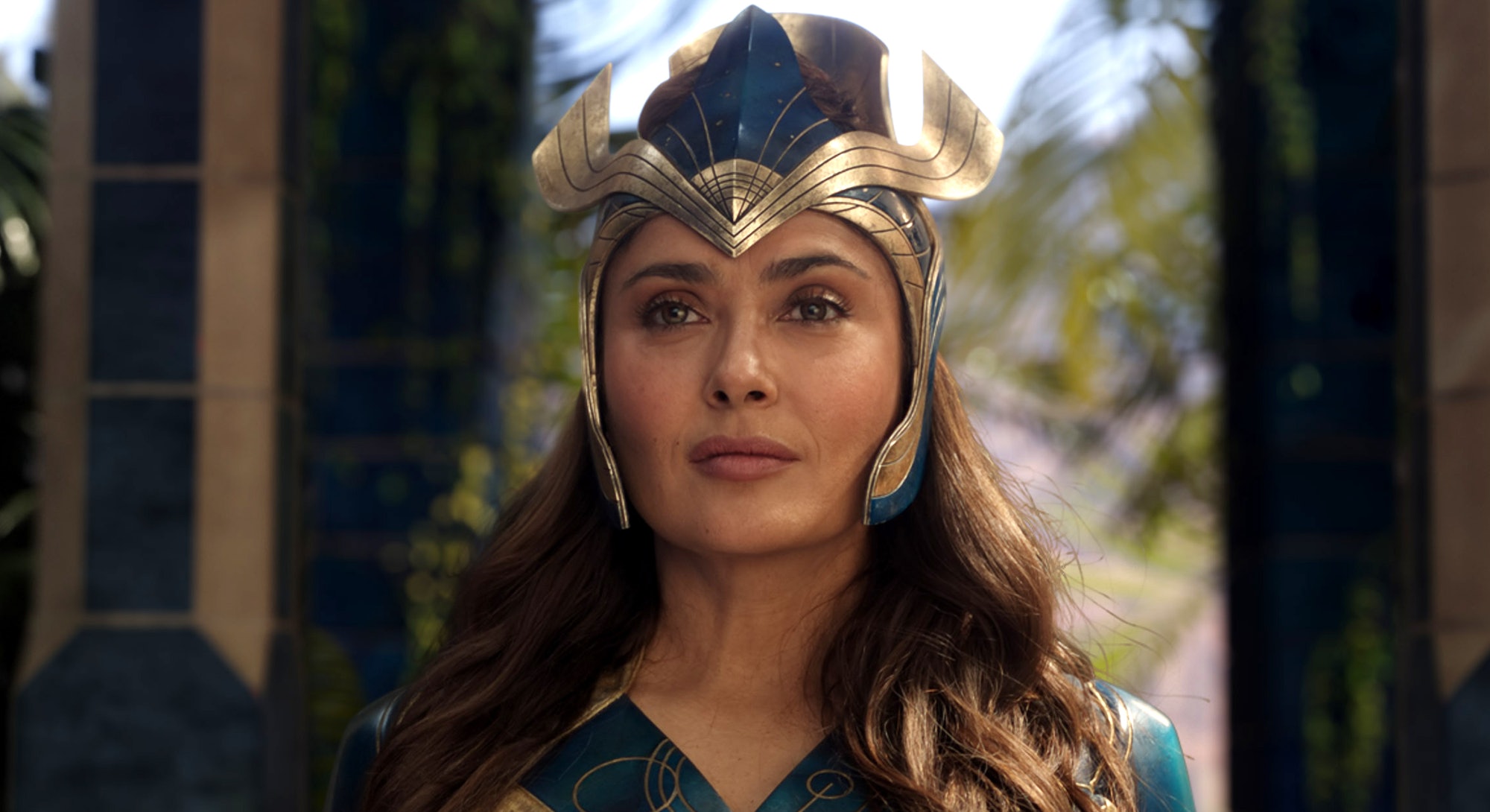 The entertainment industry continues to pat itself in the back as there are more high-profile women working. Whether they're directors, producers, or leading ladies, it seems like they make headlines every time a film does well. The news can lead us to believe that progress is being made, especially after some big names hit important milestones, like bigger budgets, higher returns, and even Academy Awards. But the latest Celluloid Ceiling report covers women in film 2021, which includes directors, writers, and more. In an analysis of the year's biggest films, reports show a disappointing amount of women involved in them. Let's take a look at the findings.
Women in Film 2021 Report from the Celluloid Ceiling Is Disappointing
A lot has changed when it comes to filmmaking. The COVID-19 pandemic has shifted the way we see theatrical releases and has made films more accessible in general, thanks to widespread streaming services. The need for entertainment looks different, but it seems like this has not translated into how entertainment is made.
The Center for the Study of Women in Television & Film releases a yearly report that analyses the roles of women in the filmmaking industry, known as the Celluloid Ceiling Report. The Women in Film 2021 study looks at the 100 highest-grossing films at the U.S. box office, along with the 250 highest-grossing films, of 2021, and every year for the last 24 years.
At a glance, statistics for women in film in 2021 don't look too tragic. Looking at all of the directors, writers, producers, executive producers, editors, and cinematographers from the top 250 highest-grossing films for the year shows that 25% of them are women. This shows an upward trend, compared to just 19% in 2015.
Black Widow. Image via Marvel Studios.
What About Women Directors In 2021?
Women working as directors has been another hot topic in 2021. Headlines buzzed earlier in the year when Chloé Zhao won the Academy Award for Best Director for Nomadland, becoming the second woman to win in the history of the awards ceremony (Kathryn Bigelow became the first woman to win in 2008 for The Hurt Locker.) Later in 2021, Nia DaCosta became the first Black woman to debut a film that landed the #1 spot at the weekend domestic box office with Candyman.
Despite the wins, the women in film for 2021 study found that 17% of the top 250 highest-grossing films were directed by women. It was 12% for the top 100 films. This is down from 18% and 16% from 2020.
Some of the winning women at the box office are Cate Shortland (Black Widow), Chloé Zhao (Eternals), Lana Wachowski (The Matrix Resurrections), and Emerald Fennell (Promising Young Woman.) But as the number of women directors declines in 2021, a handful of successes isn't exactly a win for women.
Candyman. Image via Universal Pictures
What About Women In Other Filmmaking Roles?
It's not all about the directors. There are dozens of key roles on a film crew, including the cinematographer, composers, editors, and more. Here are some of the other key figures from the 2021 Celluloid Ceiling Report, looking at the top 250 highest-grossing films:
6% had a woman cinematographer

8% had a woman composer

27% had a woman editor

28% had a woman writer

72% of films employed at least 10 men in these key roles, whereas only 8% employed at least 10 women
The highest number for women in film based on the 2021 Celluloid Ceiling report is in the producer category, with 32%.
The Power of the Dog. Image via Netflix.
Not All The Numbers Are Declining In The 2021 Celluloid Ceiling Report
It's easy to look at the declining numbers and think that it's all bad, but fortunately, that's not the case. The categories of executive producers and producers both increased from 2020. Additionally, women in other key behind-the-scenes roles have increased by 8% between 1998 and 2021. There are more women working each job than there were in 1998. It's slow progress, but it's positive.
There are other wins beyond the box office, too. For instance, Jane Campion returned to the director's chair for 2021's The Power of the Dog. The film debuted on Netflix and only had a limited theatrical release, which excludes it from the highest-grossing film list. However, it does have plenty of Awards Buzz, meaning that we might see back-to-back years at the 2021 and 2022 Oscars with women directors nominated. Other women-directed films, like The Lost Daughter, are also gathering buzz.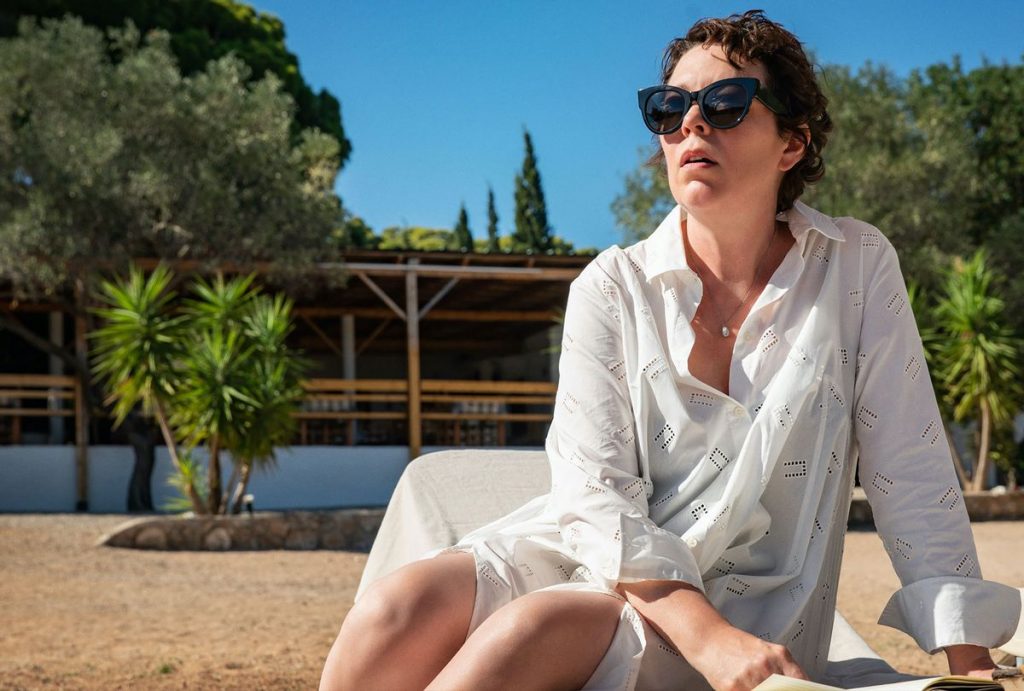 The Lost Daughter. Image via Netflix.
Why Do We Care About The Number Of Women In Film?
If a film is good, then do we really bother to spend time thinking about who is behind the camera? This question often comes up in discourse surrounding the importance of women in film. Ultimately, it boils down to the perspectives that we are seeing on screen. Stories about women are, simply put, handled better when they are created by folks who have a better understanding of what it could feel like to be a woman going through that story. This allows for more vulnerability and honesty within the representation.
It also goes beyond having better films for women. A feminine perspective can help end harmful stereotypes on screen, which is beneficial to all viewers. Well-written characters give audiences someone to look up to or to learn from, whereas poor representation can lead to a misunderstanding about the population seen on the screen.
Higher numbers of women behind cameras also increase the ability to break glass ceilings and put an end to wage gaps in certain industries. Pay inequality for men and women in front of the camera is one of the most drastic around, and more women around can mean that the number decreases. We want to see women in high-earning roles, and this industry can be a good place to find them.
You Can Watch The Matrix Resurrections, A Film Directed By A Woman, In Theaters Now.
Readers, we want to hear your opinions on the Celluloid Ceiling study that shows the number of women in film, including directors, in 2021. How do these numbers impact you? Let us know. And while you're at it, let us know your favorite film with women working behind the scenes!
Image via Marvel Studios (Eternals.)
Meghan Hale is the kind of movie lover that has a "must watch" that is a mile long... and growing. When she isn't talking about the latest film and television news she is writing one of her many in-process novels, screaming film trivia at anybody who will listen, and working as a mental health care professional. Follow her on Twitter @meghanrhale for some fun theories and live reactions to all things entertainment.
Leave a comment