What Seeing A Movie At The Drive-In Is Like During The Coronavirus Pandemic
I know that I'm not alone when I say that I really miss going to the movie theater. It's unclear if movie theaters are going to open up soon, though they hope to. However, I knew that I needed to get my fix sooner than that. And the safest way to do it? At the drive-in, of course! My local drive-in finally opened for the first time since the beginning of the coronavirus pandemic, and attending their opening night was no question. If you're thinking about going to the drive-in but are curious about the experience during these wild times, then look no further!
Now, before we get started, I will say that I am in a location with zero cases at the time of writing this. So, my community's perception of the pandemic is a little different than places with rising case numbers. Fortunately, in order to ensure that our local cases don't go back up, all recommended safety measures are still being followed.
Seeing A Movie At The Drive-In During The Coronavirus Pandemic
Many drive-in theaters opened up at their regular summer start date. To ensure that they could operate safely, my local drive-in waited a bit longer. Their opening weekend promised a soft open, showing one film per evening instead of their usual two. Their chosen feature film? Jumanji: The Next Level! I had already seen the film when it first released but was definitely willing to see it again.
The starting time for the film was 9:40 p.m., with the gates opening an hour in advance. Our biggest worry would be the wait for entry. We knew that everyone was as eager as we were to get in. It is crucial to arrive before the gates opened so that you have a shot at getting a good seat. At our theater, gate attendants were more specific than usual in telling you where to go. While we didn't get the perfect spot, it was good enough! My biggest recommendation for going to the drive-in during the coronavirus pandemic? Get there early.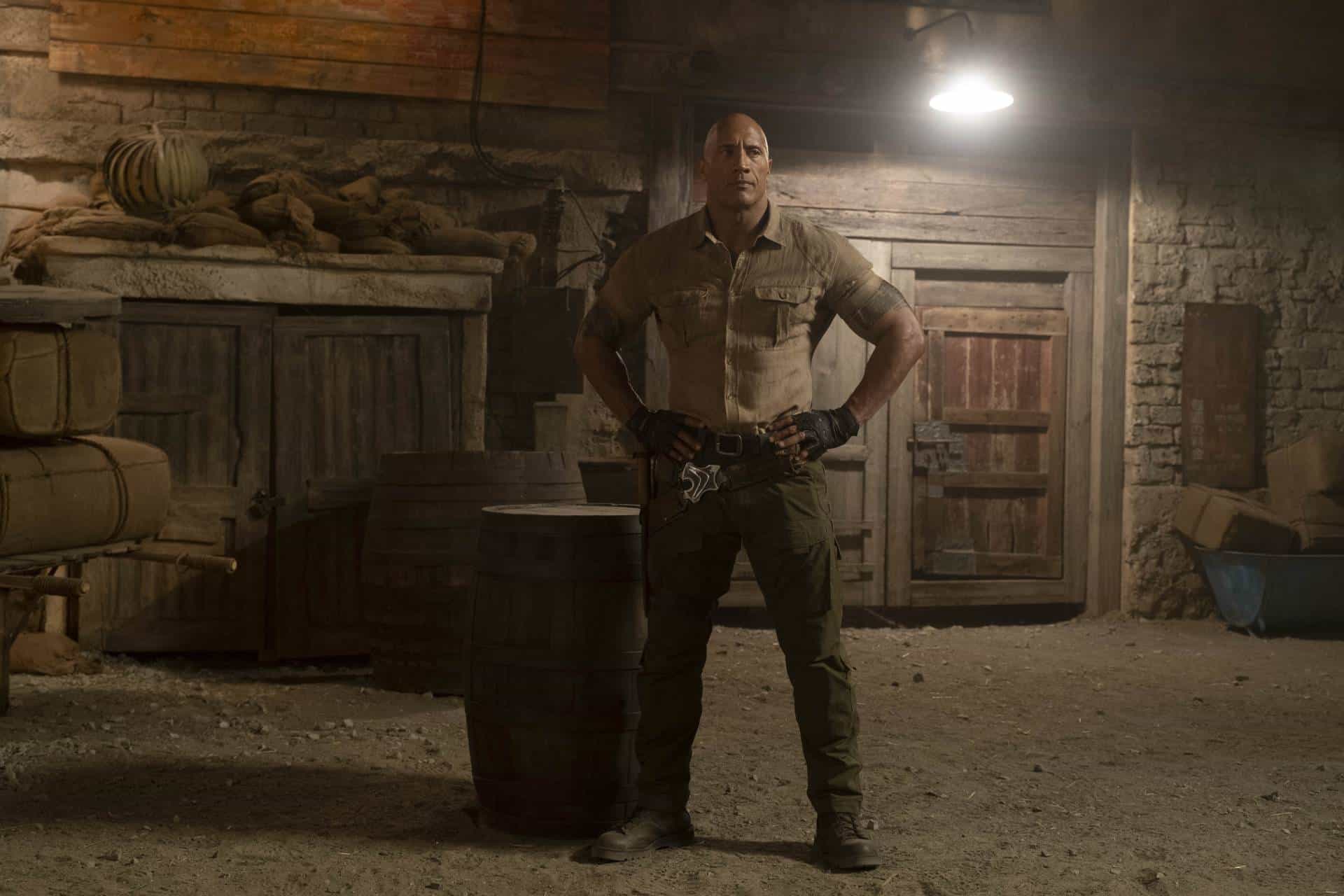 Image via Sony Pictures
The Safety Measures In Place
We've talked a lot about the safety measures that movie theaters will enact once they reopen. The drive-in took a similar approach. Anyone showing symptoms or who traveled recently are asked not to attend. Folks displaying obvious symptoms will be turned away at the gates. The theater asked patrons to wear masks and bring hand sanitizer with them. Though, wearing a mask outside the car wasn't required. All washrooms and the canteen had appropriate signage to allow the line to maintain social distancing rules. The children's play area in front of the screen was closed, which was one of the biggest changes from the usual drive-in experience.
It's pretty common to bring in snacks when you go to your local drive-in. It saves money, prevents you from waiting in line, and gives you more freedom to choose what you want to eat. Our drive-in asks guests not to bring in outside snacks. This is so that they can continue to support the cost of running the drive-in through the money made at the canteen. While it was tempting to bring in chips from the gas station, we stuck to the rules. There are some drive-in theaters that are delivering food to your car, though. Worried about busy canteen lines? You get lucky and find your local drive-in offers this service!
Missing Movie Theaters? Go To The Drive-In!
With the recent delays of both Mulan and Tenet, movie theater reopenings around the globe are feeling farther and farther away. You may not be seeing any new releases, but going to the drive-in promises a much safer, nostalgic, and fun evening. While nothing may seem 100% safe, being able to stay in the comfort of your own car is pretty close.
Readers, have you gone to see a movie at the drive-in since the coronavirus pandemic began? Let me know what movie you saw and what your experience was like!
Featured image via Unsplash.
Meghan Hale is the kind of movie lover that has a "must watch" that is a mile long... and growing. When she isn't talking about the latest film and television news she is writing one of her many in-process novels, screaming film trivia at anybody who will listen, and working as a mental health care professional. Follow her on Twitter @meghanrhale for some fun theories and live reactions to all things entertainment.
Leave a comment