We Can Be Heroes Trailer Gives Us Kid-Friendly And Powerful Fun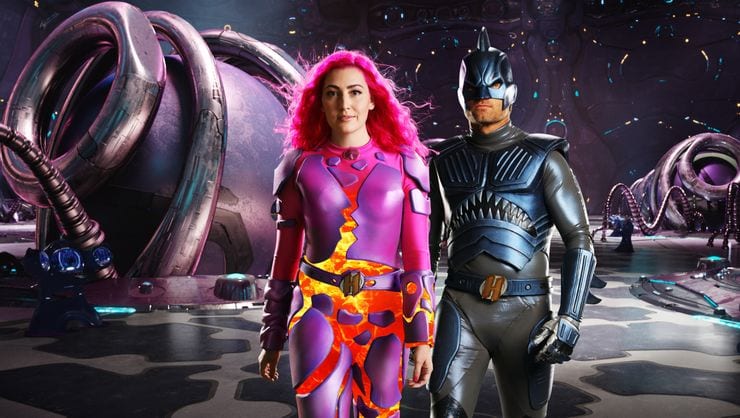 Is anybody else tired of movies taking themselves too seriously? We have seen a dramatic rise in the "Oscar Bait" movies in the past few years, watching films with stellar casts tell dramatic stories, leading to an intense Oscar campaign, only to leave viewers wondering if everybody else disliked it as much as we did (but nobody ever admits it.) So, to be honest, we're more than ready for a movie that is created for the sole purpose of fun. Based on the new trailer for We Can Be Heroes, we think that movie is here.
Take your first look at We Can Be Heroes  below.
We Can Be Heroes Trailer Is Nothing But Joy and Nostalgia
The Adventures of Sharkboy and Lavagirl is Robert Rodriguez's 2005 fantasy hero film. The story follows Max and his two imagined heroes, Sharkboy and Lavagirl, as they learn to face their fears and seek some fun along the way. We Can Be Heroes will revisit them years later, with a focus on their daughter and her superhero friends. These kids must team up to fight for their parents, who have been taken by alien invaders.
The upcoming film has a pretty impressive cast for such a whacky premise. Priyanka Chopra, Christian Slater, and Pedro Pascal will join Taylor Dooley (Lavagirl) and J.J. Dashnaw (Sharkboy). Robert Rodriguez has returned to direct, produce and write the film.
You can watch We Can Be Heroes on Netflix, starting on January 1st, 2021! What better way to celebrate the end of this crazy year than with a cheesy superhero movie that is fun for the whole family?
Readers, have you watched the new trailer for We Can Be Heroes? Let us know your thoughts, and if you'll be revisiting this fun story when it releases. We know we will be!
Featured image via Netflix.
Meghan Hale is the kind of movie lover that has a "must watch" that is a mile long... and growing. When she isn't talking about the latest film and television news she is writing one of her many in-process novels, screaming film trivia at anybody who will listen, and working as a mental health care professional. Follow her on Twitter @meghanrhale for some fun theories and live reactions to all things entertainment.
Leave a comment