We Can Be Heroes Review – Nothing But Fun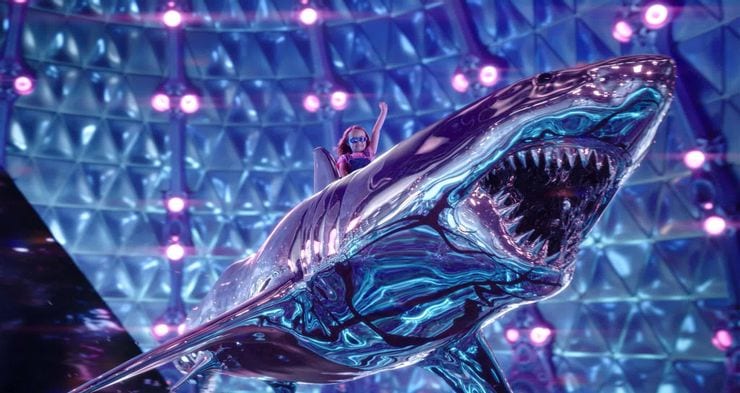 Do you ever get tired of movies taking themselves too seriously? Sometimes we watch films and can tell that they're Oscar bait, or that the director is trying too hard to convey a message that feels too forced. It's rare that we find a film that leans into its silly moments while still delivering something worth watching. In this review of We Can Be Heroes, we'll take a look at why Robert Rodriguez's newest movie is worth streaming (for some people.)
We Can Be Heroes Review – Campy, Fun, Silly, and Enough
Once upon a time, Robert Rodriguez wrote a fantasy adventure kid's film that was so whacky that it sometimes feels like a fever dream. The Adventures of Sharkboy and Lavagirl in 3-D features everything that the title tells you: a shark boy and a lava girl who fight bad guys using their unique set of skills. We Can Be Heroes takes place a few decades after. Because, as it turns out, Sharkboy and Lavagirl aren't the only kids out there with powers.
We Can Be Heroes focuses on the next generation of heroes. This includes the daughter of Sharkboy and Lavagirl, along with some other powerful kids.  Like with the original movie, each of them has a power that's even more unique than the last. From sonar screams to "shark strength," these kids get to use their childlike personalities to form how they fight against threats.
Fortunately, one does not have to have seen The Adventures of Sharkboy and Lavagirl to appreciate what this film has to offer. The film acts as a stand-alone sequel, and rarely features our powerful duo. Their daughter's moments are charming enough without any backstory.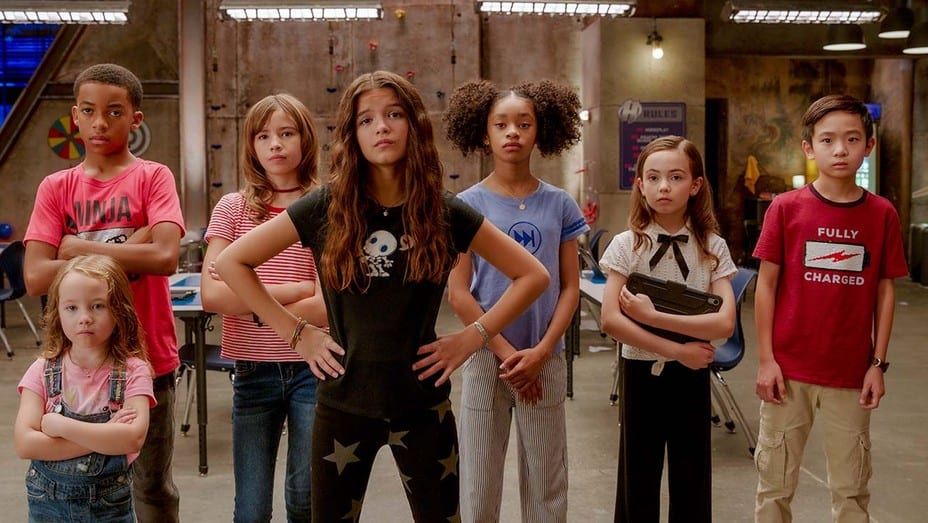 Image via Netflix.
A Simple Plot With Fun and Predictable Conflict
Missy Moreno (played by YaYa Gosselin) is the daughter of Marcus Moreno (Pedro Pascal), a superhero who leads the Heroics. Despite being apart of a heroic family, Missy doesn't have any obvious powers. So, when she's thrown into a group of fellow kids-of-heroes, she fears that she won't belong. Though, all of the kids are thrown for a loop when their parents are kidnapped by alien invaders as they watch along on television.
Imagine a classroom full of kids who watch as their parents are taken. Sounds pretty traumatic, huh? Well, in We Can Be Heroes, these kids barely grieve for a second before they start to wonder how they can put their powers to good use and save their parents (and maybe the world, too!)
This group of children must work together to find their strengths and learn the true meaning of teamwork. It uses tried-and-true formulas for capturing the attention of children, and it works. We also have to give a shoutout to the representation in this film, as it reminds us that anybody can be a hero, no matter what your background or perceived physical abilities may be.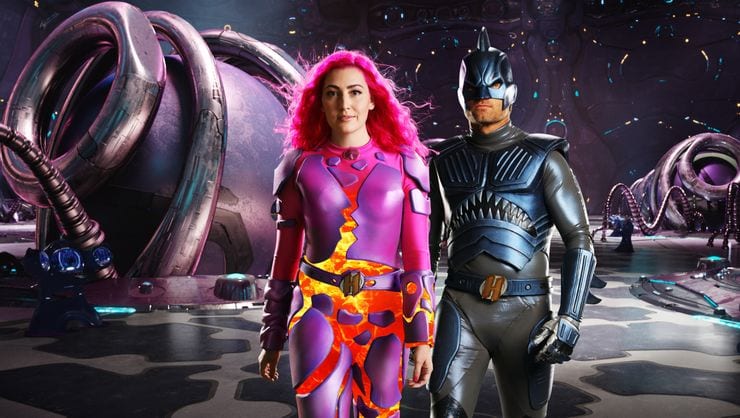 Image via Netflix.
Surprisingly Charming and Filled With Imagination
One of our last film reviews was for Soul, the surprisingly adult movie targeted towards children. Pixar has managed to nail making films that appeal to people of all ages. But what about movies just for kids? Don't they deserve something, too? Robert Rodriguez wants nothing more than to deliver on that wish.
The director, whose film credits are all over the place and include titles like Spy Kids and From Dusk till Dawn, wanted this film to "feel like it came from the mind of a child." And it does. The jokes genuinely sound like something that you'd hear a child say today. The references are timely for youngsters and don't' feel edited with the pen of an adult. And while the animation lacks in the technical department, its errors aren't something that a child's eye is trained for like ours are.
We Can Be Heroes is available for streaming on Netflix. It's certainly not a high stakes superhero movie like Avengers: Endgame, but it doesn't want to be. It's a great distraction film to throw on if you're a fan of films like Spy Kids or Sharkboy and Lavagirl. And if you have kids who want to be reminded of their unique strengths, then you'll definitely want to pop this one on the television.
Do you agree with our review of We Can Be Heroes? Let us know your thoughts in the comments!
Featured image via Netflix.
Meghan Hale is the kind of movie lover that has a "must watch" that is a mile long... and growing. When she isn't talking about the latest film and television news she is writing one of her many in-process novels, screaming film trivia at anybody who will listen, and working as a mental health care professional. Follow her on Twitter @meghanrhale for some fun theories and live reactions to all things entertainment.
Leave a comment