WATCH: Scott Pilgrim Vs The World Cast Reunites For Quarantine Table Read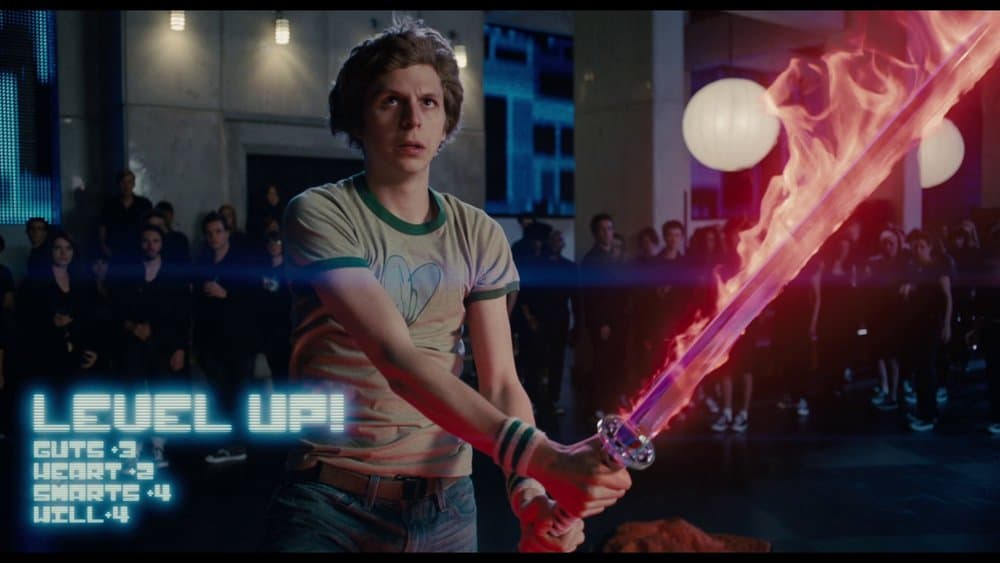 If every cloud has a silver lining, than the silver lining for the COVID-19 shutdown and quarantine is that creative people have time on their hands. Since we live in an age of technological miracles, it's nothing for folks to be able to film and broadcast themselves to the world, often with others doing the same. Thus, Entertainment Weekly was able to organize a table read of Scott Pilgrim vs the World featuring the original cast. Broadcasting from their individual homes, they go through the entire script, cutting to storyboards from the film during action or animated sequences. While it is the tenth anniversary of this movie, the Scott Pilgrim vs the World cast table read also supports charity.
The event sponsors Water for the People, a non-profit dedicated to providing communities with clean, accessible water. This, naturally, helps better prevent the spread of diseases like COVID-19. Yet, even before the pandemic, access to clean water literally means the difference between life and death. At the time of this writing, the event raised more than $27,000 for the group.
Scott Pilgrim vs the World is an iconic film that holds up well, as we noted in our Retro Review from April. The comic series that inspired the film is also a timeless classic, which gives fans two wonderful adaptations to enjoy. Yet, as we reported last month, an animated Scott Pilgrim project might be in the works. (In fact, this table read might even be a trial balloon for director Edgar Wright to show off the kind of audience a Scott Pilgrim project with the original cast can draw.)
You can watch the Scott Pilgrim vs the World table read with the original cast, below. Also, you can learn more about Water for People by clicking this link.
What did you think of the table read and do you want to see more Scott Pilgrim with this cast? Let us know your thoughts in the comments below.
Featured image via Universal
Joshua M. Patton is a father, veteran, and writer living in Pittsburgh, PA. The first books he read on his own were comics, and he's loved the medium ever since. He is the greatest star-pilot in the galaxy, a cunning warrior, and a good friend. His book of superhero short stories, Tales of Adventure & Fantasy: Book One is available as an ebook or paperback from Amazon.
Leave a comment