Wakanda Forever Film Debuts With Over $80 Million At Box Office
Great news, Marvel fans – the latest Black Panther movie, titled Black Panther: Wakanda Forever, had great opening figures. According to reports, Friday's total sales, which include previews from Thursday, were a staggering $84 million! Naturally, this huge figure will contribute to another entry in the series. As you might have guessed, the Wakanda Forever film had the week's biggest sales. It also marked the second-biggest debut box office figures of the year, with Marvel's other film, Doctor Strange 2, beating it. That film got $90 million at its opening weekend.
If that weren't huge enough, these figures would mark the tenth-largest box office sales in history! Currently, reports suggest that the film could make around $175 million from Friday to Sunday. Others claim it'll make $185 million in the same period. Either way, these figures are a little behind the original movie's $202 million weekend sales. Even so, debuting over $84 million, with $28 million from Thursday, is pretty insane!
When the first film finished showing at the cinemas, it had made a staggering $700 million in the US and Canada alone. Across the world, it reportedly made $1.3 billion. This is a huge figure considering the budget was only $200 million! However, Spider-Man: No Way Home from 2021 beat the Wakanda Forever film's figures. That film made $260 million against Wakanda Forever's rumoured $185 million. Regardless, these figures are similar to other comic book movies. For example, Thor: Love and Thunder made $144 million, whereas DC's The Batman made $134 million. Clearly, it's a big year for comic fans, especially Marvel!
Wakanda Forever Film Box Office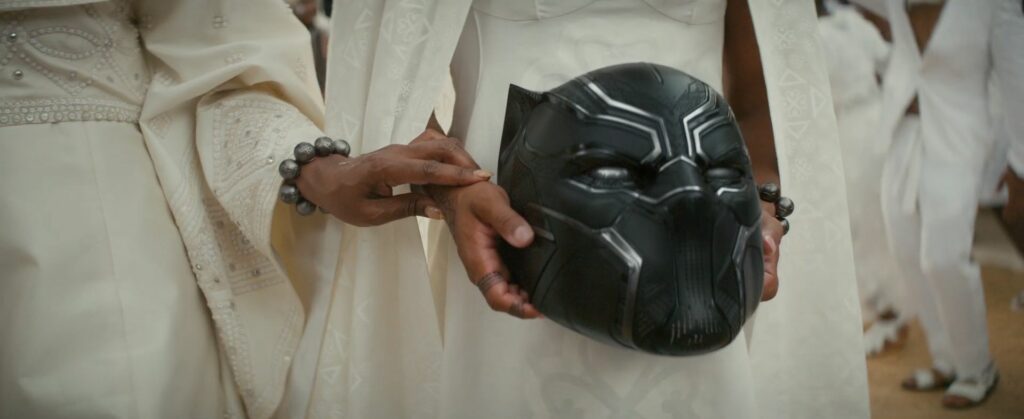 Image: Marvel Studios/Disney
In addition, it's not just the Wakanda Forever film sales that look positive. According to CinemaScore, audiences from the first day gave the film an A. This is similar to the original film, in which they gave an A-.
The film, which Marvel Studios has worked on since the original, underwent several drastic changes. Namely, the biggest of these was after the lead actor, Chadwick Boseman, died in 2020 after battling cancer. As a result, the Wakanda Forever film changed to focus more on the women of Wakanda. Additionally, plot lines were changed to pay respects to Boseman and his character, T'Challa.
However, it's not all success on the film front. This film may have done brilliantly, but DC's Black Adam, in which Dwayne Johnson stars, didn't fare well. The film's budget was roughly $195 million, yet it has only grossed $152 million in the US after almost a month. This is true, even though it was at the top of the box office for three weekends. Eventually, the Wakanda Forever film pushed it down to #2 this week. As such, it's unlikely Black Adam will see the same success as the Marvel movie.
November 2022 Box Office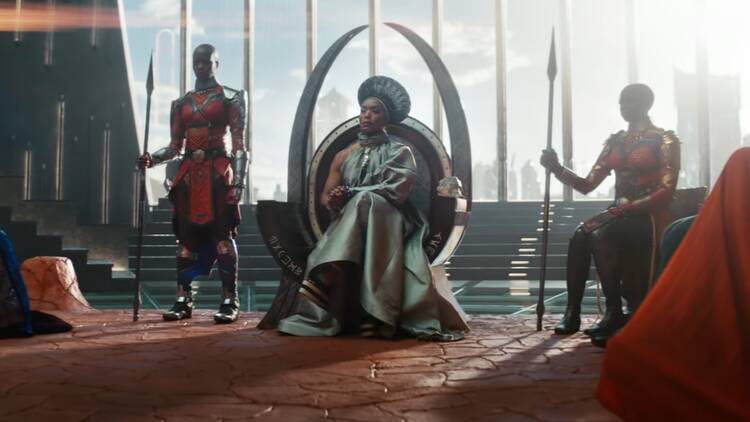 Image: Marvel Studios/Disney
In comparison, the rom-com Ticket to Paradise has made $150 million internationally. Unsurprisingly, this is likely due to its cast members, George Clooney and Julia Roberts. On Friday alone, it made $2.1 million and is likely to make $6.3 million across its weekend. This is pretty good going since rom-coms usually don't do that all that great!
On the opposite side of the Wakanda, Forever film is Lyle Lyle Crocodile. Reportedly, the movie will make $3 million at its sixth weekend, whereas Smile will make $2.2 million at its seventh weekend. In addition, The Fabelmans, which only appeared in four cinemas, has made $60,000 alone.
Clearly, it's a big weekend for the cinema, not just the Wakanda Forever film. It's likely it'll be the top spot until Avatar: The Way of the Water comes out in December.
Hi! I'm Arvyn, and I'm an English teacher from the UK. I've been teaching English online for over 4 years to students from all across the world and all ages. Outside of work, I'm a huge fan of reading, video games, and playing with my adorable kitties. See ya!
Leave a comment