Wakanda Forever Deleted Scene From Official Art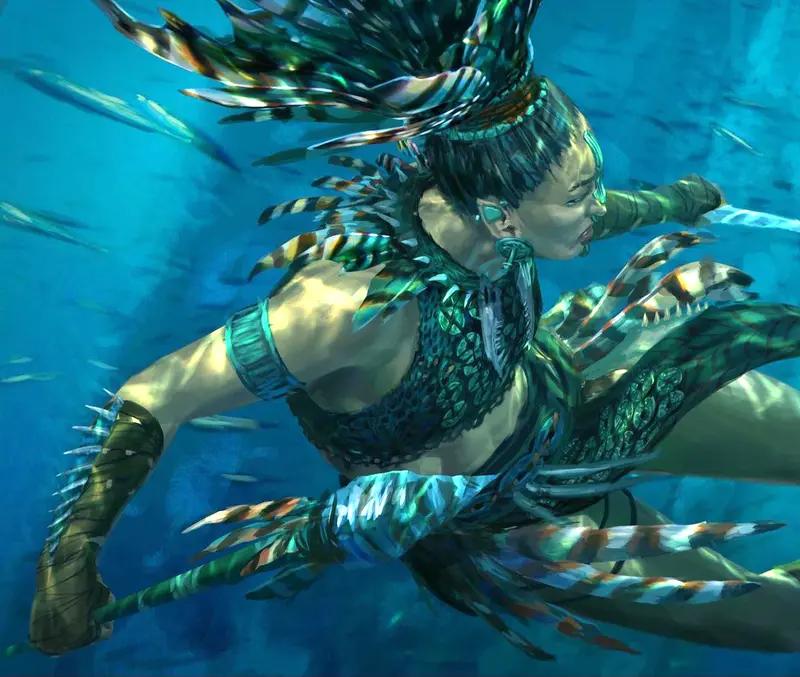 As you might expect from any Marvel movie, Black Panther: Wakanda Forever was filled with action. It had nail-biting scenes, tense moments, and huge battles. It also had a huge finale that featured a major battle between the characters. However, Marvel recently revealed some official art for the movie. In this art, we can see a Wakanda Forever deleted scene which suggests a very different final battle. Of course, spoilers are ahead for this movie!
At the end of Wakanda Forever, we saw the citizens of Wakanda battle against the Talokans in the middle of the ocean. In order to defeat the Talokans, Riri and Shuri had to work together. Thankfully, Riri, known as Ironheat, had a special trick up her sleeve – a new and improved suit. With this suit's special abilities, Riri and Shuri defeated Namor in a tense fight scene. During this scene, we saw Riri and Namora battle it out underwater. However, in the final movie, this moment was pretty brief. But, the official movie art suggests that the sequence was far longer and would've taken place in a slightly different location.
Phil Saunders, the concept designer for Marvel Studios, shared an image of this moment. As such, this suggests that a Wakanda Forever deleted scene was different from the movie. Instead of taking place in the ocean, the fight scene would have occurred next to an oil rig. Additionally, the fight between Riri and Namora was a lot longer than in the final movie. Also, Saunders stated that "the original setting in the script" was, in fact, the oil rig. Check it out below!
What are the Black Panther: Wakanda Forever Deleted Scenes?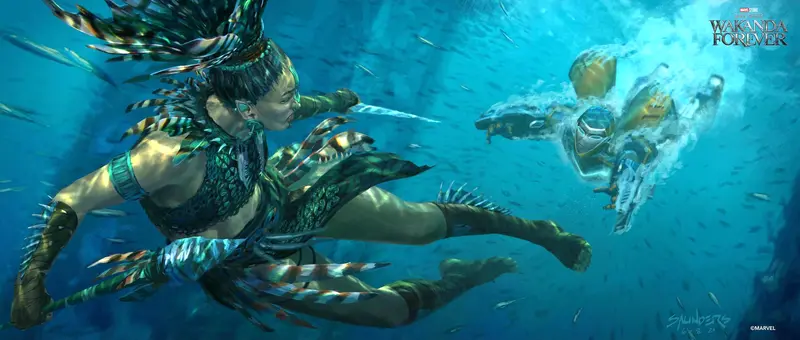 Image: Marvel
Here's what Saunders said about the Wakanda Forever deleted scene:
"Another keyframe for Black Panther: Wakanda Forever, this time Riri Williams diving in to attack Namora. The original setting in the script was an oil rig, hence the pillars in the background. You can see how the helmet was intended to be shown, with the faceplate clear and Riri's face visible. I really loved painting Josh Nizzi's incredible design for Namora, so richly textured and dynamic!"
Naturally, this is quite different from the final movie, not only in terms of the location. The faceplates weren't clear in Marvel's officially-released version of Wakanda Forever. Also, it wasn't easy to see Riri's face. It seems that Marvel made several changes when they released the movie.
Also, Saunders revealed some other Wakanda Forever deleted scenes with his artwork. He highlighted aspects of Ironheart's original suit, including repulsors. Naturally, this corresponds to another moment in the film, where Namora stops Riri's combat upgrade. As a result, she had to remove the armor's add-ons while fighting underwater.
Image: Marvel
"You can actually see this design in the suit-building montage, as the schematic that Riri is working on in Wakanda. Unfortunately, we never got to see it in all its glory. There was originally a scene where Namora disables the combat upgrades and Riri has to eject the armor add-ons underwater, leaving her to escape in just the base suit with repulsors, but sadly it got cut."
However, Saunders didn't just focus on this Wakanda Forever deleted scene with his concept art. Additionally, he also gave us a close-up glimpse of Namora. We got a good look at his suit and the design process for this character. Also, he shared the concept art of the Royal Sea Leopard.
Black Panther 2 Ending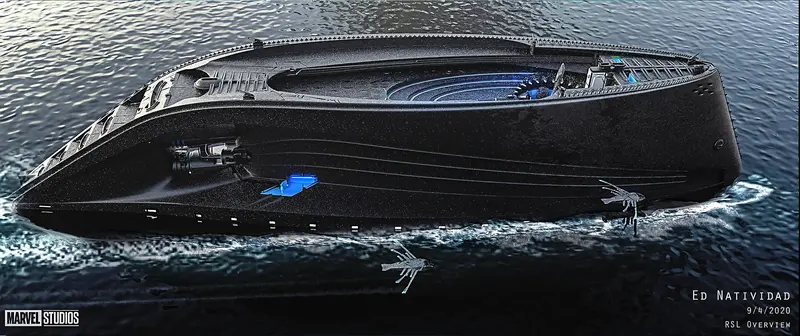 Image: Marvel
In the final movie, most of the fight occurred in the air, which helped Riri in several ways. Namely, it took away the Talokans' advantage as they were from the water. Fighting in the air put things on a more level playing field, allowing the Wakandans to win the fight.
Even so, it'd be nice to see some of these Wakanda Forever deleted scenes in the future. Currently, it's unclear if they ever filmed these additional fight scenes. However, if they did, we hope they'll appear in the movie's physical version or maybe on Disney+. There's no word on when the movie will arrive on DVD, though rumors state it'll be around February 7th, 2023. It's likely to appear on Disney+ at some time in January.
You can watch the movie in cinemas now.
Hi! I'm Arvyn, and I'm an English teacher from the UK. I've been teaching English online for over 4 years to students from all across the world and all ages. Outside of work, I'm a huge fan of reading, video games, and playing with my adorable kitties. See ya!
Leave a comment