Taika Waititi is Going to Direct a Star Wars Movie! The 4th is Truly With Us!
It's happening. Academy Award winner Taika Waititi, the irreverent director who reinvigorated the Thor franchise, has his next movie lined up. Waititi will co-write and direct a Star Wars movie. The news came from the official Star Wars Twitter account this morning. And though we know very little about the movie, there's still a lot to get excited for.
Taika Waititi Gets an Interesting Co-Writer for His Star Wars Movie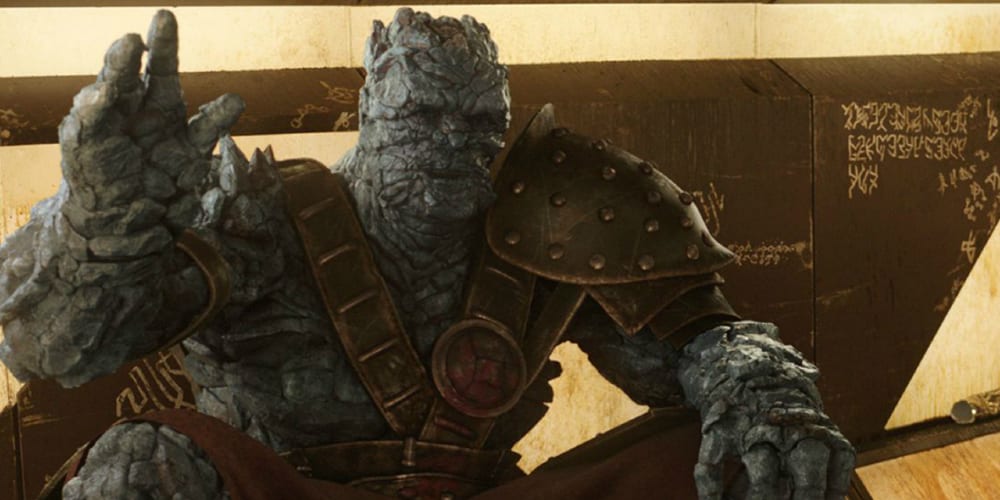 Will Waititi develop another fan-favorite character in his Star Wars movie? (Image: Thor: Ragnarok, Marvel Studios)
The Twitter announcement was a bit sparse, just that Waititi will direct and co-write the feature. The other writer, an Academy Award nominee, is Krysty Wilson-Cairns. This team is both unusual and perfect. Wilson-Cairns wrote 1917, now one of the best war movies ever made. Waititi wrote and directed JoJo Rabbit, the comedy about Hitler as an imaginary friend, earning him an Oscar. Waititi and Wilson-Cairns writing a Star Wars movie together open a lot of possibilities. But one thing we can count on? It's going to be awesome. Here's the official announcement from StarWars.com:
Academy Award winner Taika Waititi, who recently won Best Adapted Screenplay for Jojo Rabbit and directed the widely-acclaimed first season finale episode of The Mandalorian on Disney+, will direct and co-write a new Star Wars feature film for theatrical release.

Joining Waititi on the screenplay will be Academy Award® nominee Krysty Wilson-Cairns (1917, Last Night in Soho), who received a BAFTA Award for Outstanding British Film of the Year on the three-time Oscar-winning film, 1917.
There Was One other Announcement from Star Wars: A New Disney+ Show
We're might get a really trippy Star Wars show. (Image: Russian Doll, Netflix)
After the success of The Mandalorian, and the boom of viewers for Clone Wars and Rebels, of course Disney want to expand more. We're already getting an Obi-Wan Kenobi show, which still seems surreal. And then there's the Cassian Andor show. Well, we're getting one more. The Emmy-nominated writer of Russian Doll, Leslye Headland, will write, produce, and act as show-runner for another show. What will it be about? Well, like the Waititi Star Wars movie, we have absolutely no idea.
We just know it'll be awesome.
(Featured Image: Left: Taika Waititi via WikiCommons. Right: Emperor Palpatine in Star Wars Episode III: Revenge of the Sith, LucasFilm)
Roman Colombo finished his MFA in 2010 and now teaches writing and graphic novel literature at various Philadelphia colleges. His first novel, Trading Saints for Sinners, was published in 2014. He's currently working on his next novel and hoping to find an agent soon.
Leave a comment