Vin Diesel Will Be In A Rock Em Sock Em Robots Movie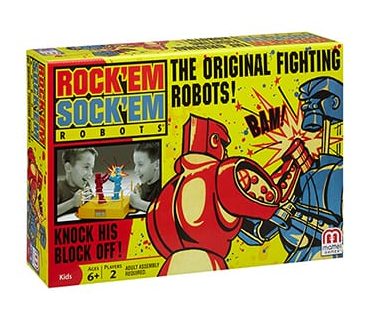 Robots punching each other is practically a genre of its own, but there are two points of concentration where robots really thrive: movies and toys. Going as far back as 1927's Metropolis, robots have had a starring role in film, and they deserve it. Now, just shy of 100 years later, robots are about to have a new role and a new co-star. Recently, it came to light that the star of such films as F8: The Fate of the Furious and The Pacifier Vin Diesel will be in the upcoming Rock Em Sock Em Robots movie.
Image via Sony Pictures
What Is It About Fighting Robots That Is So Cool?
From the Bicentennial man to Ultron to R2-D2, robots thrive in movies because they're just real enough that we understand their rules and just fake enough that they're fun to watch, and boy are they fun to watch. Movies like Pacific Rim and Real Steal were basically just a loose plot that justified having a movie about robots punching things. 
And if we look at toys, we see a parallel history marked by just as much joy and punches. The history of robot toys is long and littered across the untidy bedroom floors of time, and that history is still alive and well! Most recently in robot toy news is the real-life Iron Man armor that may one day be on the market but for now is just a very expensive pipe dream. Modern toys aside, two of the most important names in robot  history are Blue Bomber and Red Rocker, the blue and red robots in the Rock 'em Sock 'em Robots game. 
Released in the 60s, the original Rock Em Sock Em Robots was just a ring, two robots with variable neck lengths, and 2 buttons per side that controlled the mighty fists of one robot. It sounds simple, and it is, but robot fistfights don't need to be complicated to be satisfying. It was also among the first times button mashing was a viable strategy for winning anything. 
What We Know About Vin Diesel in the Rock Em Sock Em Robots movie
Not a lot, other than it's a chance for Vin Diesel to finally be in the same movie as a robot again, and just in time for the children who saw The Iron Giant in theaters in 1999 to stop crying.
Beyond that, we know that the movie will follow a father and son who bond with an advanced war machine, which is great because usually it's just the child bonding with war machines, and we all know how that turns out.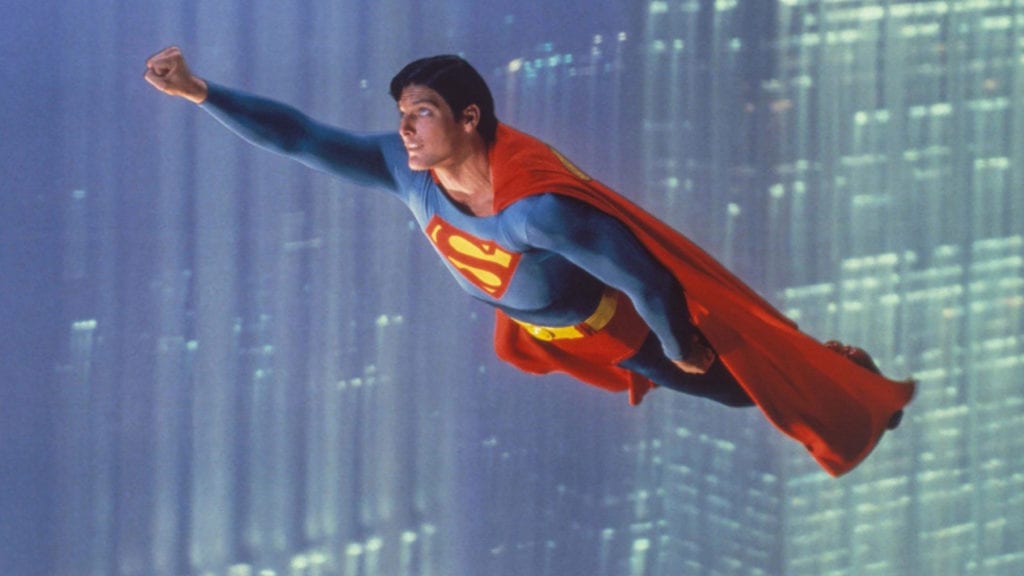 Image via Warner Bros. Pictures.
This movie marks the second joint project between Mattel Films and Universal Pictures after the Wishbone movie, but it's not going to be the last. If you're interested in this movie because you like when the robots do a punch, then this might not be the most exciting news, but if you're invested because you like movie adaptations of Mattel properties, then the next few years are for you. Reportedly American Girl, Barbie, Barney, Hot Wheels, Magic 8-Ball, Major Matt Mason, Masters of the Universe, Thomas & Friends, Uno and View-Master all have movies in the making. Will those movies be as exciting as the Rock Em Sock Em Robots movie is looking? Shake a DVD of the Magic 8-Ball movie and get your answer. 
Should We Be Excited?
Yes. If the Transformers movies are anything to go off of, a movie doesn't have to be good for it to be a good time. Ryan Engle, the screenwriter behind Rampage and The Commuter, has created some really entertaining movies, and that's all this has to be. Like the toy that inspired it, we can look forward to a good time, probably a bit of screaming, and someone's neck better get big. 
Featured image via Mattel Games
Jessica Kanzler is a freelance writer and editor who lives with her wife and cats. Jessica has bad taste in tv and an MA in Rhetoric, Writing, and Digital Media studies. Talk to her about Frasier on Twitter @Jessicaakanzler
Leave a comment