Upcoming DC Movies James Gunn Reveals Exciting New Projects
After much anticipation, we finally learned about the upcoming DC movies being created by James Gunn and Peter Safran. The filmmaking duo worked hard to make the bible of this comic book world in the world of movies and series with new and classic characters.
After a closed-door meeting between Warner Press, Safran and Gunn, they revealed this information. In this meeting, the executives explained that they already had the first production of this new version of DC. They highlighted the return of characters that had not been seen in films since 1997.
In the session, they also commented on which actors could stay in their current roles and those who would be out of the new DC universe. They commented that all these upcoming DC movies would be part of the plot they want to tell. James Gunn made it clear that there will be a cohesive universe on the one hand and an else world on the other.
Upcoming DC Movies James Gunn Reveals Exciting New Projects
Here are just a few of our plans. Up, up, and away! #DCStudios #DCU @DCComics pic.twitter.com/8XNDNLUEPq

— James Gunn (@JamesGunn) January 31, 2023
Peter Safran and James Gunn's meeting with the media yielded much information. In addition, James Gunn himself posted a video explaining the projects on his Twitter account. Thanks to this, we learned the first details of this pair of directors creating the new universe. These commented that they would have new film and series titles. These will be part of the first chapter of the story they called Gods and Monsters.
Among these upcoming DC movies, we will have Superman Legacy, a version of Superman that is not an origin story but he will still have a lot to learn in his role as a superhero. Also, a Batman and Robin movie, appearing this again since the 1997 production, Batman & Robin.
We will also see The Lanterns series, which has a detective touch. This will feature two of the corps' main characters, Hal Jordan and John Stewart. We will even have a Wonder Woman prequel among the upcoming DC movies. This production will show how this Amazon village was formed.
Image via DC Comics
Other upcoming DC movies that were mentioned are Swamp Thing and Booster Gold. In both productions, we will see the origin of these not-so-flashy DC characters. However, these are important considering that they appear in several of their comics, such as Batman and Constantine.
They emphasized wanting to create a sort of Multiverse in DC productions. They will likely use The Flash movie for that, considering that it is the one that brings this concept to the movie world.
Almost all of the actors could stay in DC except Henry Cavill, with his Superman character. Gal Gadot will likely return to her Wonder Woman character, and Ezra Miller will continue with Flash. However, there is still doubt if Jason Momoa will play Aquaman or the antihero Lobo.
Some DC Reboot Chapter 1 Movies
Image: DC Comics/Warner Bros.
Now we will tell you about the most important upcoming DC movies of this first chapter of the new DC history.
Superman Legacy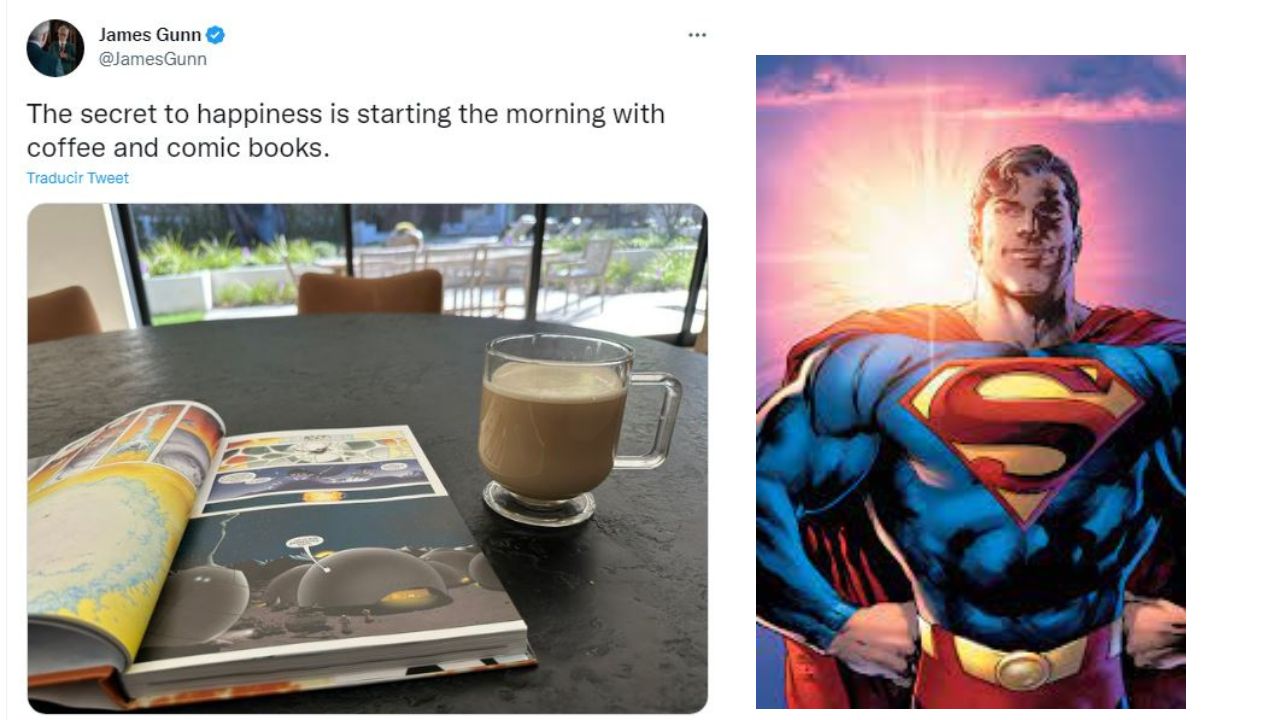 Image: James Gunn Twitter/DC Comics
The movie already has a planned release date of July 11, 2025. It will tell an intermediate story when Clark Kent is debating whether to be a normal and kind young human. Or, on the other hand, use his powers as a Kryptonian and save the world as Superman.
Safran commented, "It focuses on Superman balancing his Kryptonian heritage with his human upbringing". He is the embodiment of truth, justice and the American way. He is kindness in a world that thinks of kindness as old-fashioned".
This will be the first film of the new universe and by the comments of Gunn, Safran and Warner Bros. Discovery president David Zaslav, the most important of all.
The Brave and the Bold
THE BRAVE AND THE BOLD — The DCU will introduce its Batman and Robin in this unusual father-son story, inspired by Grant Morrison's comics: https://t.co/dOiN2uuwNp #DCStudios pic.twitter.com/GclUoYUCTB

— DC (@DCComics) January 31, 2023
This is a Batman and Robin movie, where the family of the vigilantes will be shown. However, the Robin version will be neither Jason Todd nor Dick Grayson. In this upcoming DC movie, we will see Damian Grayson, his biological son and Thalia, Ra's Al Ghul's daughter.
Gunn projects this one as a real success, indicating that we will see how Bruce not only has to deal with the villains of Gotham. He will also have to watch out for his son's homicidal behaviors.
This movie will be in a separate universe to The Batman sequel starring Robert Pattinson.
Supergirl: Woman of Tomorrow
SUPERGIRL: WOMAN OF TOMORROW — This science fiction adventure will be based on Tom King and Bilquis Evely's amazing, award-winning recent comics stories and present a Supergirl that viewers are not used to seeing: https://t.co/iDbpyL2kcr #DCStudios pic.twitter.com/zG403MLPRv

— DC (@DCComics) January 31, 2023
Gunn and Safran will not only show Superman, they will also provide us with his cousin Supergirl for once. There we will see a duality due to the upbringing of both, highlighting Clark's home full of love and Kara's dark past. Although not confirmed, we could see Brainiac's first appearance in this movie.
What do you think about James Gunn's announcement of the upcoming DC movies? We'll read you in the comments. 
Featured Image Via James Gunn Twitter/DC Comics 
I am a circus aerialist influenced by Dick Grayson and Spider-Man. Fortunate to write about the characters that inspired me. I also have a Bachelor's degree in Political Science and a Master's degree in International Trade.
Leave a comment