Top Gun: Maverick Movie Surpasses Avengers: Infinity War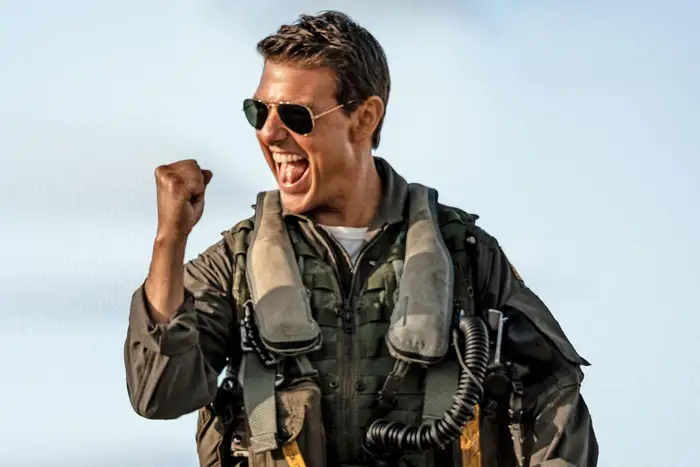 Top Gun: Maverick movie is still breaking records. Sorry, Avengers: Infinity War, but as its 13th weekend in theaters begins, the Tom Cruise-led Top Gun: Maverick has officially knocked it out of the sixth slot on the all-time box office chart. Maverick has earned $679 million domestically as of Friday, August 19, surpassing Infinity War's $678 million domestic total from the previous day. In a top five that includes other IP movies like Black Panther ($700 million), Avatar ($760 million), Spider-Man: No Way Home ($804 million), Avengers: Endgame ($859 million), and Star Wars: The Force Awakens ($936 million), Maverick, a sequel that was released more than three decades after the original, is now on the outside looking in.
The announcement of Top Gun: Maverick movie milestone came shortly after Paramount announced a "Fan Appreciation Weekend" event, during which the movie released in a few cinemas in different formats, including IMAX. A behind-the-scenes look at the movie was included in the supplementary material for these viewing, and some theaters distributed unique posters. Maverick has been a tremendous success for Tom Cruise, Paramount, and the company as a whole. The movie surpassed Titanic ($600 million) during its theatrical run to become the distributor's highest-grossing domestic film of all time. It's also the highest grossing movie of 2022.
Source: Forbes
The Tom Cruise-led movie attained great success in the box office
Top Gun: Maverick movie has maintained success at the top of the box office since its record-breaking debut this past Memorial Day weekend, never falling below sixth place on a given weekend. Even then, it competed against teams like Bullet Train opening and Nope in its third weekend, finishing in sixth place a few weeks prior during its 11th weekend open. Maverick also has the title of 2022's highest-grossing domestic movie, significantly surpassing Doctor Strange in the Multiverse of Madness ($411 million), which came in second.
Additionally, this achievement follows Collider's disclosure of Maverick's digital and home media release dates. On August 23, the movie will finally be available for digital purchase after more than three months in theaters. But if you prefer to collect actual media, you'll have to wait until November 1 to add the movie to your library. Along with Cruise, the movie Top Gun: Maverick also stars Miles Teller, Jennifer Connelly, Jon Hamm, Ed Harris, Glen Powell, Lewis Pullman, Monica Barbaro, Manny Jacinto, and Val Kilmer. Directed by Joesph Kosinski and written by Ehren Kruger, Eric Warren Singer, and Christopher McQuarrie.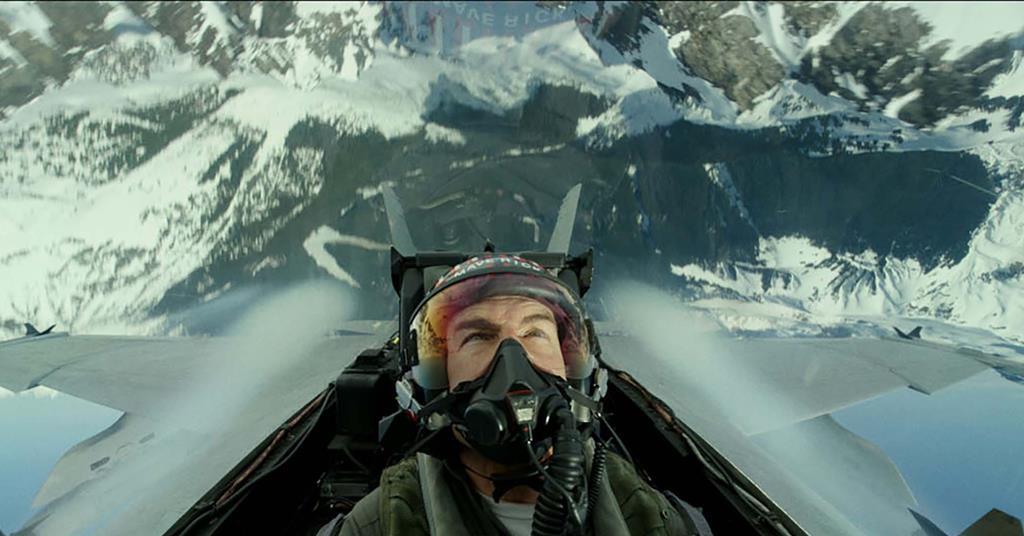 Source: Screen Daily
Top Gun: Maverick came out in 2022
American action drama Top Gun: Maverick movie came out in 2022. Ehren Kruger, Eric Warren Singer, and Christopher McQuarrie wrote the script, which was based on a scenario by Peter Craig and Justin Marks and is the follow-up to the 1986 blockbuster Top Gun. Along with Tom Cruise and Val Kilmer, the movie also stars Miles Teller, Jennifer Connelly, Jon Hamm, Glen Powell, Lewis Pullman, and Ed Harris in their respective roles from the first movie. As he prepares a group of younger TOPGUN graduates—including the son of his late closest friend—for a perilous mission, Maverick confronts his past.
In 2010, Paramount Pictures announced plans to create a Top Gun sequel. Tony Scott, the director, Jerry Bruckheimer, and Cruise were all requested to return. A draft of the screenplay came from Craig in 2012, but Scott passed away later that year, putting the project on hold. Later, the movie happened in Scott's honor. Production began after Kosinski helmed the director position in 2017. Principal photography, which used IMAX-certified 6K full-frame cameras, took place in California, Washington, and Maryland between May 2018 and April 2019. Due to the intricate action sequences and the COVID-19 pandemic, the initial release date of July 12, 2019, endured postponement.
What do you think about Top Gun: Maverick movie? Did you enjoy the movie? Did you go to see it in the cinemas? Share your thoughts with us in the comments below!
Leave a comment