Top Gun: Maverick Explodes With a $248 million Opening Weekend
Top Gun: Maverick soared to a $248 million global opening weekend, breaking the record for the highest-grossing film in the domestic market for Memorial Day weekend and becoming the greatest launch of a Tom Cruise film at the box office. The positive reviews of the movie may have played a part.
With a $124 million bow, the North American market accounted for half of the worldwide premiere, while 62 overseas markets combined to earn the same sum spanning upwards of 25 thousand screens, the biggest overseas release in Paramount's history. The studio expects the film to gross $151 million domestically by the end of the four-day holiday weekend in North America.
Tom Cruise Surpasses His Personal Best Opening With Top Gun: Maverick
Source: The Hollywood Reporter
This weekend, Tom Cruise broke his own personal greatest box office records, with Skydance and Paramount's PARA +4.7 percent. Top Gun: Maverick flew to infinity and beyond during the Memorial Day weekend. The Joseph Kosinski-directed sequel, which again starred Jennifer Connelly, Miles Teller, and Jon Hamm, grossed $124 million from Friday through Sunday. The picture will make about $151 million between Friday and Monday, making it the second-largest Memorial Day weekend opening behind Pirates of the Caribbean: At World's End ($128 million/$153 million in 2007). Given the excitement (including an A+ from Cinemascore).
The 
sequel 
to 
1986's 
"Top 
Gun" 
blasted 
off 
with 
$124 
million 
at 
the 
international 
box 
office, 
an 
astounding 
figure 
given 
that 
the 
film 
isn't 
showing 
in 
critical 
regions 
such 
as 
China 
and 
Russia. 
Top
Gun: 
Maverick
grossed 
a 
total 
of 
$248 
million 
worldwide.
Top
Gun: 
Maverick
is 
Cruise's 
highest-grossing 
domestic 
premiere 
in 
his 
40-year 
career
and 
his 
first 
to 
generate 
more 
than 
$100 
million 
in 
its 
first 
weekend. 
War
of 
the 
Worlds
previously 
held 
the 
record 
for 
Cruise's 
largest 
opening 
weekend, 
grossing 
$64 
million 
in 
2005.
Audiences 
over 
40, 
who 
were 
top 
of 
mind 
when 
Paramount 
announced 
a 
new
Top 
Gun came out in force (55% of ticket purchases). This is impressive
given 
that 
this 
is 
the 
demographic 
that 
has 
been 
the 
most 
hesitant 
to 
return 
to 
theaters. Nonetheless, the spectacular feats in "Maverick" drew a sizable number of millennial moviegoers — 45 percent of them were 35 or younger — who were not alive when Top Gun debuted 36 years ago. Positive word of mouth about the film should help it continue to reach younger audiences.
The United Kingdom Does Best Among The International Market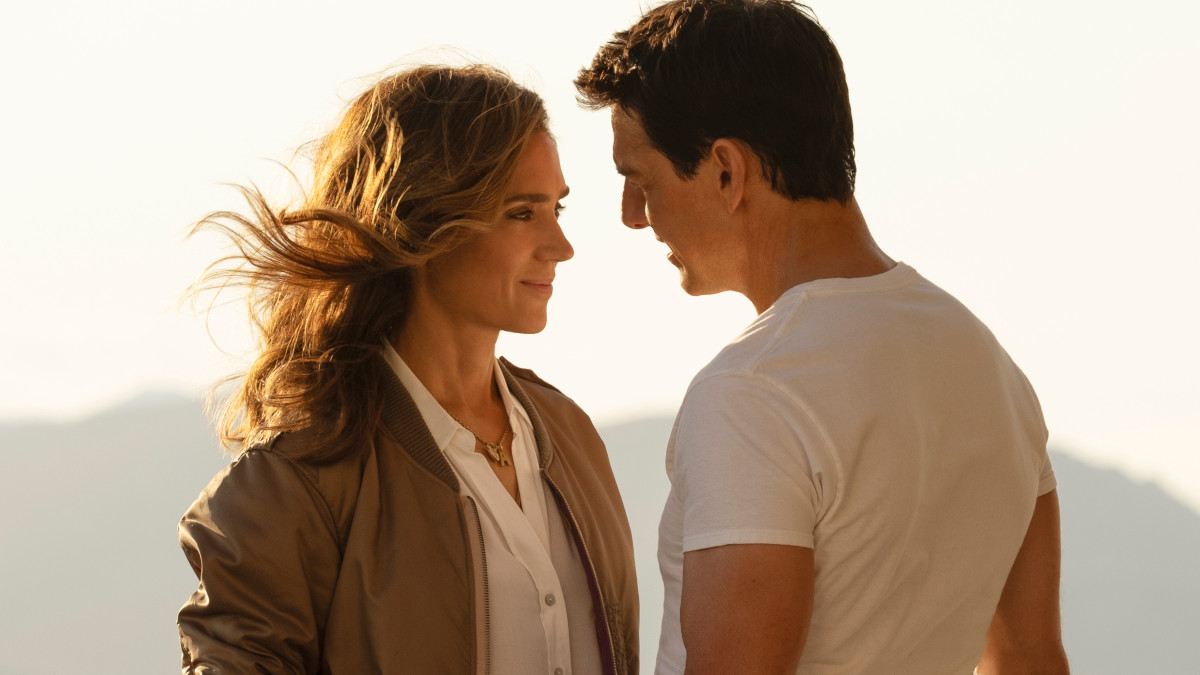 Source: The Wrap
The United Kingdom won all overseas countries with a $19.4 million opening weekend from 735 theaters, more than doubling the amount collected by Mission: Impossible – Fallout, establishing the highest opening weekend for a Tom Cruise picture and the largest live action Paramount release. France grossed $11.7 million from 790 venues, outperforming No Time To Die ($9.6 million) and Mission: Impossible – Fallout ($8.6 million). Australia closes out the top three overseas countries for the film, each of which grossed more than $10 million, with a $10.7 million take from 343 screens—also ahead of No Time To Die ($8.2M) and Mission: Impossible – Fallout ($4.6M).
The rest of the international scene follows suit, with Top Gun: Maverick giving Tom Cruise his best opening weekend in 32 nations and becoming the highest-grossing film in the world. The strong start for "Top Gun: Maverick" is encouraging for the box office, which is still reeling from the ongoing pandemic. The picture pulled in older people, a desirable group that has been sluggish to return to theaters since they reopened in mid-2020.
According to EntTelligence, around 29 percent of tickets sold during the weekend were for screenings before 3 p.m. and 35 percent for films between 3 p.m. and 7 p.m. This suggests that a major portion of ticket purchases were for matinée screenings, which elderly moviegoers prefer. Only 11% of tickets sold after-9 p.m. showings. According to Paramount research, 55% of moviegoers were above the age of 35.
Leave a comment