Who Is The Mystery Character Tom Holland Teased In Spider-Man: No Way Home?
Tom Holland as Spider-Man works for so many reasons, and chief among them is the fact that the dude cannot keep a secret for his life. Spider-Man has let his secret identity slip quite a few times. Sometimes it happens because a villain puts the pieces together like the Vulture did in Homecoming. Other times Peter just feels bad because the person he's dating (usually but not always MJ) doesn't actually know him. Or sometimes his mask just comes off while he's on the train. So far, the only secret identity Spider-Man hasn't let slip is that of a mystery character Tom Holland mentioned in an interview about the upcoming Spider-Man: No Way Home. Naturally, there is a lot of speculation to be done.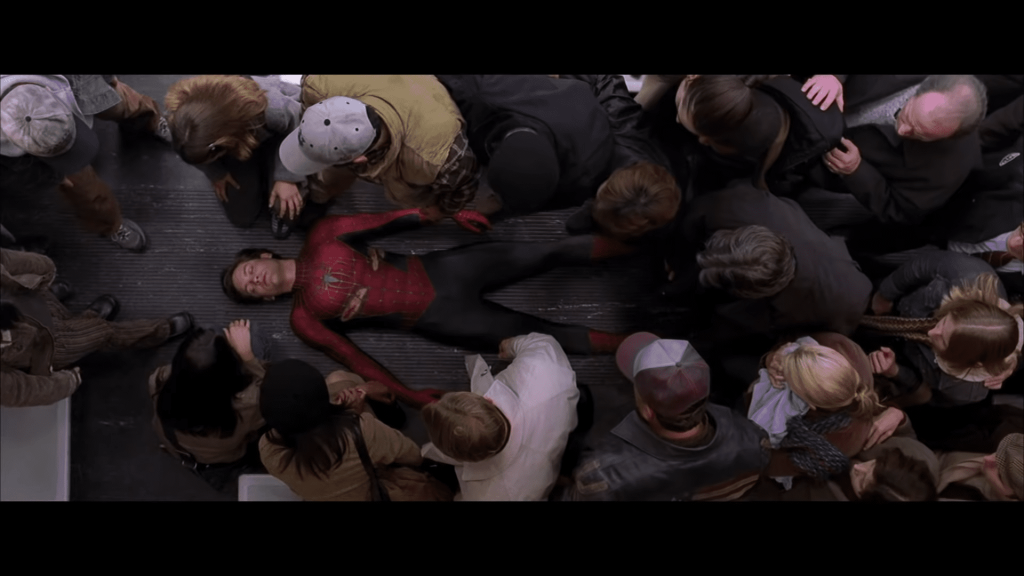 Image via Sony Pictures
Who is Tom Holland's Mystery Character?
No Way Home is coming to theaters on the heels of a fractured multiverse. The end of Loki saw Sylvie unleash a theoretically infinite number of Kangs, Scarlet Witch heard her fake children real screaming from beyond the grave, and even the trailer for No Way Home is bringing back Alfredo Molina as Doctor Octopus and Willem DaFoe's Green Goblin. 
The multiverse is at Peter's door, and now Tom Holland says he got to shoot "one of the coolest scenes ever shot" with a character he couldn't reveal. It's 4 people, Aunt May (Marisa Tomei), Happy Hogan (Jon Favreau), Peter (Tom Holland), and someone (someone). They're all talking about what it's like to be a superhero, and reasonably everyone is wondering if that means the 4th person is going to be another Spider-Man or if it's just an Avenger.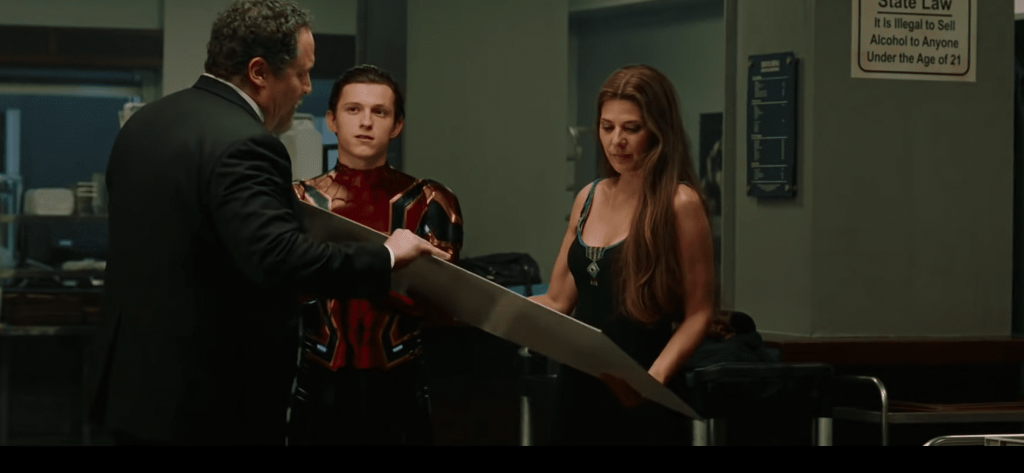 Image via Disney
Will This Be the Live-Action Spider-Verse?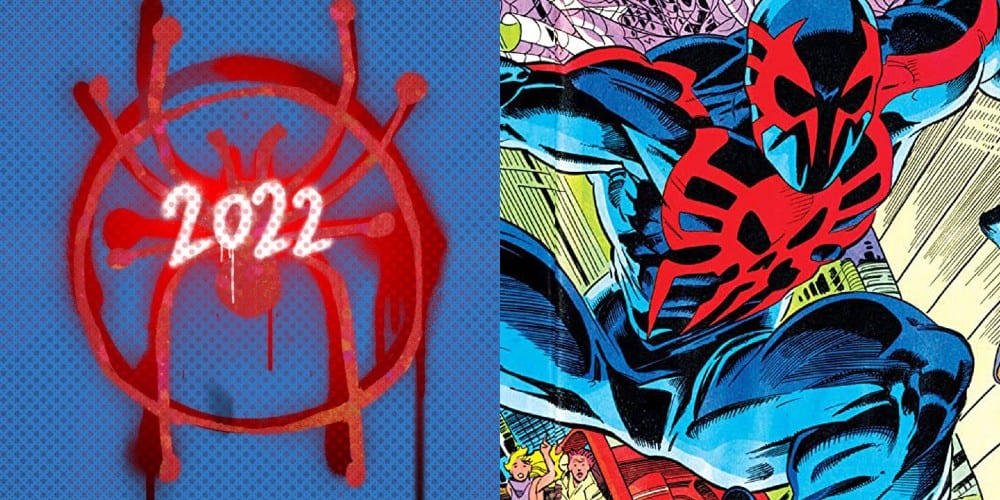 Images: Sony Entertainment/Marvel Comics
The setup for a live-action Spider-verse is finally all here. The multiverse is established, and it's already shown to play a role in No Way Home. The table is literally set for this 4th mystery chair to be filled with Andrew Garfield sitting on Tobey Maguire's knee, but we have to wait to see for sure. 
Some fans speculate that it might be Eddie Brock with the Venom symbiote, Matt Murdock from the Daredevil Netflix series, or Deadpool making liberal use of the movie's limited profanity. Or maybe Tom Holland is pulling a Paul Bettany and this mystery character is just another Tom Holland but with a different color scheme. Maybe this one wears a hat?
Spider-Man: No Way Home premieres December 17, 2021.
You just have to deal with Tom Holland knowing who this mystery character is until then. Tom Holland will also appear in the upcoming Uncharted movie, and you can read more about the trailer here. 
Jessica Kanzler is a freelance writer and editor who lives with her wife and cats. Jessica has bad taste in tv and an MA in Rhetoric, Writing, and Digital Media studies. Talk to her about Frasier on Twitter @Jessicaakanzler
Leave a comment