Tom Hardy Confirms Venom 3 Script Via Instagram
Tom Hardy posted an image of the Venom 3 script, which confirms the movie is already underway.
If you liked Venom and Venom: Let There Be Carnage, we have good news for you: this saga's third installment has a script. Sony had already announced it, but now Tom Hardy confirmed it through his Instagram account, where he posted a photo of the script.
With this post, Hardy confirms that we will have a third and final film of the Spider-Man villain.
Tom Hardy Confirms Venom 3
Tom Hardy published an image of Venom 3's script cover with his name and Kelly Marcel's on his official Instagram account. The screenplay was written only by Marcel, which means that Hardy only proposed creative ideas, as with Venom: Let There Be Carnage.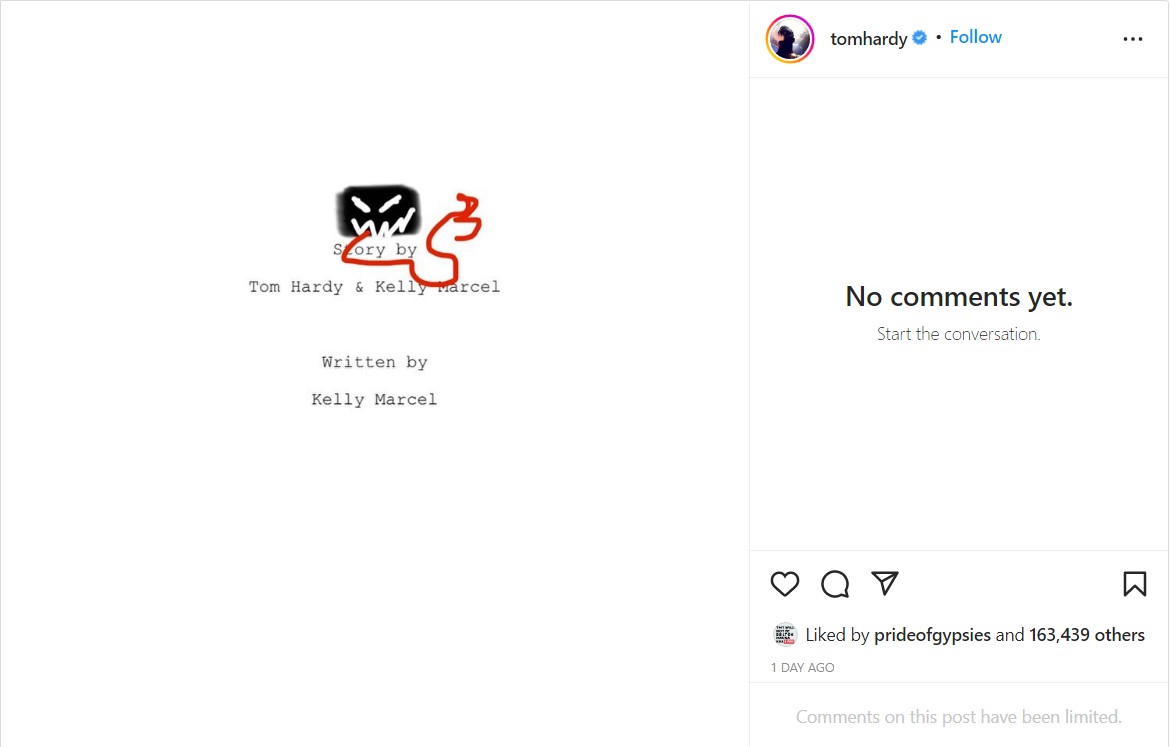 Image via Instagram
In 2021, producer Amy Pascal announced the third Venom movie. Pascal stated, "we are in the planning stages right now, but what we are focused on is getting everybody to come and see No Way Home." Later, Sony confirmed the sequel at the 2022 Cinemacon. Due to the high popularity of the two previous movies, Sony stated that the results had exceeded the expected numbers and made a third film viable.
Hardy's post does not show the title of this movie or give hints about the sequel's plot. We also don't know whether Andy Serkis will come back to direct this third part. We will have to wait for confirmation or other information from Sony on these facts.
The Road to the Spider-verse? 
The success of Venom in its various sagas opened the doors for other individual Spider-Man character movies. We have Morbius to start, released this year showing Dr. Michael Morbius' origins, starring Jared Leto. Sony is also working on Kraven the Hunter, starring Aaron Taylor-Johnson, and Madame Web, starring Dakota Johnson.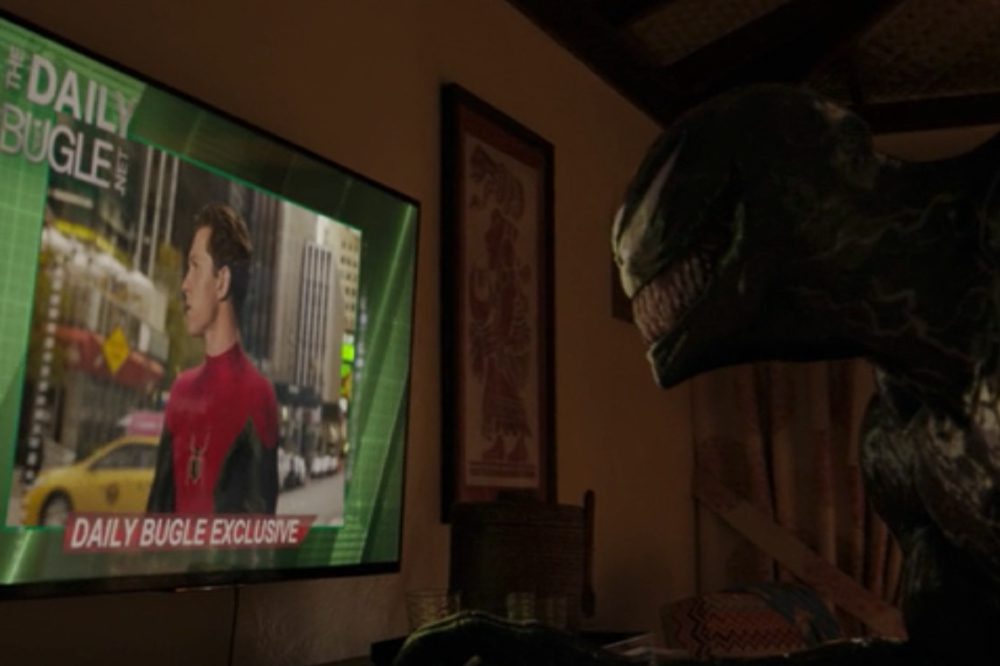 "That…guy." Does Venom know Peter Parker? (Image: Sony Pictures)
These upcoming movies, plus the events represented in the various films of the Spider-Man universe, could indicate a link between all the characters. Spider-Man: No Way Home hints at a possible fight between Venom and Spider-Man. Another post-credits scene that implies a connection was in Morbius, when the Vulture talks to this character, indicating that he is forming a team to fight the arachnid.
These scenes could imply a fight involving multiple Spider-Men and villains from all over the Multiverse. In fact, Madame Web herself could be the one summoning them to fight our friendly neighborhood, Spider-Man.
Another feasible scenario that stems from the post-credit dialogue between the Vulture and Morbius is the appearance of the team of villains, Sinister Six. We will have to wait if Sony confirms any of these ideas.
Despite not showing much information about this film, Tom Hardy has confirmed that they're working on a script for Venom 3. Will this new movie find a way to connect Spider-Man's story with the rest of the villains from the Spider-Verse, like Kraven the hunter and Madame Web? It's still too soon to know that answer. However, fans are dreaming of the possibility of integrating Spider-Man's movies with the Venom trilogy and even the entire Marvel Cinematic Universe. 
Featured Image via Sony Pictures
Leave a comment