Thor 4 Nude Scene Makes History – First MCU Movie With Nudity
The release of the highly anticipated movie starring Chris Hemsworth is just days away. It is now confirmed that the movie will have a PG-13 rating due to nude scenes. This type of content is unprecedented for an MCU film. Previous installments of the franchise had received such a rating for violent scenes or foul language. However, Thor 4 partially nude scene makes history the first nude scene in an MCU movie. In the trailer we discuss here, you can see how Zeus punishes Thor, who is tied up and completely naked. This was the scene that caused the controversy. 
The Scene That Sparked The Controversy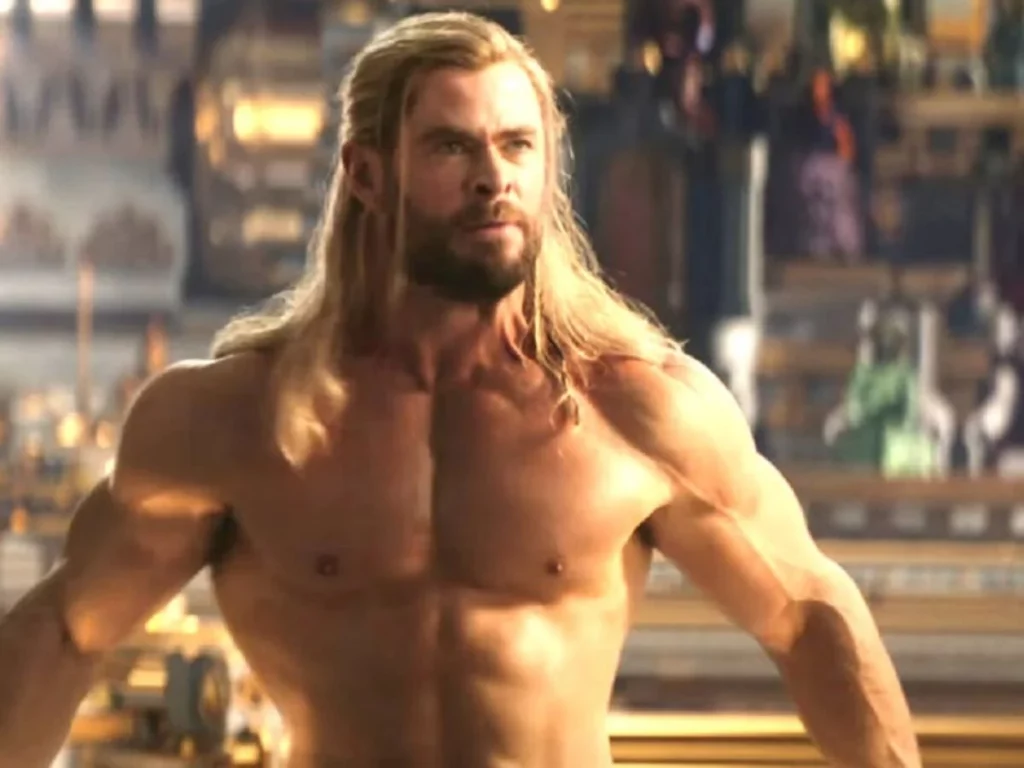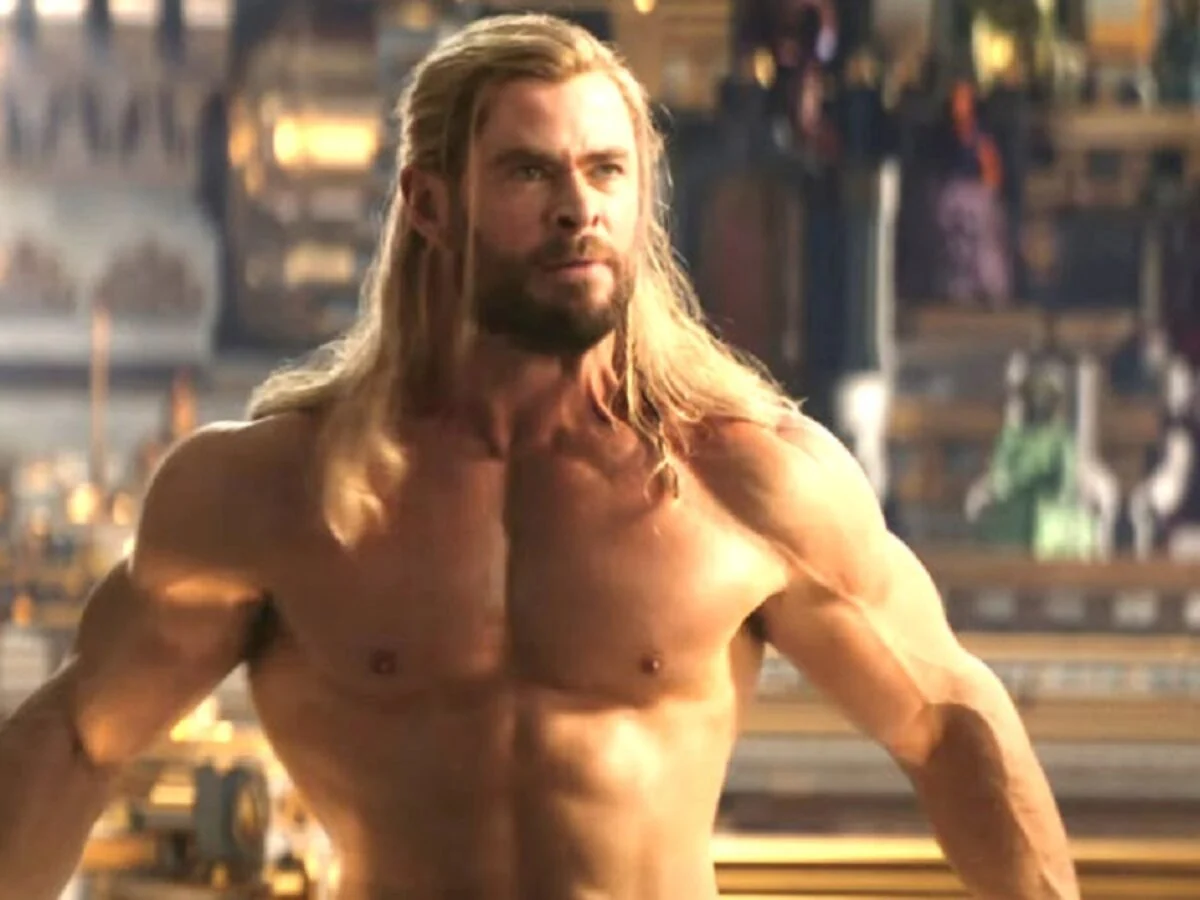 (Image: Marvel Studios)
The PG-13 rating is earned by films with "intense sequences of sci-fi violence and action, language, some suggestive material, and partial nudity." Previous God of Thunder installments was rated PG-13 for scenes of violence. However, in this case, everything seems to point to a scene we saw in the trailer. In particular, the scene is where Zeus punishes Thor, tying him up while he is naked. In the trailer, we could see that editors censored the actor's private parts. 
We know that the film will be rated PG-13 due to intense sequences of action, language,  and partial nudity. This rating indicates that Chris Hemsworth will show his assets, at least from behind in the final cut.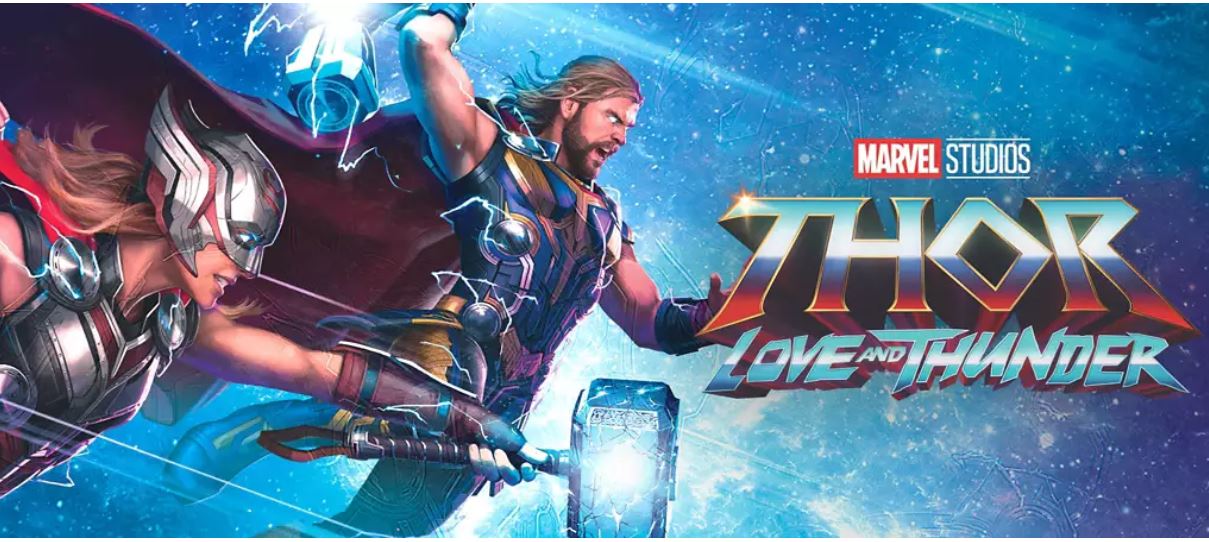 (Image: Disney/Marvel)
Thor 4 partially nude scene now makes history, as it is the first MCU movie that ventures to show partial nudity. This initiative shows us once again how Marvel Studios is taking more and more risks in their productions. We recently reported here about the censorship suffered by Doctor Strange: In the Multiverse of Madness. The recently released movie, starring Benedict Cumberbatch, was censored in several countries. The reason was that one of its main characters, America Chavez, belongs to the LGTBIQ+ collective.
Thor 4 Partially Nude Scene Makes History
Thor: Love and Thunder would be the first MCU film to feature partial nudity if this nude scene is confirmed. However, Thor 4 partially nude scene has not been the first to cause controversy. There have been some precedents, though never this explicit.
In the previous installment of the God of Thunder, Thor: Ragnarok (2017) there was partial nudity. However, this one may not count, as it involved the buttocks of the Hulk, a character made by CGI. It is possible that this rating only affects real characters and not computer-made ones.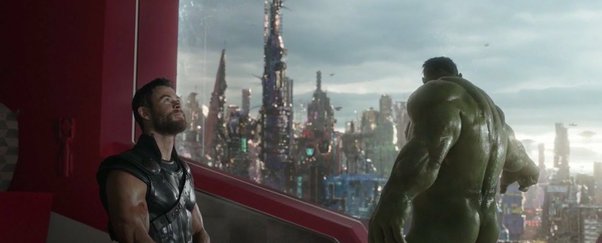 (Image: Marvel Studios)
The Eternals (2021) movie was also controversial, first for including queer characters but also for a sex scene. The film was rated PG-13 even though there was no nudity in the scene. 
Now it remains to be seen if there will be more scenes to justify this rating. We know of this Thor 4 partially nude scene, although there could be more. The curious thing is to see how the MCU begins to open more and more to explicit content, despite the risk of losing potential viewers.
What do you think about the Thor 4 partially nude scene? Do you think there will be more nude scenes? Leave us your opinion below in the comments. 
Featured Image Via Marvel Studios 
I am a circus aerialist influenced by Dick Grayson and Spider-Man. Fortunate to write about the characters that inspired me. I also have a Bachelor's degree in Political Science and a Master's degree in International Trade.
Leave a comment