The Witches Trailer Drops Ahead of HBO Max Release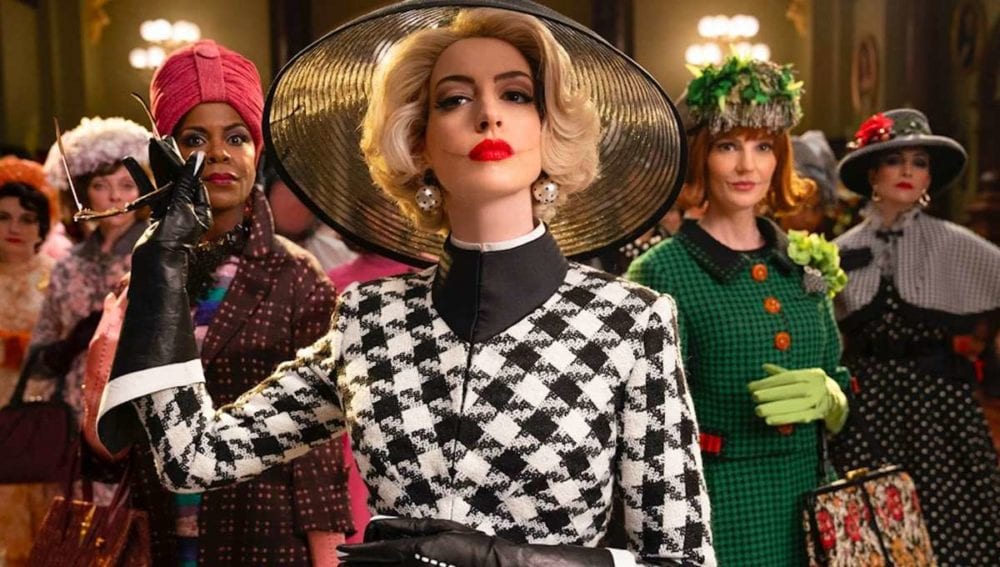 Is there a particular movie that you remember watching during your childhood that stands out among the rest for a reason other than how good it was? For me, that's The Witches. With such an absurd yet fascinating plot, the concept of witches turning children into mice terrified me as a youngster. In fact, it was so scary that 5-year-old me blocked it from my memory, with the occasional piece of imagery floating back to me. Now, as an adult, I love it. It's outrageous and terrifying, yet creative and inspiring. So, when a new adaptation of the Roald Dahl novel was announced in 2018, I followed its development closely. We finally have a trailer for The Witches, and it's coming to HBO Max sooner than we thought.
Watch the trailer for The Witches below.
The Witches Trailer Brings Back Movie Memories
Did you somehow miss out on the 1990 dark fantasy film? It's worth a watch, especially now that it's Halloween season. The story is based on Roald Dahl's 1983 children's novel, telling the tale of child-hating witches. They pretend to be ordinary people, disguising the world from their real and terrifying faces. A  young boy and his grandmother realize the realities of their dark plans once children start turning into mice.
The new adaptation will see Anne Hathaway take the crown of The Grand High Witch from Anjelica Huston, who performed the role so well that Hathaway has massive shoes to fill. Newcomer Jahzir Bruno will play the boy, with Octavia Spencer as his grandmother. Stanley Tucci also stars as Mr. Stringer, the manager of the hotel where the witchy fantasies take place.
Robert Zemeckis (Back to the Future franchise) directs The Witches. Zemeckis, Jack Rapke, Luke Kelly, Alfonso Cuarón, and Guillermo del Toro all have producing credits.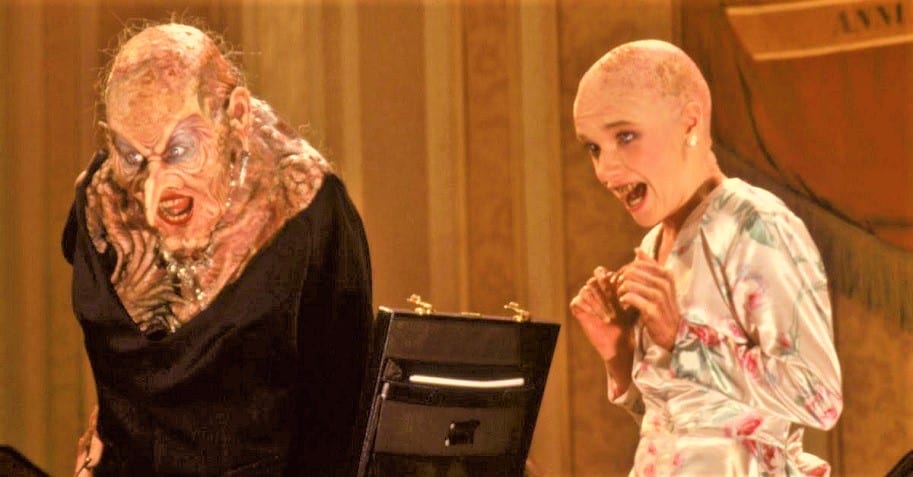 Yeah, I wouldn't be surprised if you still had nightmares from this fever dream film. Image via Warner Bros. Pictures.
Will The Witches Live Up To Expectations?
The first film adaptation of The Witches underperformed at the box office. However, with fantastic reviews and a plot worth talking about, the film has picked up cult status over the past three decades, standing alongside films like Scott Pilgrim vs The World (read our review here) and Labyrinth. We love it for its terrifying atmosphere that somehow still remains appropriate for children. It's a film that you can love at 10, and again at 50.
What makes me uncertain about the potential success of the new adaptation is that the vibe of the movie seems to rely on cheerful optimism and grand set pieces rather than the tense darkness of the original.  This film might just end up being a campy piece of Halloween-ready fun. While hardcore fans of the original may end up disappointed, it looks like children might just love it. And, after all, isn't that the point?
Check out the trailer for The Witches and let us know what you think. You can stream it on HBO Max in the US starting October 22nd, 2020.
Featured image via Warner Bros./HBO Max
Meghan Hale is the kind of movie lover that has a "must watch" that is a mile long... and growing. When she isn't talking about the latest film and television news she is writing one of her many in-process novels, screaming film trivia at anybody who will listen, and working as a mental health care professional. Follow her on Twitter @meghanrhale for some fun theories and live reactions to all things entertainment.
Leave a comment