Charlize Theron Confirms When The Old Guard Sequel Will Begin Filming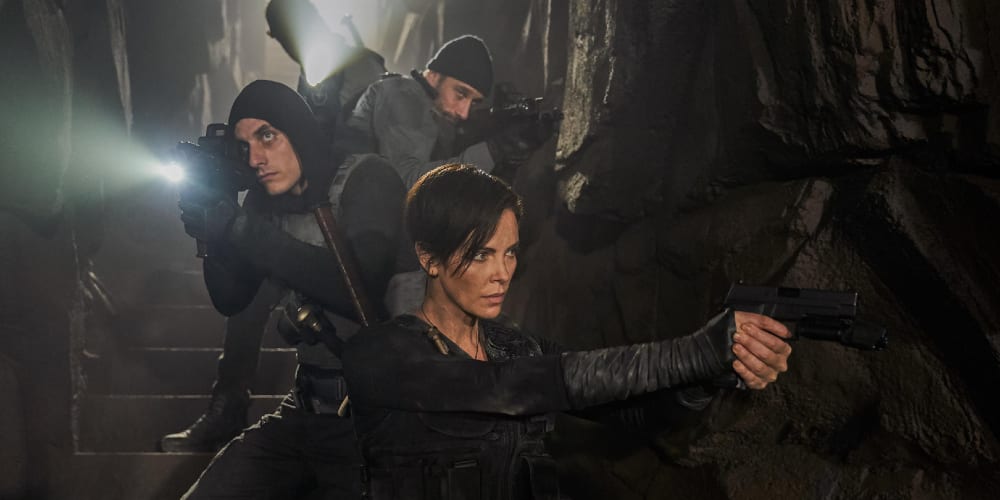 The Old Guard dropped on Netflix during a very confusing time in our lives. July 10th, 2020, was in the middle of a period where a film drought seemed inevitable, and we were desperate for new content. While things were uneasy for a while, we have been blessed to watch the filmmaking industry thrive and there has been plenty of films since last summer. But still, we can't discount the fact that the Charlize Theron-led superhero adaptation on Netflix was there when we needed it the most. And speaking of Charlize Theron, the actress has confirmed that The Old Guard sequel is done being written and that filming will begin in 2022!
Charlize Theron Confirms That Sequel To The Old Guard Is Ready to Be Filmed Soon
The Old Guard follows Theron's Andromache, a.k.a. Andy, a woman who has used her regenerative abilities to keep her alive and fighting for centuries. Fortunately for her, she is not alone. Immortals are not all that uncommon if you know where to look, but their identity is still kept under very secretive wraps. The 2020 film follows this gang as they go up against people desperate to uncover the mystery of immortality. It is based on a comic book of the same name by Greg Rucka and Leandro Fernandez.
The first film in the new heroic franchise left much to be desired. From a devastating and long-lost romance to exciting queer storylines, this is one that we knew we had to see more of. We will be, and it might be sooner than many of us expected!
Image via Netflix.
Charlize Theron spoke about the news of the sequel to The Old Guard and has confirmed that the script is ready to go after being greenlit earlier this year. It will begin filming during the first quarter of 2022. The Old Guard: Force Multiplied, the comic sequel, gives the script a lot to look forward to while further following KiKi Layne's Nile Freeman, the newest immortal to join the crew. We expect a similar story in the film's sequel, but wouldn't be surprised if something new came our way.
Readers, are you excited to hear the news from Charlize Theron that The Old Guard sequel is well underway? Let us know your thoughts in the comments! And if you happened to miss the first film, directed by Gina Prince-Bythewood, check out our Netflix review of The Old Guard here.
Featured image via Netflix.
Meghan Hale is the kind of movie lover that has a "must watch" that is a mile long... and growing. When she isn't talking about the latest film and television news she is writing one of her many in-process novels, screaming film trivia at anybody who will listen, and working as a mental health care professional. Follow her on Twitter @meghanrhale for some fun theories and live reactions to all things entertainment.
Leave a comment