The Most Anticipated Movies Of 2023!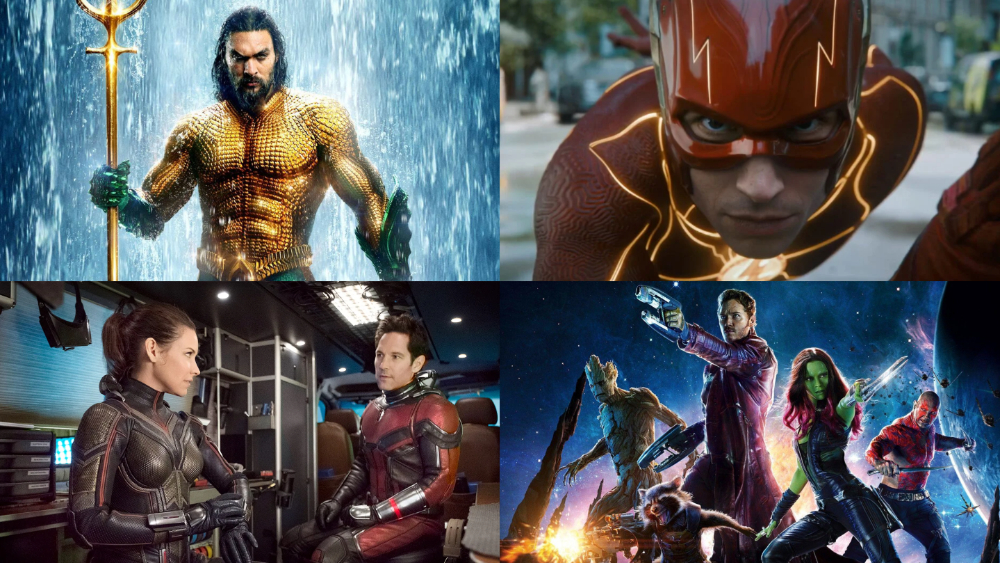 The following list includes some of the most anticipated movies to premiere in 2023. After a long pandemic and little by little the world resuming its daily life, people are eager to see what this new year brings.
In the evolution of cinema and entertainment, we will see titles such as Super Mario Bros, Oppenheimer, and Ant-Man and the Wasp: Quantumania. These are some of the most expected movies this year, and the list doesn't follow a specific order.
Super Mario Bros.
Super Mario Bros. is one of the most anticipated films for 2023, and fans of this genre have been waiting for it for quite some time. Filmmakers Michael Jelenic and Aaron Horvath are responsible for this movie. With the help of Nintendo, in collaboration with Illumination and Universal Pictures, Matthew Fogel brings us the adaptation of the video game of all time.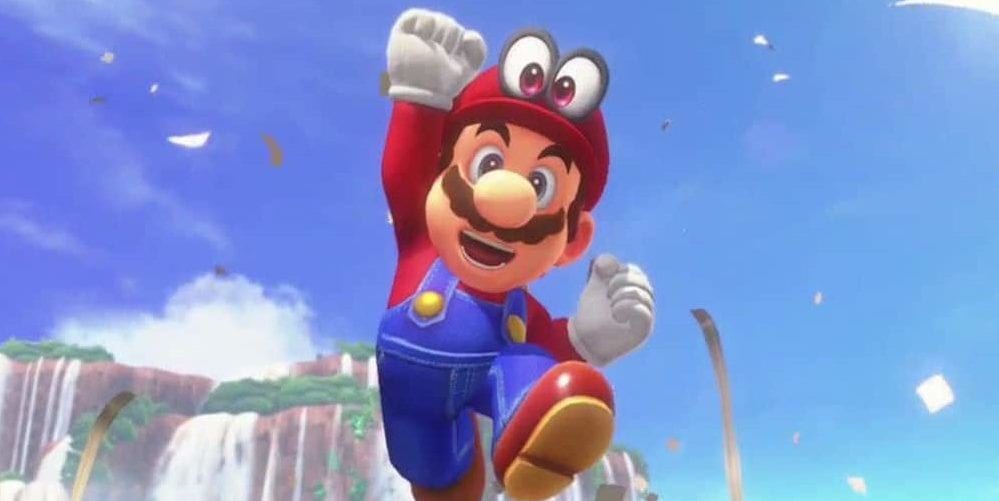 Image: Nintendo
So the sweet wait is almost over. This April 7, 2023, the plumber of all time, Mario, embarks on the adventure of a journey through a subway labyrinth with Luigi, his brother, to save a prisoner princess. The cast includes Chris Pratt as Mario, Anya Taylor – Joy as Princess Peach, Charlie Day as Luigi, Charles Martinet, and Jack Black.
Dune 2
Dune 2 will premiere on November 17, 2023, more than two years after the first part's release. So we will see Zendaya again with a love interest on the desert planet of Arrachis. The beginning of this second part will start exactly where the first part left off, with Paul Atreides seeking revenge against everyone who attacked his family. So, the villain Baron Harkonen will be back, with Austin Butler joining the cast as Feyd-Rautha Harkonnen.
If there is one thing we are sure of, adapting this work to the cinematic space is not easy. It will be worthwhile to see Dune first and pick up the story where it left off.
Oppenheimer
Christopher Nolan's movie, Oppenheimer, is coming in 2023 with a release date of July 21. It features the controversial plot of nuclear weapons physicist Robert Oppenheimer. Cillian Murphy portrays this intelligent and contradictory character who is the father of the atomic bomb and is later charged with subversion.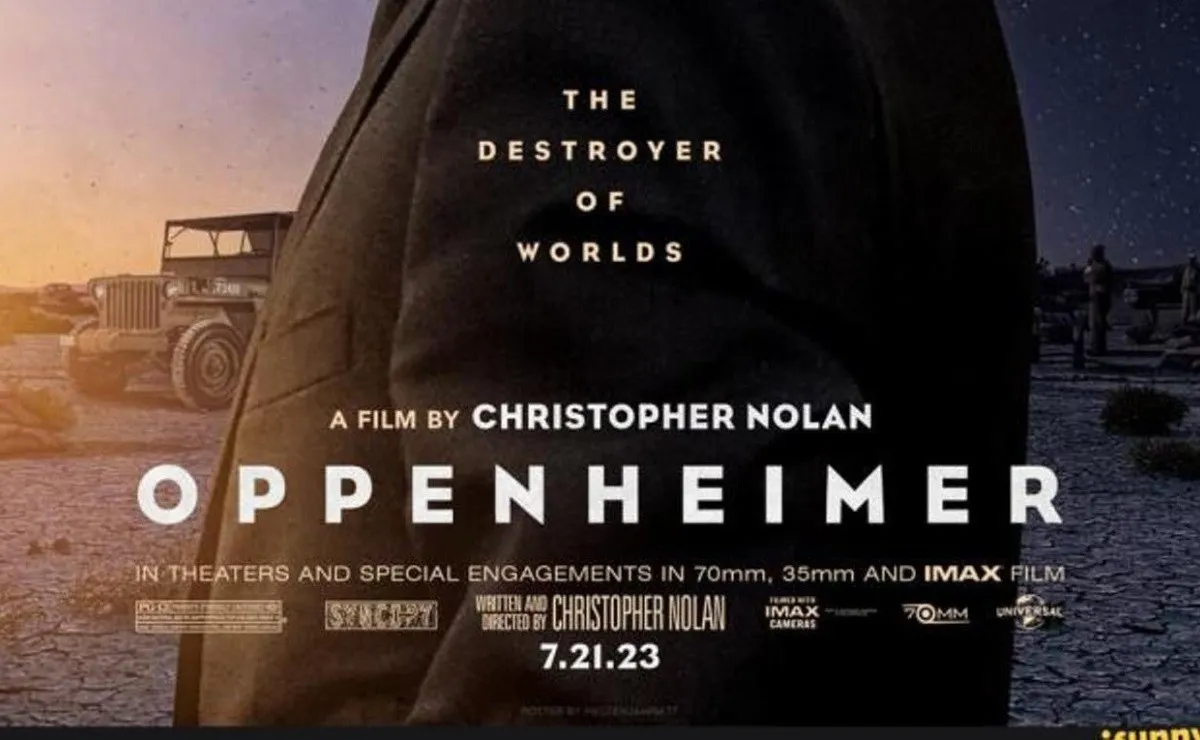 Image via Universal Pictures
Oppenheimer promises to be a hit with the participation of Universal Pictures, Syncopy, and Atlas Entertainment in the production and shot using Imax. In addition to the central star, the cast includes Emily Blunt, Rami Malek, Kenneth Branagh, Casey Affleck, Ben Safdie, Josh Hartnett, Dane DeHaan, Alden Ehrenreich, Jason Clarke, Jack Quaid, Matthew Modine, and David Krumholtz.
Mission Impossible: Dead Reckoning Part 1
The next movie on the big screen will be Mission Impossible: Dead Reckoning Part 1. We will see spy action again, directed and produced by great filmmaker Christopher McQuarrie.
The Mission Impossible sequel has a release date of July 14, 2023, after a two-year delay due to the pandemic. Tom Cruise returns with co-stars Rebecca Ferguson and Simon Pegg, but the plot is still top secret. However, one thing we know for sure is that Tom's actions and acrobatics will leave us with our mouths open. We know this film will have a second part to close this magnificent saga, but we will have to wait until 2024.
Indiana Jones and the Dial of Destiny
The famous saga of Indiana Jones comes in its fifth part from the hand of director James Mangold. Indiana Jones and the Dial of Destiny will feature Harrison Ford and co-star Phoebe Waller-Bridge. The premiere of this film is scheduled for June 30, 2023, when we will see Indy in action again after 15 years and for the last time.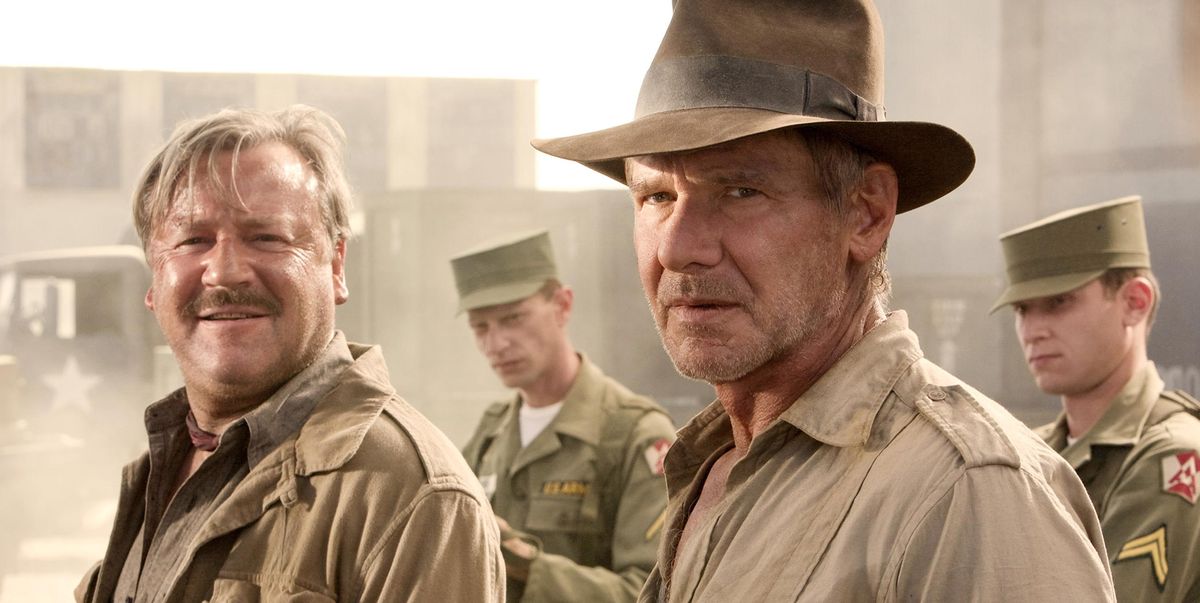 Image: Lucasfilm/Disney
Besides Ford and Waller-Bridge, the cast will include actors such as Mads Mikkelsen, Boyd Holbrook, Toby Jones, Thomas Kretschmann, and Antonio Banderas. 80-year-old Harrison Ford is ready to bring us after dusting off his old whip. We don't know the plot yet, but we know it will be set in 1969, so we'll have to wait until June to see how it goes.
Spider-Man: Across the Spiderverse
The movie Spider-Man: Across the Spider-Verse will release on June 2, 2023. We will see Gwen Stacy return to the land of Miles Morales in another adventure that spans Spider-Verse, with six of these universes coming together.
The involvement of more than 240 characters, with another one of Peter Parker's variants, makes this movie much more enjoyable. Phil Lord will bring us not one but two parts of this sequel, and the next one will be ready in 2024. The plot aims to tell a love story between Miles Morales and Gwen Stacy, and of course, they will face another villain. This time, it will be someone much more powerful, The Spot, who can open paths to other new dimensions with spots of his body.
The Little Mermaid
The Little Mermaid is back in her quest to see the world beyond the known. The sea is already small, and she wants to see the surface. And so, on May 26, 2023, Rob Marshall brings us the first live-action adaptation of this movie.
Walt Disney Studios
In this new story, the young mermaid falls in love with a prince on the surface, Eric. To get to him, she makes a deal with the wrong person, the evil sea witch Ursula, which will bring her a lot of trouble. The movie has been controversial due to the protagonist Halle Bailey, who has suffered discrimination due to her skin color. However, she's overcoming this obstacle, and we will see her next to Jonah Hauer – King, who will play Prince Eric, and Melissa McCarthy as Ursula.
John Wick 4
John Wick returns with its fourth part on March 24, 2023. This explosive film comes from Chad Stahelski, now with a story by Derek Kolstad, and is produced by Lionsgate Films.
Of course, Keanu Reeves will once again play John Wick, with harrowing experiences and exploits that only the legendary assassin can perform. Revenge will be, as so far, part of what we will see, adding hyperviolence, Kung fu, and gunplay; expect nothing less from Keanu Reeves. So let's get ready with all that is coming from the one who pushes the slogan "If you want peace, prepare for war" and the revenge he brings against all the members of the High Table.
Guardians of the Galaxy Vol. 3
James Gunn's movie Guardians of the Galaxy Vol 3 is expected to be released on May 5, 2023. The story is likely to focus on Rocket Raccoon at a pre-revolutionary stage. If anything, Peter Quill won't have an easy time with a version of Gamora who doesn't remember him. Chris Pratt will star in the sequel to this saga, featuring another of the quirky adventures of this unique team of superheroes, alongside Zoe Saldana.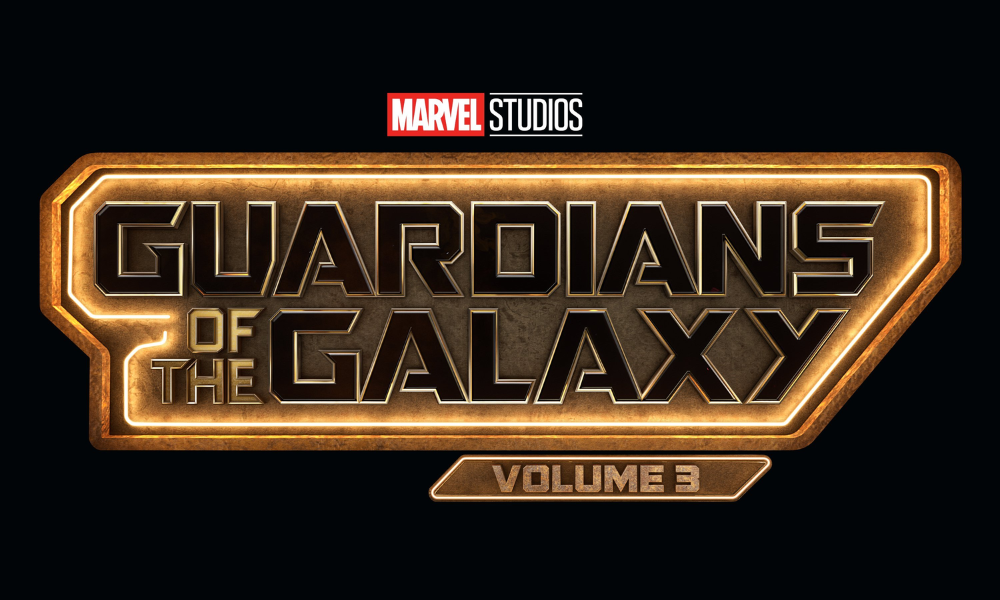 Marvel Studios
The Marvel film is sure to grab us, and of course, after Gunn's scandalous dismissal from Disney, this is his resurgence. Other cast members include Vin Diesel (Groot), Dave Bautista (Drax), and Will Poulter in his debut as Adam Warlock.
Ant-Man 3: Quantumania
Ant-Man And The Wasp: Quantumania is coming this February 17, 2023, and fans have high expectations for this movie. Under Peyton Reed's direction and with Jeff Loveness's script, Jonathan Majors will make his debut as the villainous Kang the Conqueror, which is sure to be great.
Ant-Man And The Wasp: Quantumania sets the stage for what is to be the rest of Phase 5. Things are looking like we're going to see things we never imagined we'd see. With Cassie Lang growing up as a teenager, she will come up with new adventures alongside her father. The cast includes Paul Rudd as Ant-Man and Evangeline Lilly as The Wasp, with Michael Douglas and Michelle Pfeiffer returning to their roles.
Transformers: Rise Of The Beasts
The film Transformers: Rise of the Beasts comes from the Beast Wars storyline and the Transformers toy line. On June 9, 2023, Steven Spielberg, Brian Goldner, David Ellison, and others, with Paramount Pictures producing, will bring us adventure and fun.
Steven Caple Jr. will direct the film, with Peter Dinklage, Ron Perlman, Peter Davidson as Miage, and Anthony Ramos as Noah will be part of the cast of this blockbuster science fiction saga. It will bring a plot full of adventure, where the Autobots will introduce a new race of Transformers, the Maximals. So the fight between the Autobots and Decepticons will continue, which will surely continue to delight moviegoers worldwide.
Aquaman and the Lost Kingdom
If there's one film fans have been waiting for, it's Aquaman and the Lost Kingdom, coming once again with a solid "fish out of water" story. For this December 25, 2023, James Wan brings us Jason Momoa, in David Leslie Johnson's story. We will see the great Nicole Kidman as Atlanna and Amber Heard as Mera again.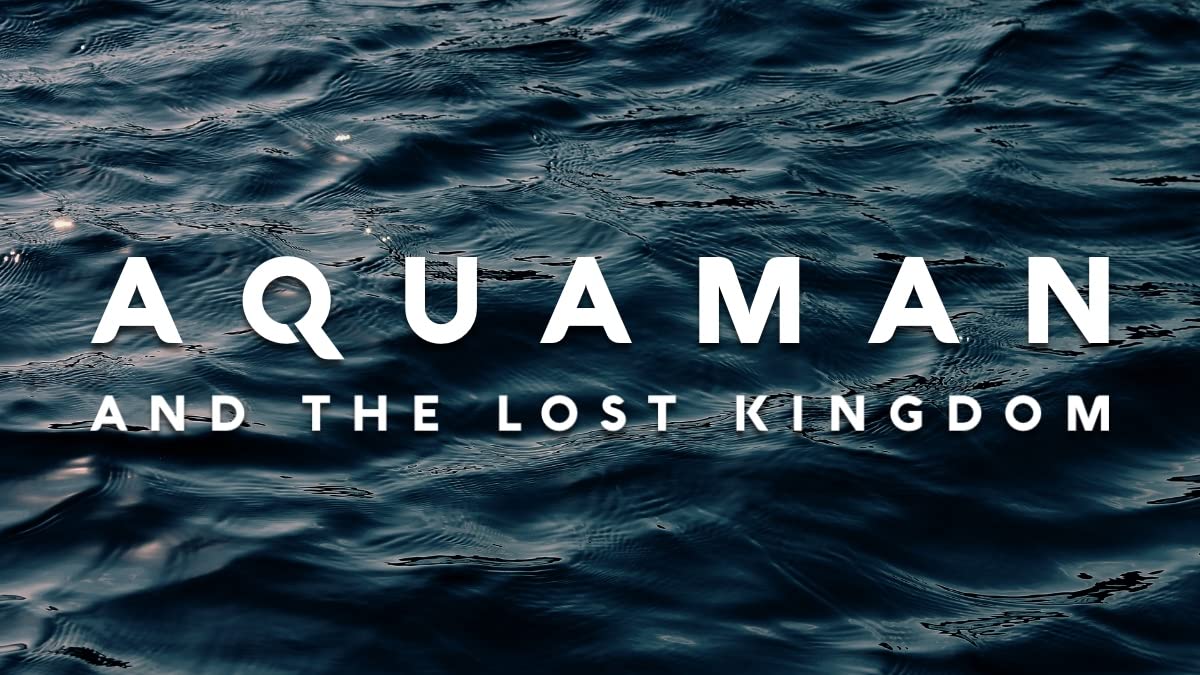 Image via IMDb
Action and fantasy will be present with Aquaman trying to save Atlantis and the rest of the planet from a rather dubious alliance. Let's hope it's worth the wait, as production has been seriously delayed due to all of Warner's issues.
The Flash
One of the most scandalous movies with production in 2022 is The Flash, which already has a release date of June 16, 2023. The film's director is Andrés Muschietti, and the script belongs to Christina Hodson.
Let's remember that the plot of this film moves the foundations of the DC movies, giving a reboot to the whole universe. This, of course, left out important characters such as Ben Affleck's Batman or Henry Cavill's Superman.
Despite all the scandals in which Ezra Miller was involved, he is still the protagonist of this film. All the controversy generated after the pandemic and restructurings, like the one at Warner Bros., generated many delays and cancellations that made more than one tremble. So, hopefully, for fans, it will be worth the sweet wait, which will surely cover a lot of ground.
Leave a comment