Michael Shannon Addresses The Flash And Co-Star Ezra Miller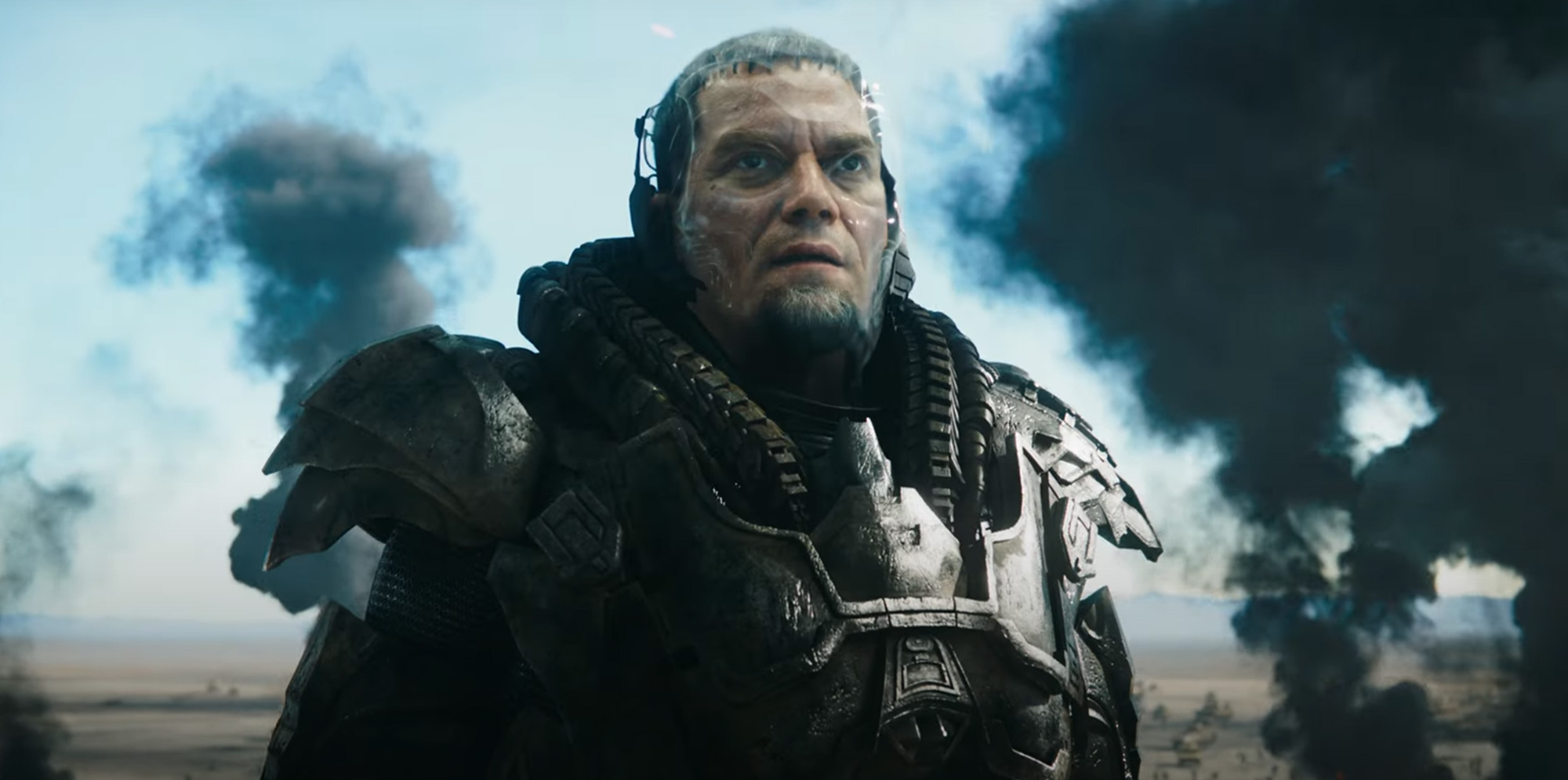 Actor Michael Shannon talked about the filming of The Flash and the controversy surrounding his co-star Ezra Miller. The Flash is undoubtedly one of the most anticipated and controversial films within the DC Universe. The incidents with its star Ezra Miller, imprisoned several times in Hawaii and Vermont, seemed to continue. In spite of everything, the film went ahead and is about to hit theaters. Some of the actors who participated in The Flash commented on it.
Image via Warner Bros. Pictures
Michael Shannon, the actor who plays the villainous General Zod, addressed various details about both his impression of Ezra Miller on set and the filming process in general. He also commented on his return to this character, which he had not played since Zack Snyder's Batman Vs Superman, Dawn of Justice.
Michael Shannon Discusses The Flash and Ezra Miller
In an interview with Vanity Fair, actor Michael Shannon discussed his return to the character of General Zod in The Flash. Shannon played this character before in Man of Steel and Batman Vs Superman, Dawn of Justice. The artist commented on his involvement on set, work environment, and impression of the film's leading man, Ezra Miller.
Shannon answered a question related to the controversy caused by Ezra Miller. The actor indicated that the Flash interpreter was friendly and attentive on the production set. He added that there is always room for doubt in this business, as there can be problems; some can disappear, and others can't.
Image via Warner Bros. Pictures
Michael Shannon also pointed out that whenever a star is the center of attention, it creates a bad atmosphere that causes discomfort. He emphasized that it is a terrible situation for any artist in the business. On Miller's problems, The Flash actor Michael Shannon commented as follows:
"If you're talking about Ezra , I thought Ezra was lovely – very kind to me when I was there. It's difficult to talk about, but I always give people a lot of slack in this business, because there's a lot of people in this business that have issues. And some people have more privacy than others. Any time somebody is out in the spotlight getting picked on, I feel for them. Even if it's warranted, it's still a horrible situation".
The Return of General Zod
The Flash star, Michael Shannon, stated that he consulted with Zack Snyder, the director who guided him with this character in the two films mentioned above, before accepting the role. He also emphasized that the filmmaker gave him the go-ahead, accepting the role and starting the movie's shooting.
Image via Warner Bros. Pictures
Another important fact that Shannon pointed out was that he lasted less time filming in The Flash than in other productions. He indicated that he lasted more or less a couple of weeks on the production set, going from one place to another while they made the respective changes in the film. About this, the actor said in the interview:
"Flash, I was in and out of there in a couple of weeks, But I hear there's been some – I've got to admit, I'm not looking at the trades every morning, keeping my finger on the pulse of things, but I know there's been some issues. It seems like they're ready to let it out."
Regardless, Shannon will come back as a DC villain in this film that underwent many changes and postponements. The film suffered several delays between COVID-19, incidents with Ezra Miller, and plot changes. Finally, fans can watch The Flash in theaters on June 16, 2023.
I am a circus aerialist influenced by Dick Grayson and Spider-Man. Fortunate to write about the characters that inspired me. I also have a Bachelor's degree in Political Science and a Master's degree in International Trade.
Leave a comment