The Fabelmans Movie Wins The People's Choice Award At The Toronto Film Festival
Steven Spielberg wins the top prize for The Fabelmans Movie at the Toronto Film Festival on Sunday. This personal film secured its position as an Oscar favorite by winning the festival's People's Choice Award, making it a frontrunner for the Academy Awards.
Image via Gage Skidmore
This semi-autobiographical drama will be released this November and tells the filmmaker's childhood. Moreover, it deals with everything from a very controversial divorce of his parents to his first steps as a new director with his teenage friends. This type of autobiographical film is fashionable, and Steven Spielberg, as always, excelled at this, receiving a standing ovation at The Fabelmans' movie world premiere.
The Fabelmans Movie wins the People's Choice Award
The Fabelmans movie won at the Toronto Film Festival last weekend. The director received well-deserved recognition for this film. "As I said on stage the other night, 'Above all, I'm glad I brought this film to Toronto!." Spielberg said in an official statement on Sunday, "This is the most personal film I've ever made, and the warm reception from everyone in Toronto made my first visit to TIFF so intimate and personal for me and my entire Fabelman family."
The filmmaker continued saying that the general reception from the audience had filled him with emotion, thanking TIFF for the reception. "Thank you to Cameron Bailey and the incredible staff at TIFF; thank you to Universal Pictures; and a very special thank you to all the movie fans in Toronto who have made this past weekend one I'll never forget."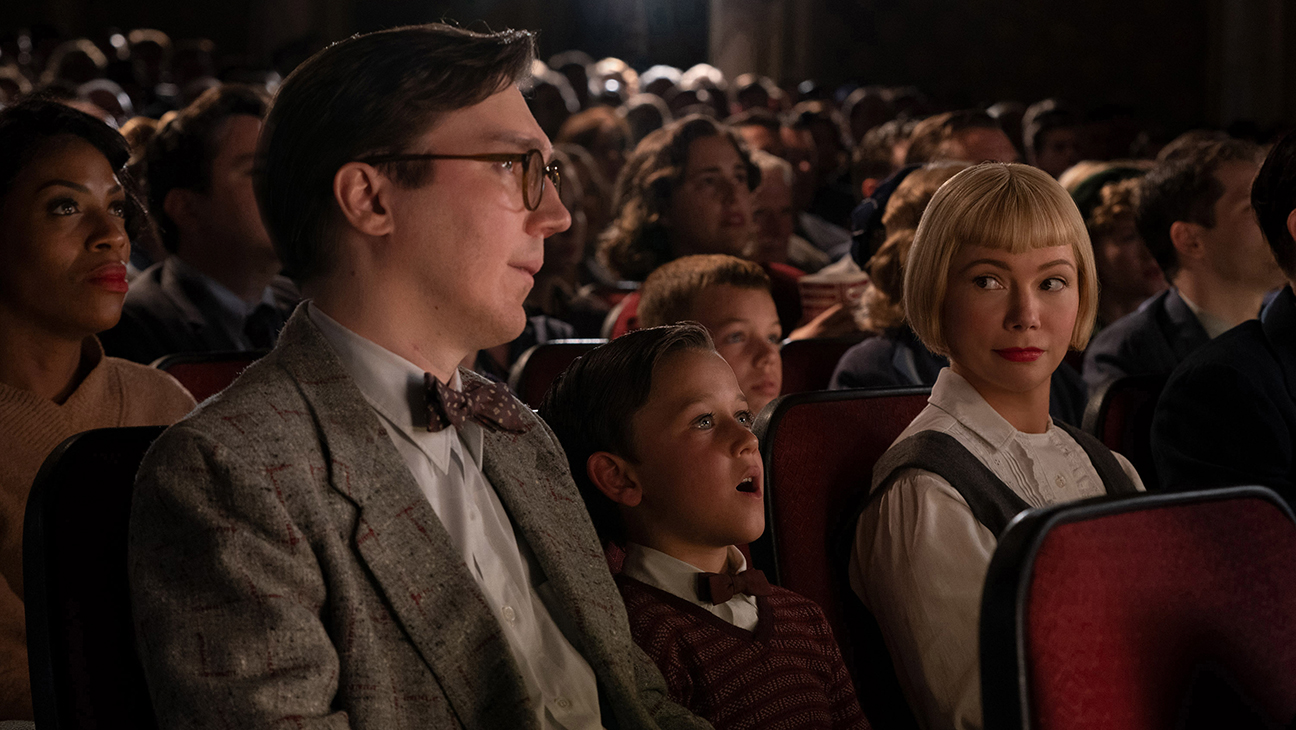 Image via Universal Pictures
For Spielberg, making this feature film meant a lot to him. He confessed, "I thought it would be a lot easier than it turned out to be because I know the material and I've known the characters for my entire life." But the reality was more overwhelming than anticipated when trying to recreate his own life. "And yet I found this for me a very daunting experience because I was attempting in a semi-autobiographical way to recreate huge recollections not only in my life but in the lives of my three sisters, my mother and father who are no longer with us."
Steven Spielberg has become one of the benchmarks of the Oscars. The People's Choice Award, which represents one of North America's largest film festivals, has anticipated winners of the Academy Award for Best Picture as it has done in the past. Such is the previous case of  Nomadland in 2020.
An Amblin Entertainment production
The Fabelmans movie is an Amblin Entertainment production and recreates with artistic freedom part of Spielberg's life. In the first trailer shown at the Toronto Film Festival, we could appreciate a Steven Spielberg who confronts his childhood from his parents' not-so-good relationship. We perceive the filmmaker differently, from his childhood to his youth, where the anti-Semitic harassment for being Jewish marks him.
The film shows a young Steven, passionate about cinema, who manages to develop and improve his technique daily. Later, he begins to manage his own cast of novice actors and recreate shots. Steven creates his first films at home using his family as the main characters. Already in high school, his friends help and encourage him to follow his passion, filmmaking.
Image via Universal Pictures
This feature film occurs in Arizona, showing his family secrets as he goes from childhood to adulthood. Spielberg and Tony Kushner co-wrote the screenplay. In addition, part of the cast will include Gabriel LaBelle as the director's alter ego, while Paul Dano and Michelle Williams will play the filmmaker's parents. Seth Rogen will play Spielberg's favorite uncle, and David Lynch will play John Ford. The premiere will be this November 23, and the film lasts approximately 2 hours and 31 minutes.
On the Road to the Oscars
Spielberg has already won three Academy Awards for Best Picture and Best Director with Schindler's List and Saving Private Ryan. That recognition makes him one of Hollywood's best living directors. To date, he has received more than 19 Oscar nominations, and this list could grow longer towards the next award ceremony, this March 12, 2023, in Los Angeles.
As a reminder, the last ten winners of the People's Choice Awards received nominations for the Academy Awards for Best Picture, and three went on to win the Oscar. The list includes movies such as Green Book, with Viggo Mortensen and Mahershala Ali from 2019.
Leave a comment