The Best Netflix Originals Of The Decade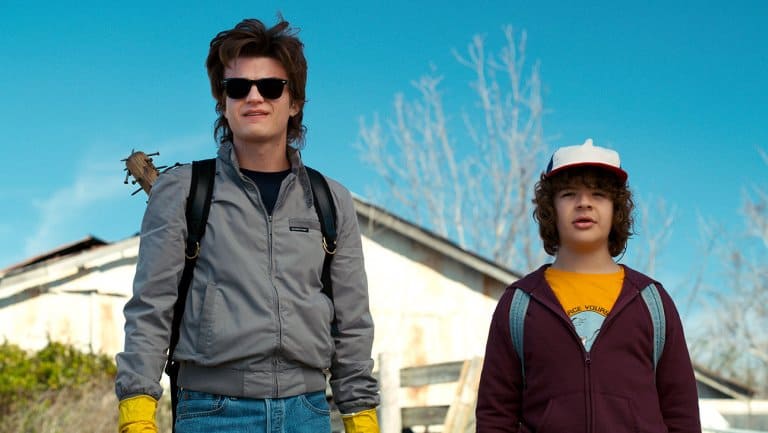 The Streaming Wars have been pretty intense lately. With the recent launches of Apple TV+ and Disney+, Netflix hasn't been feeling as much love. While our attention may be on all of the new and upcoming streaming features and services, we can't help but reflect on all of the awesome original content that Netflix has been supplying us with over the years. So, here are some of the best Netflix originals from the decade, to remind us all who remains the top streaming service. This list will feature a mix of series and films.
The Best Netflix Originals of the Decade (Film)
Okja (2017)
Okja was one of the first attempts by Netflix to make an awards-contending film. In fact, it competed for the Palme d'Or at Cannes Film Festival in 2017. Though it didn't quite receive the praise that newer Netflix films have, we still think it deserves a spot on this list. The film, directed by Bong Joon-ho (who you may recognize as the director of Parasite. It follows the story of a girl who has raised a genetically modified super pig and their race to save him from a problematic "environmentalist".
This film features an ensemble cast, but the heart of the film is with South Korean actress Ahn Seo-hyun. She gives an emotional performance that's hard to do when acting alongside some pretty serious CGI. Though we also have to give kudos to Jake Gyllenhaal for his evil Ned-Flanders-esque performance, and to Tilda Swinton for being her always transforming self.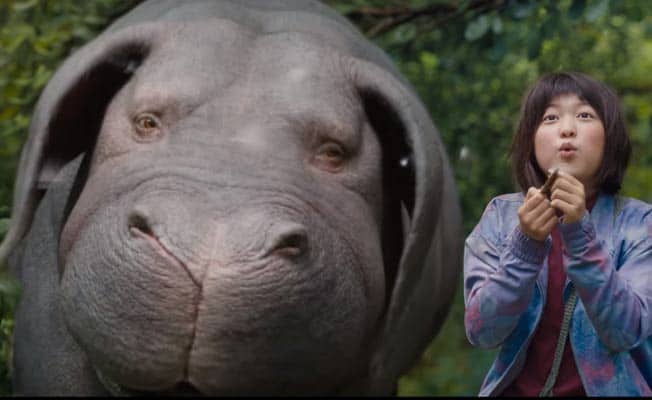 Image via Netflix.
Bright (2017)
Do you ever hear about a movie and think that there's no way it will end up being any good, only to be pleasantly surprised? Bright is one of those movies. The film, directed by David Ayer, stars Will Smith and Joel Edgerton. In the world of Bright there are people and mythical creatures who co-exist. Will Smith plays as an LAPD police officer alongside his mythical creature/orc partner, played by Edgerton.
While a film about magical creatures may seem childish or fantasy-focused, Bright manages to make the conversation about racism and corruption within the police force. The film, which has become one of the most-streamed movies on Netflix, has a unique charm and some stellar acting that make the movie a must-watch.
Beasts Of No Nation (2015)
Netflix has become known as an original content creator with no limitations. Since the streaming service creates movies and shows of all genres, they've made some pretty incredible things across the board. The 2015 film Beasts of No Nation tells a dark story about a child soldier going through war. It's a sad, horrific story that makes you do some genuine reflecting on the lives that we live.
Marriage Story (2019)
As we get deeper into Awards Season, Noah Baumbach's Marriage Story is a film that you'll be hearing about everywhere. The streaming service is pushing it towards some top Academy Awards, including a potential Best Picture. The plot seems pretty generic, following a couple as they go through a divorce and frustrating custody battle. Though, the film hits us hard, showing the reality of love and heartbreak. With such powerhouse performances by Johansson and Driver, Marriage Story will forever be known as one of Netflix's biggest masterpieces.
Image via Netflix
Roma (2018)
Speaking of Awards Season, Roma was one of Netflix's first films to make it far. The film was written and directed by Alfonso Cuarón, who won the Oscar for Best Director. The story follows a live-in housekeeper who works for a middle-class family, as she navigates life, love, and family in Mexico City. Roma full of breathtaking cinematography, while simultaneously telling a story that captivates and breaks us.
The Best Netflix Originals of the Decade (Television)
BoJack Horseman (2014)
Adult-themed comedies have been around for a long time. Though it seemed doubtful that anyone would be able to beat Comedy Kings like The Simpsons, South Park, and Family Guy, Netflix has begun to make a name for themselves in the genre. While there are a few contenders, like Big Mouth, BoJack Horseman takes the cake. With a long list of celebrity voice actors including Will Arnett and Aaron Paul, the show pushes the limits and is both hilarious and deeply sad. What's even sadder is that the show will be ending in the new year in its sixth season.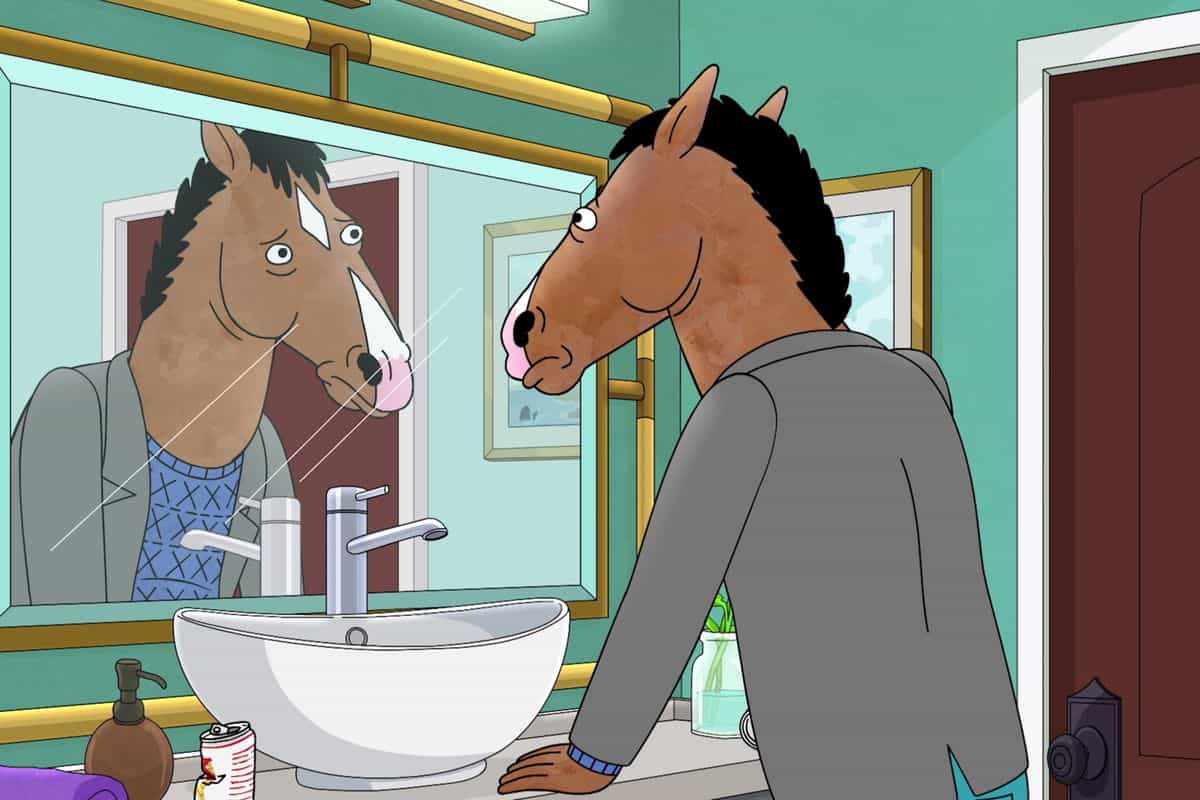 Image via Netflix.
The Crown (2016)
Some people obsess over the Royal Family, while plenty of others couldn't care less. Regardless of how you feel, The Crown begs you to take interest in a family full of history and secrecy. Not only is it one of the most expensive shows ever made, but it managed to pull off a time-jump in its third season. It replaced a beloved cast including Claire Foy and Matt Smith without taking away the things that we love about the show. And since the Royal Family has plenty of untold tales left to go, we can see The Crown lasting a long time.
Russian Doll (2019)
Netflix is filled with big-budget films and series, but it also has plenty of quirky stories to tell, too. This series, created by Amy Poehler, Leslye Headland, and Natasha Lyonne, stars the latter as a woman who keeps dying, being forced to re-live the same day over and over again. Sure, it may seem like a tired genre. Though, Lyonne's captivating comedy makes it worth watching as you try to piece together the mysteries of her death, while also following the trauma of two hopeless individuals. The show managed to nail its first season and has a second coming.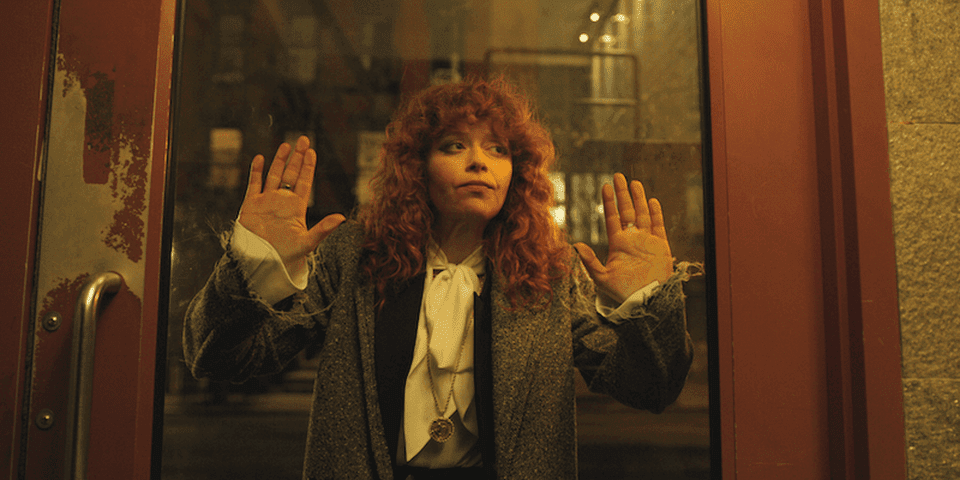 Image via Netflix.
Stranger Things (2016)
This one goes without saying, but Stranger Things will always be Netflix's biggest hit. Stranger Things 3 managed to up the show's game, which we didn't think was possible. The combination of mesmerizing child acting and flawless storylines works for fans of a variety of genres. Its funny, charming, tense, and scary, all while holding on to themes of friendship and love. The series has also managed to give us some pretty intense cliff-hangers each season, so Netflix knows that we'll keep coming back for more.
Unbreakable Kimmy Schmidt (2015)
Though some of Netflix's more recent shows have been taking up most of our screen time, we can't forget the binge-watching days we spent with the Unbreakable Kimmy Schmidt. Tina Fey and Robert Carlock managed to take a potentially dark story and make it into something charming and hilarious. Kimmy Schmidt is rescued from a doomsday cult and has to reintegrate herself into the modern world. Ellie Kemper is lovable and charming as Kimmy. Though, it's Tituss Burgess as Titus Andromedon who manages to steal the show with his always flamboyant and hopeful personality.
So, What's The Best Netflix Original?
Did your favorite Netflix Original (whether it's a film or series) make the list? Let us know your favorite, and what you're looking forward to streaming in the New Year.
Featured image via Netflix.
Meghan Hale is the kind of movie lover that has a "must watch" that is a mile long... and growing. When she isn't talking about the latest film and television news she is writing one of her many in-process novels, screaming film trivia at anybody who will listen, and working as a mental health care professional. Follow her on Twitter @meghanrhale for some fun theories and live reactions to all things entertainment.
Leave a comment