The Batman Score Details Might Deepen Our Understanding Of The Plot
Sometimes a film score will accidentally reveal a major part of a movie. For instance, Star Wars Episode One: The Phantom Menace includes two tracks at the end called "Qui-Gon's Noble End" and "Qui-Gon's Funeral." Anyone who preordered the first John Williams Star Wars score since Return of the Jedi was understandably irritated. The Sixth Sense's last piece is "Malcolm is Dead." More recently, die-hard Spider-Man fans noted that one of Michael Giacchino's No Way Home compositions featured both Amazing Spider-Man and Sam Raimi's Spider-Man themes. This isn't the first time a Giacchino piece revealed a significant detail for a movie or tv show. Sometimes, the composer's twisted puns do it all – ahem – "Charlie Hangs Around" – ahem. With The Batman score details released, are we getting any spoiler-laced tracks? Well, possibly. Perhaps we should…check the score (Giacchino would be proud of that one, I think).
The Batman Score Might Reveal the Details of Riddler's Victims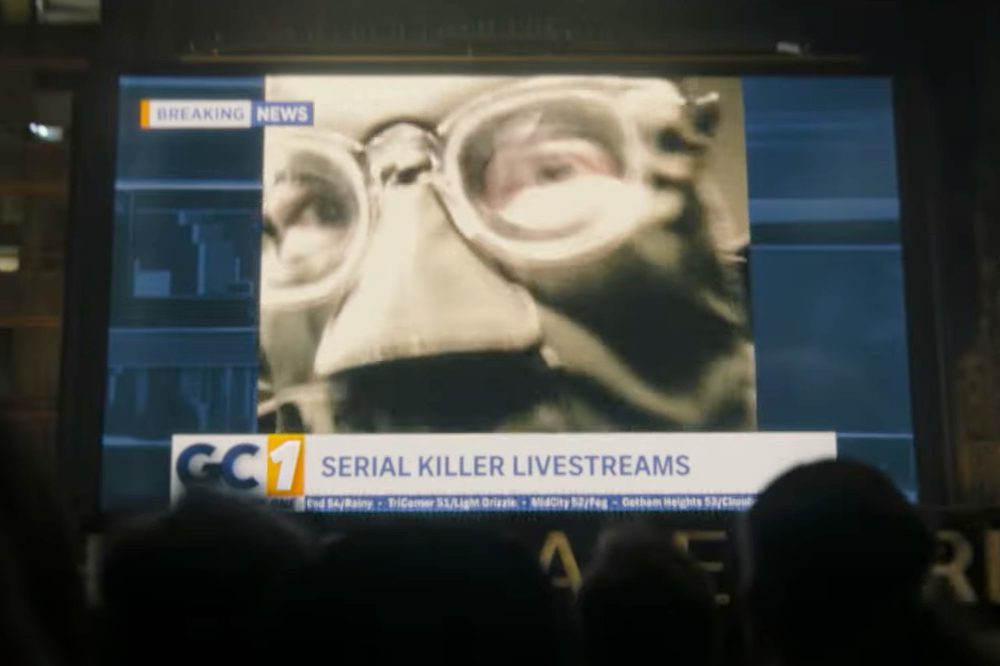 (Image: Warner Bros)
The first trailer for The Batman started with the Riddler pulling out a length of duct tape for his most recent unknown victim. Well, we might know more details now, as the second track of The Batman score Giacchino is titled "Mayoral Ducting." That is almost as messed up as "Ancient History" from his Doctor Strange score – the theme for the Ancient One's Death." But that's not the only one. We also have "Moving in for the Gil," most definitely referencing the character District Attorney Gil Colson. Then we have one mysterious character in The Batman: Anika, Selina's roommate and, as we learned, a love interest. Unfortunately, her full name features in the title "Gannika Girl" – as in "Gone Girl." So, that's not looking good for the character.
However, two pieces from The Batman score might reveal details beyond the apparent victims. First, we have "For All Your Pennyworth." As we've seen, bad things happen anytime a hero's name is included in a Giacchino title. Looking at you, "Booneral." But the most alarming title? "An Im-purr-fect Murder." So, is Selina Kyle a victim? Does she get away? Or does she murder someone too?
Details From The Batman Score Give Us Some Plot Points Too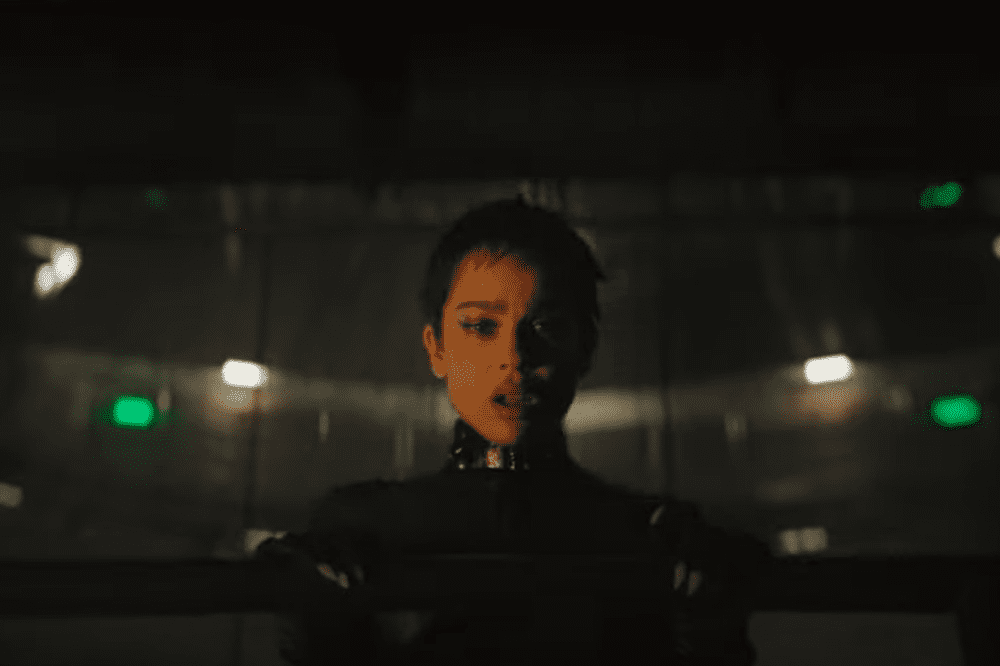 (Image: Warner Bros)
As we mentioned above, There's a good chance Selina's girlfriend, Anika, will be one of Riddler's victims. But there are other details in The Batman score that reveals why Selina wants to team up with Bruce. Notably, right before "Gannika Girl," the track called "Crossing the Feline." Oh, so many puns in this title. There's "Crossing the line" as in going too far. Then there's the cat reference, so maybe someone is betraying or "crossing" Catwoman. Knowing Giacchino, there might be an actual line someone steps over.
We then get some more exciting titles. "Escaped Crusader" suggests that someone will capture or imprison Batman at some point. "Highway to the Anger Zone" points to a car chase. It's a batman movie, so yeah – there is always an incredible car chase or three. "A Bat in the Rafters" – a two-part composition – puts all the rafter scenes in the trailer squarely at the end of the film. Considering that many of the scenes in the trailer take place in the sewers, "A Flood of Terrors" probably means we're going to see some water action. Even the season is clear, with the first track, "Can't Fight City Halloween" (also a nod to The Long Halloween) and a later track, referencing Charlie Brown, "The Great Pumpkin Pie." Whatever that scene is, expect it to ruin Charlie Brown for you.
One of the plot details The Batman score reveals, or might reveal, is the importance of Wayne Manor. In the prequel junior novel, Before the Batman, we learn that the Waynes donated their mansion to the city to be used as an orphanage (a nod to Dark Knight Rises?). One of those orphans? Riddler. So, while not a place of education, "Hoarding School" seems to connect.
Will the Penguin End Up Siding with the Cat and the Bat?
(Image: Warner Bros)
One track title that might reveal details about the Penguin's role comes at the midpoint of The Batman score. "Penguin of Guilt" – a play on a pang of guilt. So, will the Penguin have a change of heart in the movie? Maybe. We know that Warner Bros is investing a lot in Collin Ferrell's Oswalt Cobblepot, producing an HBO spinoff series like they did for Peacemaker. Turning Penguin into an anti-hero before the series is an excellent way to ensure we have a lot of character development in the show. What does a morally gray Penguin look like?
But all of these could be wrong. While Giacchino has fun with his titles, they don't always spoil what we think they might. For example, who would have thought that "Declaration of Indo-Pendence" meant that a little girl would set loose the dinosaurs in Jurassic World: Fallen Kingdom into the continental United States? And thank Frozone that "Jack Splat" wasn't the kind of dark humor that "Naomi Phone Home" was.
The Batman debuts in theaters on March 3rd, 2022.
What details from The Batman score do you hope are – or aren't – what they appear to be? And are any of Giacchino's puns as terrifying and sickening as "The Batman Calzony"
Roman Colombo finished his MFA in 2010 and now teaches writing and graphic novel literature at various Philadelphia colleges. His first novel, Trading Saints for Sinners, was published in 2014. He's currently working on his next novel and hoping to find an agent soon.
Leave a comment