The Batman Finds Its Song with Marvel Composer Michael Giacchino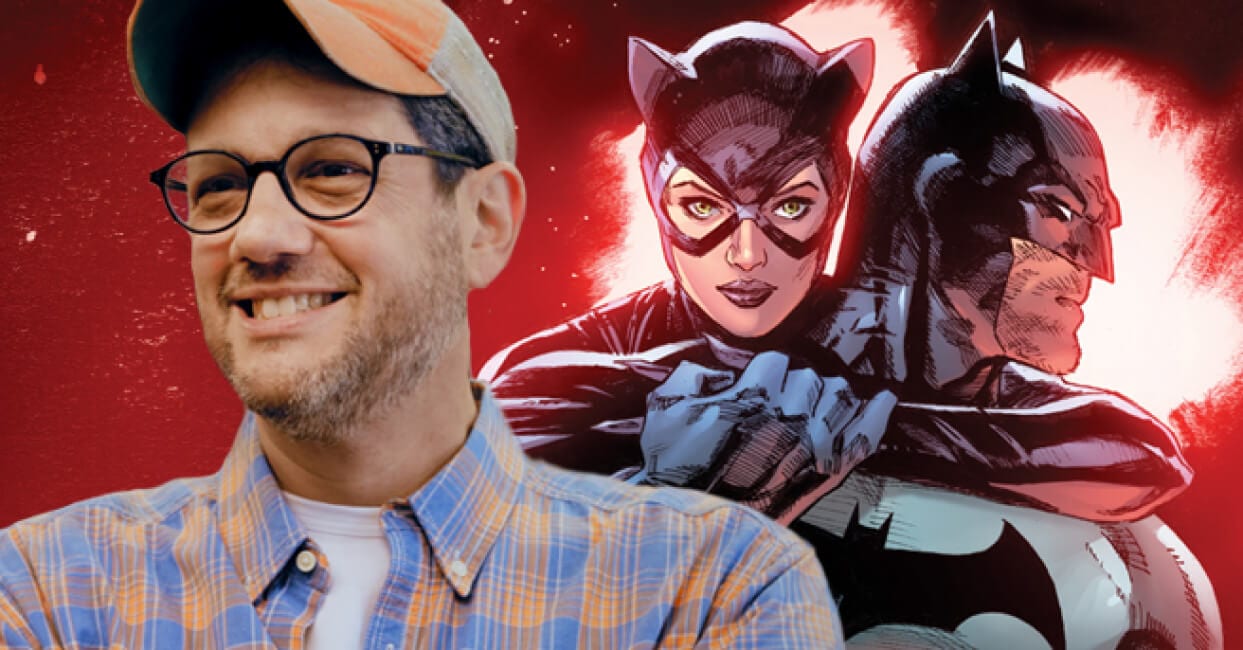 You may not know his name immediately, but you love Michael Giacchino. He's scored some of your favorite movies, like Up (which he won an Oscar for), Super 8, the Star Trek reboot, Dawn of and War for the Planet of the Apes, and Rogue One: A Star Wars Story. You've also been hearing him before every Marvel movie since Doctor Strange—Ghiaccino composed the opening title card, as well as that movie and the two MCU Spider-Man movies. And now, like James Gunn and Taika Waititi, Giacchino is working both Marvel and DC, scoring The Batman.
Giacchino is one of the Industry's Best Composers and Perfect for The Batman
The Batman is just another massive franchise another Giacchino's conducting baton. While he's been a big name for film enthusiasts for a few years now, his work really blew up with what he did for Lost. Lost was a strange and unique show, but part of what made it feel so different was Giacchino's style. And he made you weep every time a character died because of this theme:
The Batman Needs a New Style
I love Hans Zimmer, who made the last two Batman themes, on for The Dark Knight trilogy and one for Batman V Superman. And Danny Elfman's Batman theme is as iconic as James Bond, Star Wars, and Lord of the RIngs. But we do need something different. Both Zimmer and Elfman used notes that hit like sharp edges, but for a third composer to make his mark on the character, we're going to have to hear something we've never heard before, or would expect to. Giacchino can give us that for Matt Reeves' The Batman.
Giacchino Can Make Apes Regal, He Can Do Anything
The Planet of the Apes prequel/reboot trilogy is one of the biggest surprise hits of the last decade. The movies were never silly, but deep, character-driven pieces about suffering, freedom, family, and…apes. While he didn't compose Rise of the Planet of the Apes, which did have a good score, to be fair, his work on the last two, Dawn and War, contains some of the most overlooked work in cinema score history. Take, for instance, this piece, which truly transforms what should be a stupid scene (apes with guns riding horses) into a scene fit for, well, a Caesar.
https://www.youtube.com/watch?t=67&v=o7JSCMy4yKU&feature=youtu.be
We've had all kinds of awesome Batman news, like the Catwoman and Riddler casting. However, for cinephiles, this might be the most exciting news yet.
(Featured Image Via JoBlo.Com)
Roman Colombo finished his MFA in 2010 and now teaches writing and graphic novel literature at various Philadelphia colleges. His first novel, Trading Saints for Sinners, was published in 2014. He's currently working on his next novel and hoping to find an agent soon.
Leave a comment