Teen Wolf Podcast By Holland Roden Coming in January 2023
Our beloved Banshee is back and screaming again after many years. Holland Roden just dropped major information about the Teen Wolf podcast she wants to start. Read on to find out about her podcast, possible guests and hosts, as well as a little about the upcoming movie 'Teen Wolf: The Movie'.
About Teen Wolf
From 2011 to 2017, we cried and fought and laughed and screamed alongside our favorite Teen Wolf characters.
Main characters include Tyler Posey in the role of Scott McCall, Holland Roden in the role of Lydia Martin, and Dylan O'Brien in the role of Stiles.
Прикажи ову објаву у апликацији Instagram
The teen supernatural drama went on for six amazing seasons, before leaving us in tears back in 2017. The team reunited a couple of more times at comic cons.
Since then, we've been waiting for any kind of actual Teen Wolf reunion. The long wait is over, since Holland Roden is bringing the crew back in her new Teen Wolf podcast!
Howler Back Now Podcast
It is not a secret that the Teen Wolf cast members spend a lot of their free time together. For example, Holland Roden always posts photos with Colton Haynes. In addition, Ian Bohen, Tyler Hoechlin and Tyler Posey always post heartwarming photos.
That being said, we sincerely expect all of them to be honorable guests on the Teen Wolf podcast. Holland Roden is set to host the new podcast titled Howler Back Now, which will air worldwide in January, 2023.
She did mention in an interview that the cast has been filming the podcast in conjunction with the upcoming movie! We are excited to find out what Crystal Reed has to say about Allison's arc in the movie.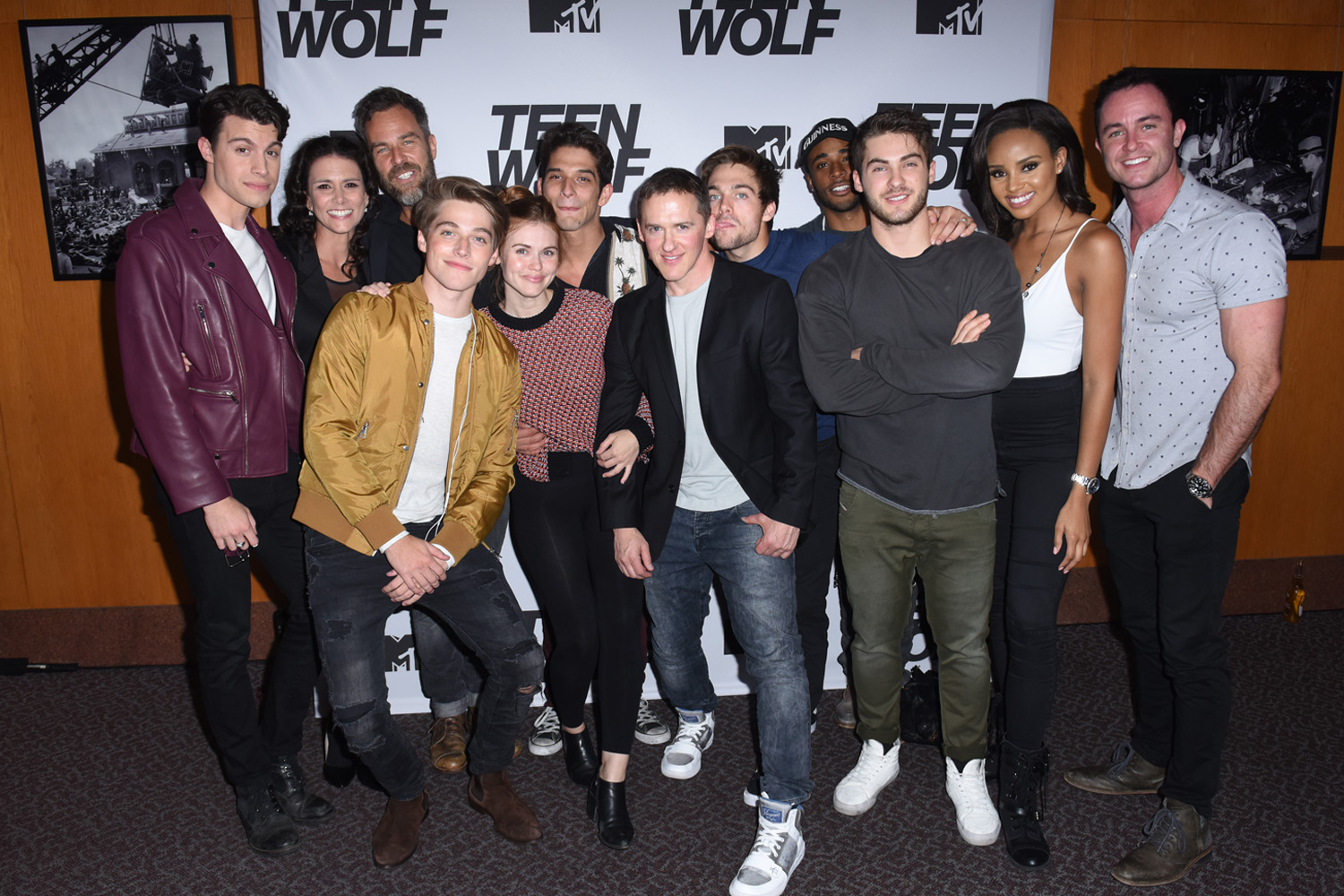 Teen Wolf Cast
Teen Wolf: The Movie (2023)
Lydia's powers are causing her serious ADHD work-related problems. However, she senses there's definitely something going on with Allison. But she's dead, right?
Well, it seems she is back! A sinister (most likely Nogitsune) has taken on the face of Allison. She is now back to hunt everyone down, as she has no memories of her own.
Scott is now trying to protect Allison from herself, as well as all of the Beacon Hills. Will he manage to save everyone when all hell breaks loose? The movie premieres on January 26th, 2023. Don't miss the Teen Wolf podcast in January as well.
"It wasn't really like going to work, it was like going home. It's like looking at a high school yearbook. 'Cause I was in my early twenties and now I'm in my mid-thirties." Holland Roden about filming Teen Wolf: The Movie
Obsessed with anime, all-things magical, collecting rare editions and funko pops, Natalija is a young writer who strives to read every comic and manga out there!
Leave a comment