Taika Waititi Adapts 'Incal' Graphic Novel By Alejandro Jodorowsky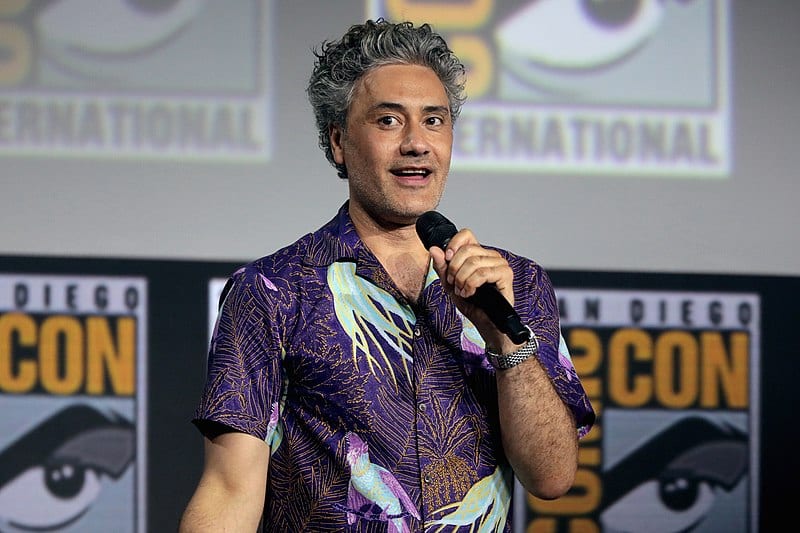 Dune has been doing quite well at the box office, bringing in a cool $40.1 million domestically with 1.9 million households tuning in on HBO Max. While it didn't break any records, it was enough to convince the studios to greenlight a Dune sequel. A fact that people might not know though: a Dune movie was almost released in the 1970s, before David Lynch's 1984 film, by Chilean-French filmmaker Alejandro Jodorowsky. After a French consortium purchased the film rights to Dune, they asked Jodorowsky to take the helm. Unfortunately, the project fell through, and during the decade afterward, he wrote a series of science fiction comic books, most notably the graphic novel, The Incal, which incorporates many of the concepts from Dune and has been described as "the best comic book ever written." Now, it looks like we'll be getting a film version of "the best comic book ever written": Taika Waititi adapts Incal graphic novel in its first-ever feature film for Humanoids and Primer Entertainment.
Wait, So Exactly How Are Dune and The Incal Related?
Featured image via Warner Bros. Pictures
When Jodorowsky was first asked to make the Dune film in the 1970s, he started planning for a whole host of pretty ridiculous ideas: he asked the surrealist artist Salvador Dalí to join the cast after promising to pay him $100,000 per hour; he also asked Orson Welles and promised to have his gourmet chef on hand to prepare his meals. Additionally, when the script was finally completed, Dune author Frank Herbert realized it would result in a 14-hour movie. Obviously, no film studio was willing to meet Jodorowsky's demands and the film collapsed.
In the decade after the failed film, Jodorowsky made several other films and collaborated on The Incal graphic novel with French artist Mœbius. He used some of the concepts and ideas from his Dune script and incorporated them into the graphic novel, thus resulting in his own unique take on Herbert's story.
What Is The Incal Even About?
Image via Flickr/Steven Leung
Jodorowsky and Mœbius' bestselling graphic novel is "is an epic space opera centered on shabby P.I. John Difool, who happens upon a mystical artifact known as the Incal—an object of great power coveted by many factions across the galaxy. As Difool learns of the Incal's powers and purpose, he—along with a ragtag crew of unlikely cohorts—reluctantly embarks on what begins as an improbable mission to save the universe, and slowly becomes a spiritual journey examining the duality and meaning of existence." The Incal served as the foundation for the "Jodoverse," which also included Jodorowsky's other comic book series such as The Metabarons and Megalex.
Waititi has long admired Jodorowsky's work and is excited to work on The Incal film. He said:
"The films and graphic novels of Alejandro Jodorowsky have influenced me and so many others for so long. I was stunned to be given the opportunity to bring his iconic characters to life and I am grateful to Alejandro, Fabrice and everyone at HUMANOIDS for trusting me to do so."
Similarly, Jodorowsky believes Waititi is the perfect person to bring his graphic novel to life and do it justice. He said:
"When Humanoids' CEO Fabrice Giger introduced me to Taika Waititi's work, it became obvious to me that he was the one. I fully trust Taika's creativity to give THE INCAL a stunning take, intimate and at the same time of cosmic proportions."
Watch this video of Jodorowsky and Waititi teasing the film and talking about their excitement for what's to come:
There's no release date for The Incal film, but stay tuned because we'll be letting you know!
What do you think of Taika Waititi adapts Incal graphic novel? Let us know in the comments below!
Featured image via Gage Skidmore
Keilin Huang is a freelance writer that likes the Oxford comma, reading from her neverending pile of books from the library, and Reeses peanut butter cups. She thanks her Dad for introducing her to his Superman comics and probably majored in Journalism because of Lois Lane. Contact her at [email protected]
Graphic Novel
Taika Waititi
the incal
Leave a comment