Superman: Legacy Casting, Guardians of the Galaxy Actors Who Could Be In The Movie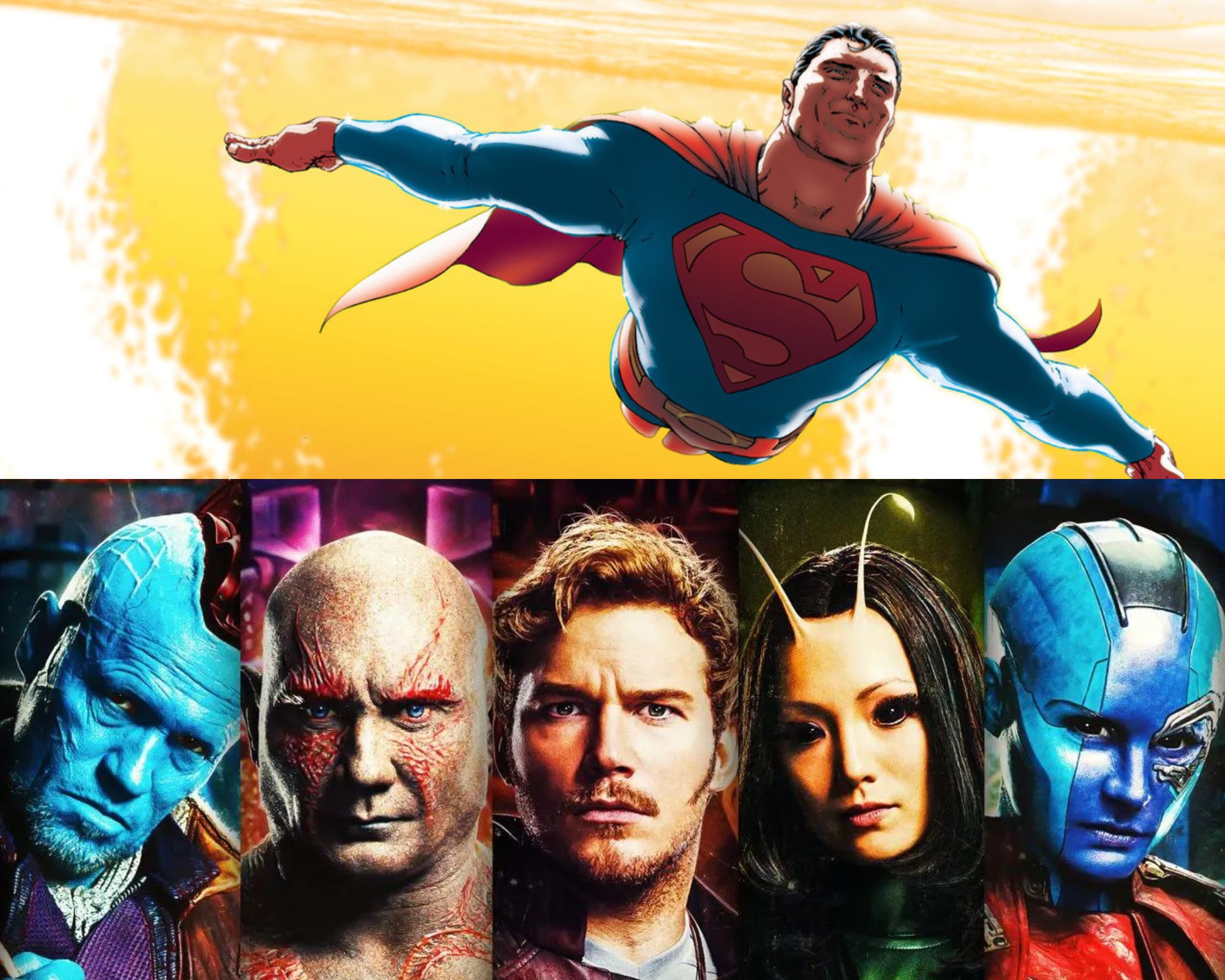 The director of Guardians of the Galaxy and co-director of DC Studios, James Gunn, confirmed on his social media that some actors in this movie would be in the casting of Superman: Legacy. However, he did not state who would be the artists who would participate in this filming nor what roles they would represent.
This response opened a discussion on social media about the actors who would be in the first film of the new DC story and what role they will play. We have several hypotheses about the possible actors that could be in Superman: Legacy, and we will show them to you below.
Chukwudi Iwuji as Lex Luthor
in Superman Legacy Casting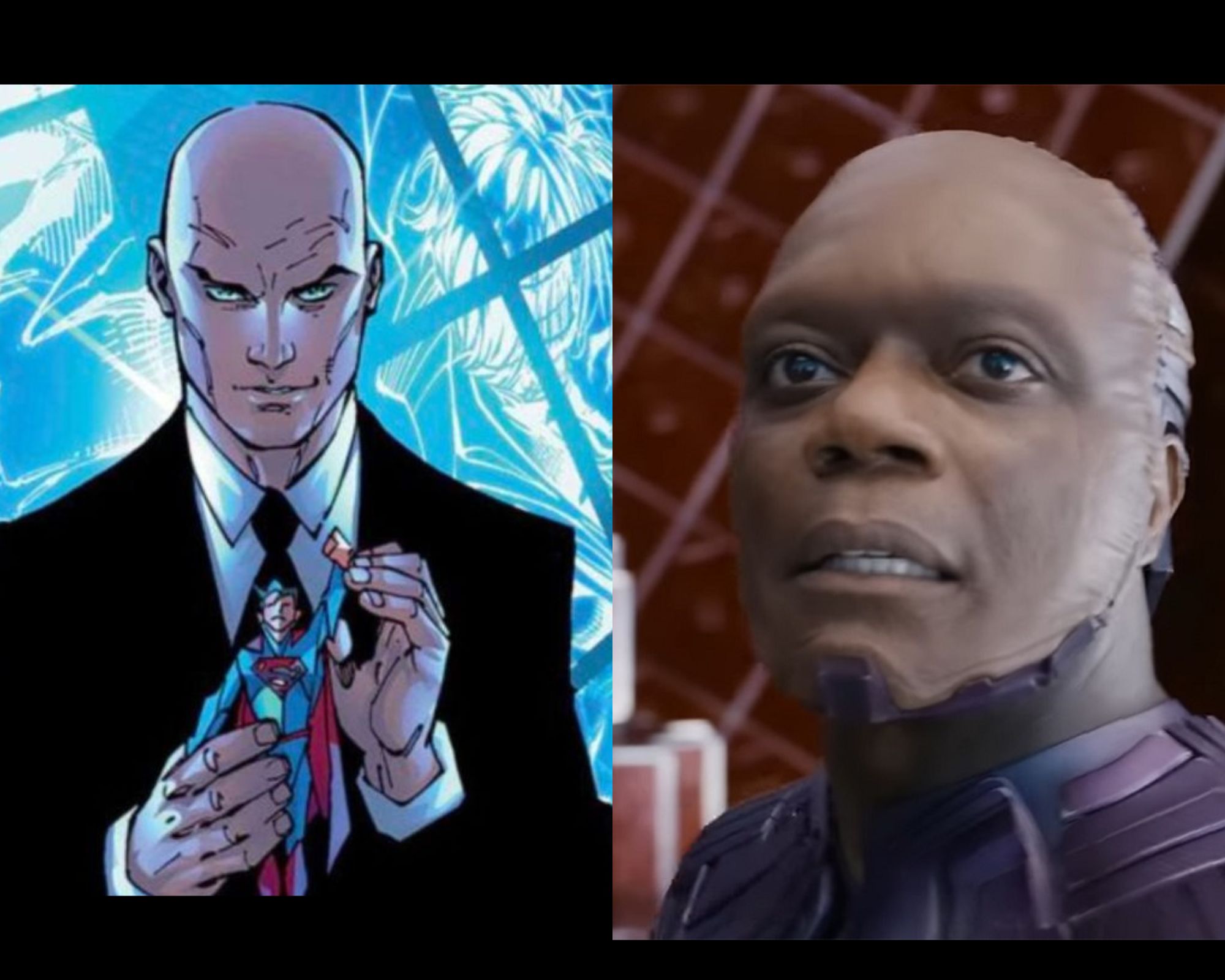 Image: Marvel Studios / DC Comics
The first possibility is Chukwudi Iwuji, who portrays the High Evolutionary in Guardians of the Galaxy and is also in Peacemaker as Clemson Murn. The actor showed great talent in the productions above and excellent reviews from audiences and movie pundits.
We placed Iwuji as one of the first options considering Gunn's previous statements that indicated that the actor has a place within DC productions. Seeing his involvement as a villain in Guardians of the Galaxy Vol. 3, he may also be cast in Superman: Legacy, either as Lex Luthor or the space entity known as Brainiac.
Chris Pratt as Clark Kent
Image: Marvel Studios / Marvel Comics
The Guardians of the Galaxy star may also be in the casting of Superman: Legacy. In his resume, he has everything he needs to play the last son of Krypton. On the one hand, we have his participation in the film above, showing a funny and different character, which could easily adapt to Clark Kent's personality.
If we consider his serious and heroic participation in the Jurassic World trilogy, his personality is similar to the character of Superman. In other words, Pratt can represent the emotional duality that the character has because of his experience in both situations. 
Michael Rooker as Perry White
Another actor that makes our list is Michael Rooker, considering he is an element that is usually with Gunn in most of his productions. In Guardians of the Galaxy, he played the space pirate and Quill's stepfather, Yondu, until the second part, where he sacrifices himself to save his son.
Rooker could play Perry White, the editor-in-chief of the Daily Planet, where Clark Kent and Lois Lane work, in Superman: Legacy casting. Because of this actor's features and tough character personality, he could be the ideal choice for this character, considering he is strict but fair.  
Karen Gillan as Lois Laine
Karen Gillan is another possibility to be in Superman: Legacy. According to Gunn's statements, her participation as Nebula in the Guardians of the Galaxy saga won many points. There are several possibilities among the characters that the actress can represent, such as Lois Lane, considering the tough and independent attitude that the journalist possesses, which is similar to the one that characterizes the daughter of Thanos.
Another possibility is that she represents Martha Kent, Clark's adoptive mother. Nebula showed a compassionate and loving attitude that could fit well with this character. Also, her age of 35 fits well with this character, considering that she would be around this age in the plot of Superman: Legacy.
Will Poulter as Jimmy Olsen
in Superman Legacy Casting
Image: DC Comics
A close ally of Superman and a mainstay throughout the comics, we'll almost certainly see Jimmy in Superman: Legacy. Actor Will Poulter has the ideal profile to play the comic book's rookie journalist. This is a guess and a fan-cast, but if it happens, we would all agree that it is the right choice.
These would be some of the possibilities for casting Superman: Legacy. Its writer and director, James Gunn, likes to reuse actors in his productions. We recently saw some familiar faces in Guardians of the Galaxy Vol. 3. On the one hand. We saw Sean Gunn as Calendar Man, Daniela Melchior as Ratcatcher and Ura and Jennifer Holland as Harcourt and security guards.
Featured Image Via Marvel Studios / DC Comics 
Leave a comment