Super Mario Movie Reference – Will *SPOILER* Appear?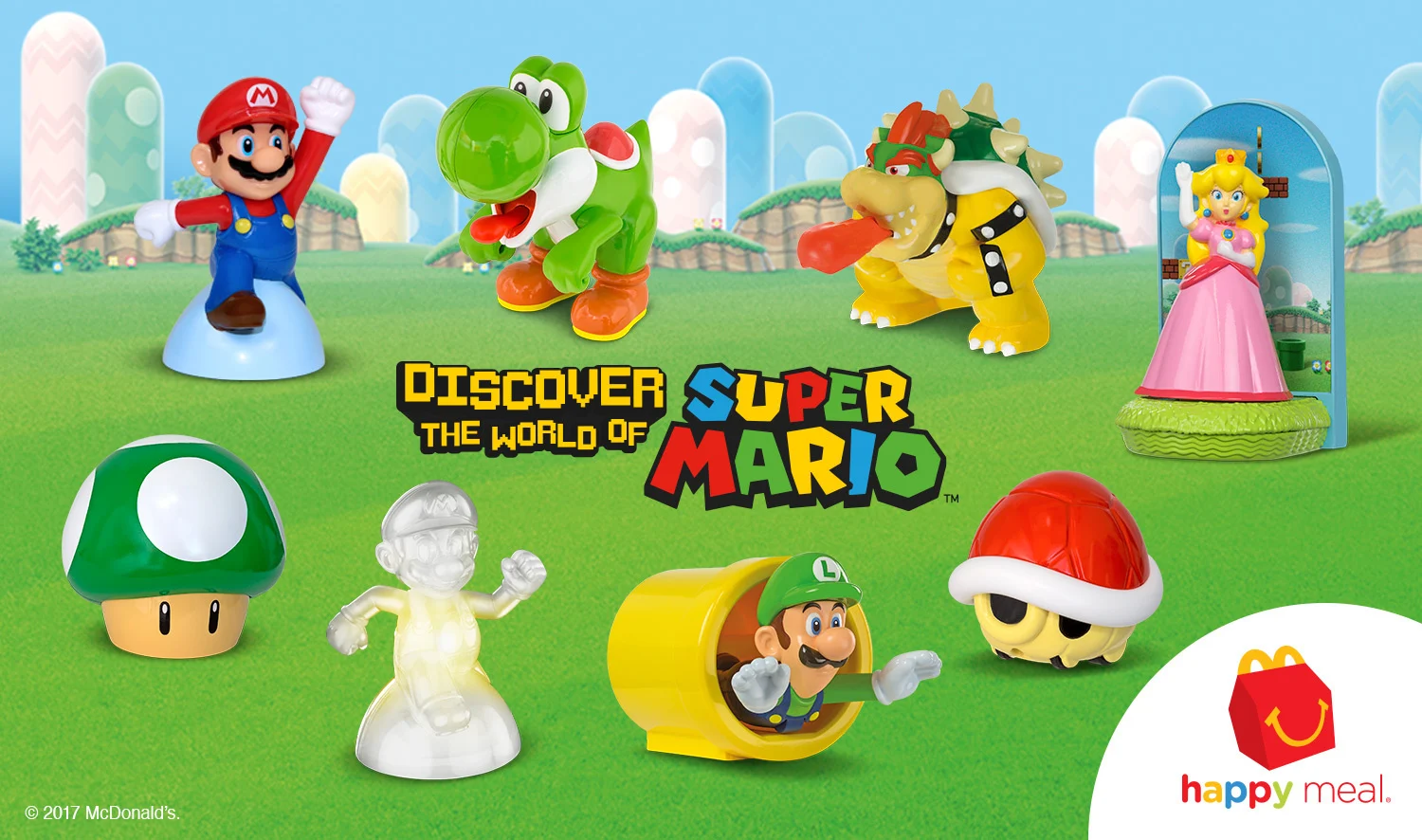 Things are getting pretty exciting in the world of the Super Mario Bros. Movie! Recently, Nintendo revealed the trailer for the upcoming film, along with posters for most of the characters. Now, some of the official merchandise appears to reveal a different character. Or, at least, it's a Super Mario Movie reference. Spoilers are ahead – you have been warned!
Nintendo recently revealed a set of toys for the movie, one of which is of a character called Luma. Previously, Luma first appeared in the video game Super Mario Galaxy in 2007. These toys are part of a collaboration with McDonald's and appear in their famous Happy Meals. Additionally, many other toys reference other aspects of the Mario universe. For example, the other monkeys alongside Donkey Kong. So, Luma may appear in the movie. If not, it's likely just a Super Mario Movie reference in anticipation of the movie.
Currently, we already know that Nintendo plans to include plenty of nods to certain aspects of the video game in the movie. During Super Mario Galaxy, the Ulmas appear as fallen stars that lack a purpose. Mario traverses several galaxies and locates Power Stars as part of the game. Later, he gives them to Rosalina, who controls a space station and uses them as energy. So, Luma may play a big role in this animated film!
Super Mario Movie References and Easter Eggs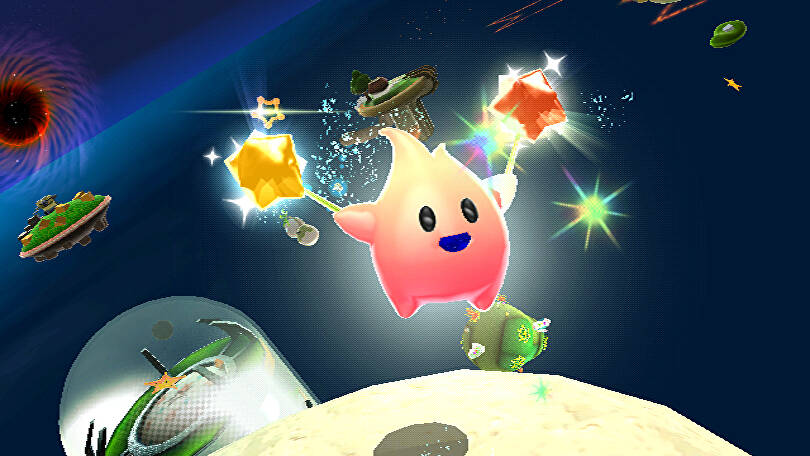 Image: Nintendo
Outside of this possible Super Mario Movie reference, we know several details about the cast. Chris Pratt will play the titular Mario, while Charlie Day will play Luigi and Anya Taylor-Joy is Princess Peach. Jack Black plays the villainous Bowser, Seth Rogen plays Donkey Kong, and Keegan-Michael Key plays Toad. Also, there are several other cast members, including Fred Armisen as Cranky Kong, Kevin Michael Richardson as Kamek, and Charles Martinet in certain cameo roles. It's unclear what roles these are, but Charles Martinet voiced Mario originally, so it's likely to be a cool reference! 
For behind-the-scenes, we have Aaron Horvath and Michale Jelenic as directors, while Matt Fogel created the script. Both Chris Meledandri and Shigeru Miyamoto will produce the film. Universal Pictures will distribute it. Clearly, it's got a quite star-studded set of cast and crew!
In the film, Mario and Luigi go through some strange green pipes and appear in different places. Unfortunately for Luigi, he's in Bowser's area, while Mario appears in the Mushroom Kingdom. For some reason, Mario must fight the Koopa King after training, which includes Donkey Kong. Since Donkey Kong's family is part of the Happy Meal toys, they may also be a Super Mario Movie reference.
Eventually, the story continues, and we see aspects of the Mario Kart games. Along with the Kongs, Mario races along Rainbow Road, although it's unclear why. However, this does explain why Toad is one of the Happy Meal toys. Additionally, there's also one of Luigi with a flashlight. If you didn't catch it, that references the video game Luigi's Mansion. Currently, it's unclear if any aspects of this title will appear in the movie. However, we know Nintendo is really trying to include a bunch of Super Mario Movie references!
When is the Mario Movie coming out?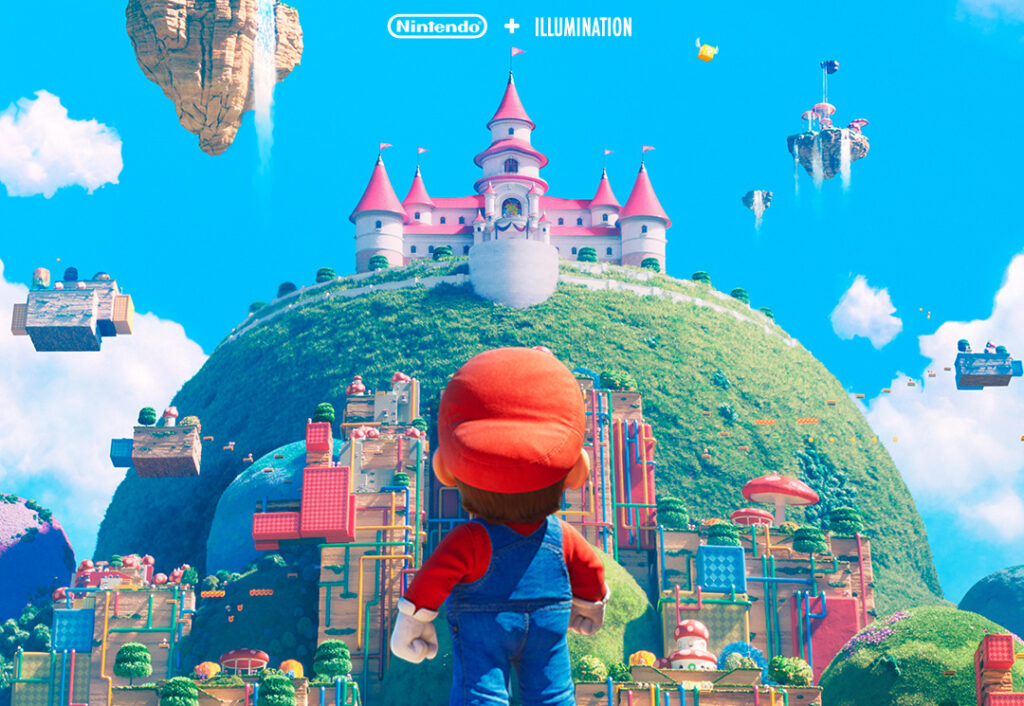 Image: Nintendo
You can catch the Super Mario Bros. Movie in cinemas from April 7th, 2023. Currently, there's no word on if and when it'll hit streaming sites, although we can expect that to happen towards Halloween. 
Nintendo heads have said they're willing to make more animated films outside of this movie if this one is a success. Most notably, there are rumors of a Donkey Kong spin-off movie and a Luigi's Mansion one. Only time will tell!
Hi! I'm Arvyn, and I'm an English teacher from the UK. I've been teaching English online for over 4 years to students from all across the world and all ages. Outside of work, I'm a huge fan of reading, video games, and playing with my adorable kitties. See ya!
Leave a comment