The Stoner Comedy And Superhero Genres Will Meet Up In 'Super High' Movie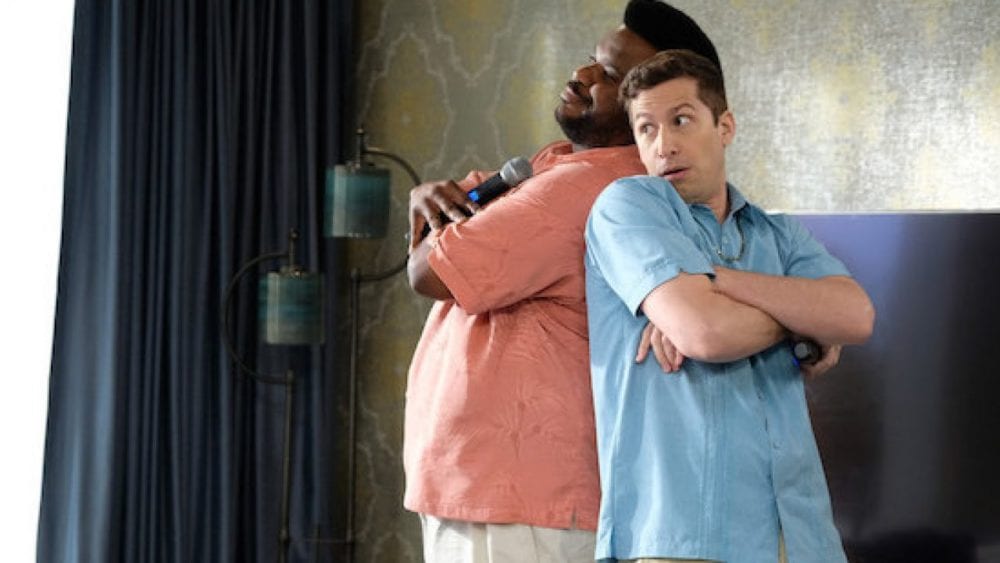 Most superhero (or supervillain) origin stories involve some pretty serious stuff. Peter Parker was bitten by a radioactive spider. Bruce Banner was overexposed to gamma radiation. And The Whizzer got a blood transfusion from… a mongoose? There are hundreds of superheroes out there, and most of them got their powers by engaging in situations that we'll probably never find ourselves in. But what if you could get superpowers from something a little more common, like smoking weed? Super High, an upcoming action-comedy movie, will tell that exact story. (Now where do I make my Spider-Man/Mary Jane joke?)
Super High Movie Will Show Powers That Come From Pot
Craig Robinson, Andy Samberg, and Common are working together to produce and star in Super High. The film, being developed at New Line Cinema, will follow the men as they discover how smoking a specific strain of the devil's lettuce gives them superpowers. Though we're not certain what these powers will be, we think it might be a little bit more than some extreme munchies.
Adam Mansbach (Barry) will be writing the screenplay, and it will be inspired by a project he created with Shamier Anderson (Wynonna Earp). Anderson will also be executive producing. Party Over Here, 3 Arts, and Narrative will serve as producers alongside Robinson, Samberg, and Common.
Spider-Man crying because he had to be bitten by a spider to get his powers when he could have just gotten high. Image via Sony Pictures
Craig Robinson and Andy Samberg have already found their comedic chemistry through shared appearances in Brooklyn Nine-Nine, a series in which Samberg stars. Common, best known for his career as a rapper, has been exploring various acting roles over the past decade. Most notably, he appeared in smaller roles in 2016's Suicide Squad (which has a game coming out!), John Wick: Chapter 2, and Selma.
So, let's make some predictions! What do you think the superpowers in the Super High movie will be? And, more importantly, if smoking marijuana granted you a superpower, what would you want it to be? Let us know in the comments!
Featured image (Brooklyn Nine-Nine) via John P. Fleenor/NBC.
Meghan Hale is the kind of movie lover that has a "must watch" that is a mile long... and growing. When she isn't talking about the latest film and television news she is writing one of her many in-process novels, screaming film trivia at anybody who will listen, and working as a mental health care professional. Follow her on Twitter @meghanrhale for some fun theories and live reactions to all things entertainment.
Leave a comment