Streaming Day And Date Experiment 2021 – Those Who Say It Failed Are (Probably) Wrong
Unfortunately, we cannot talk about the COVID-19 pandemic in the past tense as much as we'd like. Hollywood, however, has its hopes set on a return to a pre-pandemic marketplace, mostly fueled by the massive Spider-Man: No Way Home box office. For this reason, many folks are saying that the streaming day and date experiment in 2021 born out of pandemic concerns failed. Yet, there are two reasons that can't be determined definitively. The first is we simply don't know how the streaming releases created value for their companies, at least not as easily as we can break down box office receipts. Secondly, the latest Spider-Man film is not a movie by which any baseline could be set.
Yet, the problem with the streaming day and date experiment is bigger than how much the box office grew throughout 2021. It's whether or not big studios like Paramount, Universal, Warner Bros, and Disney can all become self-sustaining totally in-house content machines. Up until now, most of these studios would kind of just pass money around. Warner Bros. Television would make a show licensed to Disney's ABC, and so on. Yet, if Disney wanted to, they could make Disney+ the only place people could see new Star Wars or Marvel or Muppets or any of the other iconic franchises they own. Like DC and Marvel in the Slugfest documentary, do they need each other to all survive?
Folks like to say it's bad time for movies, because filmmakers are less likely than ever to get their film on The Big Screen™. I'd argue that it's the best time ever for filmmakers to get their movie made for some screen. And that's where we all win.
Why the Streaming Day and Date Experiment Failed In 2021 According to the Experts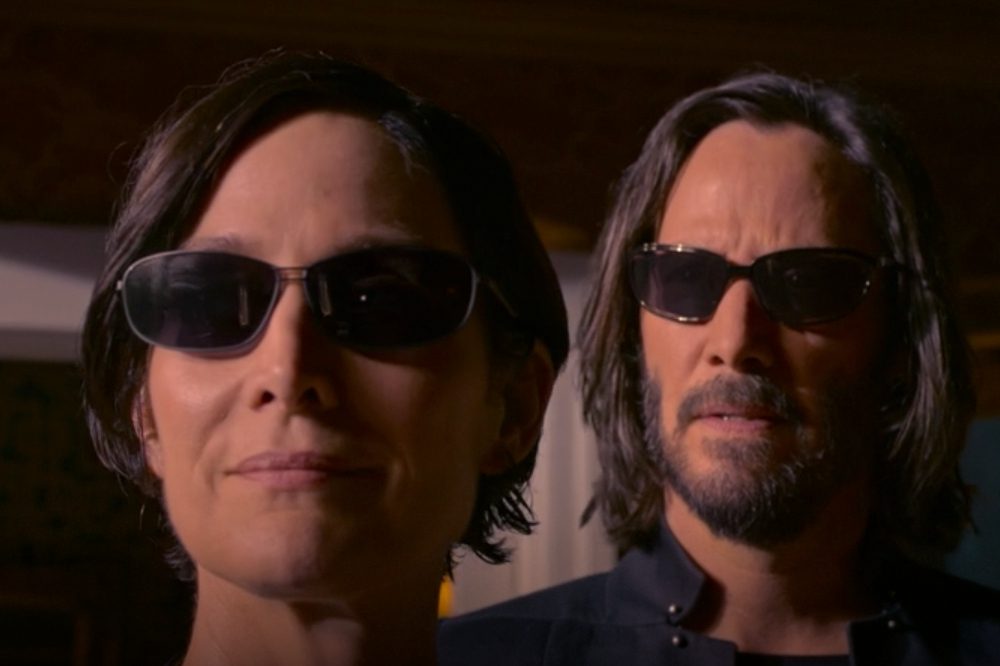 Image via WB
Most of the Hollywood trades have written plenty of analysis about how to translate the money made from streaming service-only releases. To (perhaps over)simplify it, you take the data from a Smart TV tracking company for a particular title and multiply that by the monthly service fee for whatever streaming service. In the case of the premium streaming releases, you also add that fee, such as the $30 for Disney Premier Access. Then, you compare that number to the box office results of that film, if also released in theaters, and then do a little estimating how it might have done had it been a theaters-only release. Looking only at this metric, it's clear that the streaming day and date experiment in 2021 failed and not just by a little.
For Warner Bros. especially, films like The Suicide Squad, Dune, Godzilla vs Kong, and The Matrix Resurrections saw a box office drop on their second weekend. What does this mean? We can only guess. It's possible that had they been theaters-only releases they could have legs like Shang-Chi or even Black Widow did. Yet, it's also possible that people who might have seen the movie in theaters again decided instead to sign up for HBO Max. Despite the power of the HBO name when it comes to original content, HBO Max struggled out of the gate. There is no question that putting these movies on that service helped them make the decision to stop offering their content to rival streaming outlet Prime Video.
If we want to compare the streaming releases to the box office, the real metric we need involves subscriber longevity. You can only buy a movie ticket once. But you can keep paying for a streaming service subscription for the rest of your life.
How Things Could Still Go Horribly Wrong for Streaming Services
Image via Disney
We can't look at Spider-Man: No Way Home's $1.76 billion global box office and say like a skeevy 1980s producer, "Movies are back, baby!" Whether the leaks were accidental or a genius stealth marketing scheme, this was a film 20 years in the making. It's an excellent movie, but the fact that it includes characters from previous iterations of Spider-Man films makes for a perfect storm of nostalgia and good will. (They may even get Emma Stone for a Spider-Gwen movie after unceremoniously killing her in the last of the Garfield Spideys.) And, arguably, to make it at the box office pre-pandemic the movie needed to be a spectacle.
One of the great things about the deluge of streaming services is that the low and mid-budget films that are disappearing from theaters are finding homes there. Places like Netflix and Amazon are actively out there building studios from nothing and taking chances on a lot of things. Hell, even with YouTube monetization, independent filmmakers could stream a movie and turn a profit without selling it at Sundance. Yet, this party may be short lived if the business is getting to insular and self-contained.
Some studios may be able to pull it off. Disney and Warner Bros. are the ones that immediately come to mind. Paramount and Universal also might cut it. Those who don't make it? Well, they'll either fold altogether or be sold off piecemeal. The only question will be if there is anywhere left for them to go? Will home entertainment kill off theaters and cable TV? Probably not. There will be some leans years and, possibly, some regression to more localized business models.
Of course, the other outcome is that the streaming services all morph into a kind of Cable TV 2.0.
Day and Date Release for Streaming and Movie Theaters Should Continue
image via Marvel Studios
With a new surge in the US and around the globe of the omicron variant of COVID-19, smart business or not, this should continue. The one thing that may be costly with this would be paying talent, who often take a portion of the box office gross in lieu of up-front payment. But that's small potatoes for the type of money we're talking about for in-house streaming services. Disney makes at least $700 million per month from Disney+, and Warner Bros. could stand to make more than a billion per month with just two-thirds the subscribers that Disney+ has.
Giving folks the option to avoid theaters is both smart from a public health perspective and from a public relations one. I suspect Disney PR folks are dreading the day the "Is Spider-Man a Super-Spreader?" chyrons hit the daytime shows. Also, if the surge continues productions will almost certainly be shut down repeatedly for COVID protocols. Late Night with Seth Meyers is on an unexpected hiatus at the time of this writing for that very reason. For the giants like Disney, Warner Bros., Paramount, and Universal, the day and date streaming experiment continues to make sense.
However, the focus from all involved does seem to be on returning to a pre-pandemic model of distribution. The only permanent change, it seems, will be the faster turnaround for home streaming release. A movie debuts in theaters and then debuts at home 45 days later. Your humble correspondent is old enough to remember when they took two years to come home video and even longer to show up on TV.
What do you think? Has the streaming day and date experiment of 2021 failed or succeeded? Share your thoughts, theories, and experiences with movies this year in the comments below.
Featured image via Warner Bros.
Joshua M. Patton is a father, veteran, and writer living in Pittsburgh, PA. The first books he read on his own were comics, and he's loved the medium ever since. He is the greatest star-pilot in the galaxy, a cunning warrior, and a good friend. His book of superhero short stories, Tales of Adventure & Fantasy: Book One is available as an ebook or paperback from Amazon.
Leave a comment